Ones to Watch: Shanti Gelmi
Outstanding artists to have on your radar right now.
Distilling the vast and intricate nature of human behaviour, Shanti Gelmi's practice is intellectually and aesthetically complex. A recent graduate of Edith Cowan University, Shanti has achieved significant acclaim for her multidisciplinary approach, unpicking the fabric of societal structures and giving form to the intangible elements that comprise how we interact with one another. She draws from her own experiences of Australian culture, particularly the pressure she faced in her youth to deny her own heritage in order to conform and obtain security and acceptance. By creating her own visual language, she endeavours to represent biological, environmental, cultural, societal and emotional bonds of experience, most recently in the form of nets. Nets are innately permeable but strikingly resilient, capable of moving with the current. However, they also conjure associations with the act of binding or restraining, correlating with Shanti's experience of cultural expectations.
Through the mediums of drawing and sculpture, Shanti constructs nets that undulate in space, charting – as she sees it – the topography of human nature in structures that simultaneously evoke large, rolling landscapes and the more intimate contours of the human form. With a forthcoming residency at the Perth Institute of Contemporary Arts (PICA) alongside her inclusion in PICA's National Graduate Show, and further exhibitions including Future Proof at Megalo Print Studio in Canberra, Shanti's work is making waves. 
Featured image: Shanti Gelmi, Flay. Ink on paper, 55 x 75cm. Courtesy: the artist.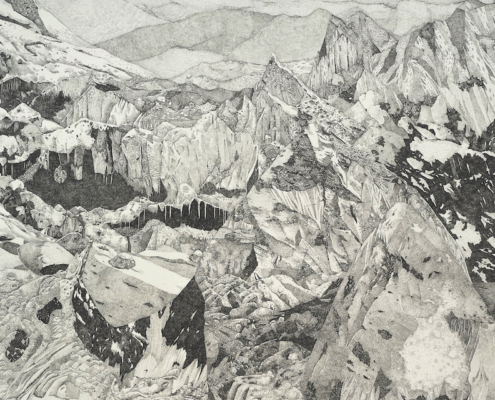 https://artedit.com.au/wp-content/uploads/2021/05/3.-Alanna-Lorenzon-'Depth-Perception-graphite-pencil-on-paper-1m-by-65-cm.jpg
640
800
Maddy Matheson
https://artedit.com.au/wp-content/uploads/2022/06/AE32-web-logo-with-transparency.png
Maddy Matheson
2021-05-30 20:51:51
2021-05-31 10:13:32
Ones to Watch: Alanna Lorenzon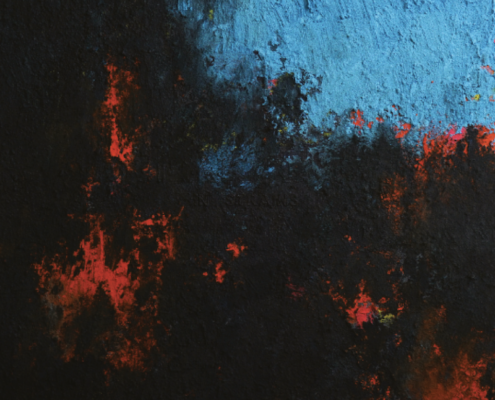 https://artedit.com.au/wp-content/uploads/2021/05/Screen-Shot-2021-05-30-at-8.43.48-pm.png
813
800
Maddy Matheson
https://artedit.com.au/wp-content/uploads/2022/06/AE32-web-logo-with-transparency.png
Maddy Matheson
2021-05-30 20:47:21
2021-08-18 15:14:37
Ones to Watch: Matthew McAlpine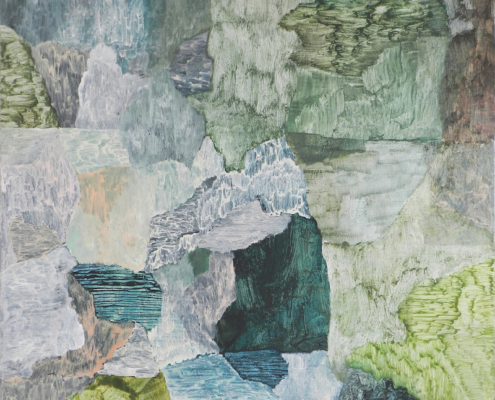 https://artedit.com.au/wp-content/uploads/2021/05/1.-Antony-Densham.-C12.2020-Acrylic-on-Canvas.-100cm-x-75cm.jpg
1066
800
Maddy Matheson
https://artedit.com.au/wp-content/uploads/2022/06/AE32-web-logo-with-transparency.png
Maddy Matheson
2021-05-30 20:39:27
2021-05-31 10:13:39
Ones to Watch: Antony Densham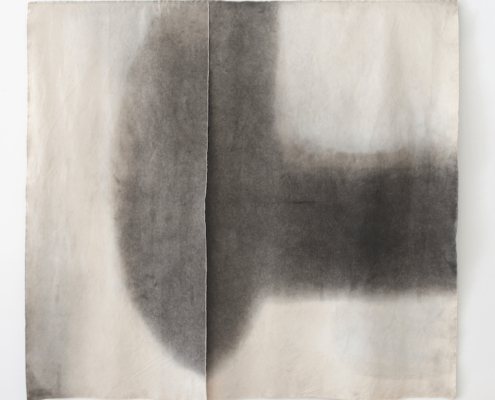 https://artedit.com.au/wp-content/uploads/2021/05/1.-Vangelov_semblance_2021_aRGB_HR-photoIvanBuljan-4.jpg
708
800
Maddy Matheson
https://artedit.com.au/wp-content/uploads/2022/06/AE32-web-logo-with-transparency.png
Maddy Matheson
2021-05-30 20:36:01
2021-05-31 10:13:43
Ones to Watch: Suzanna Vangelov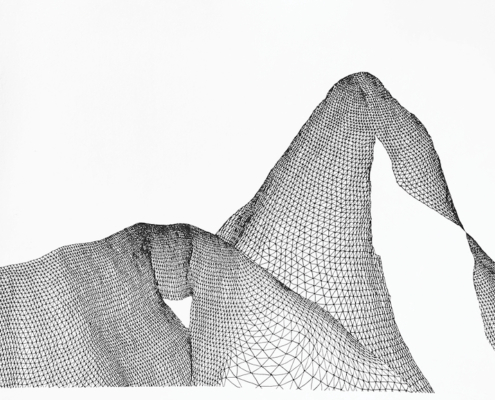 https://artedit.com.au/wp-content/uploads/2021/05/Shanti-Gelmi-Flay-Ink-on-Paper-55-x-75cm-�850.-Courtesy-Shanti-Gelmi.jpg
578
800
Maddy Matheson
https://artedit.com.au/wp-content/uploads/2022/06/AE32-web-logo-with-transparency.png
Maddy Matheson
2021-05-30 20:30:37
2021-05-31 10:13:46
Ones to Watch: Shanti Gelmi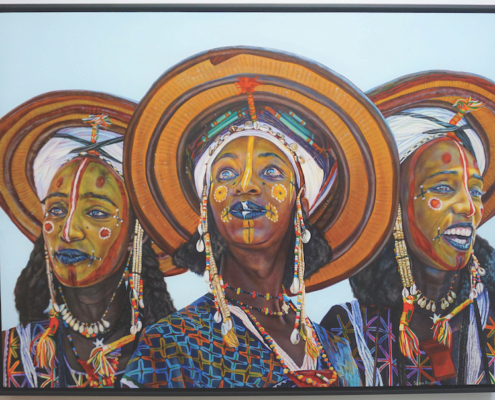 https://artedit.com.au/wp-content/uploads/2021/05/1.-Sierra-Roberts-Worthy-of-Love.-Acrylic-on-Panel.-95x125cm.-�6499.-Courtesy-The-Artist-1-1.jpg
604
800
Maddy Matheson
https://artedit.com.au/wp-content/uploads/2022/06/AE32-web-logo-with-transparency.png
Maddy Matheson
2021-05-30 20:24:46
2021-05-31 10:13:49
Ones to Watch: Sierra Roberts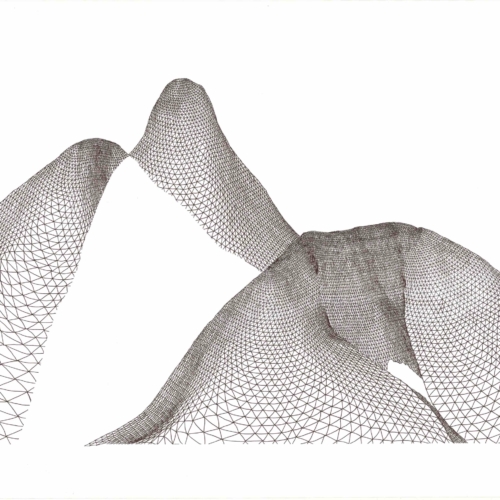 https://artedit.com.au/wp-content/uploads/2021/07/Chasm_ShantiGelmi2020-99322dfb-scaled.jpg
1891
2560
https://artedit.com.au/wp-content/uploads/2022/06/AE32-web-logo-with-transparency.png
2021-07-12 13:31:26
2021-07-27 08:52:40
Chasm, print by Shanti Gelmi
https://artedit.com.au/wp-content/uploads/2021/04/Schema-2-7fbf0a54.jpg
725
1002
Maddy Matheson
https://artedit.com.au/wp-content/uploads/2022/06/AE32-web-logo-with-transparency.png
Maddy Matheson
2021-04-13 15:37:52
2021-04-13 15:37:53
Schema #2, drawing by Shanti Gelmi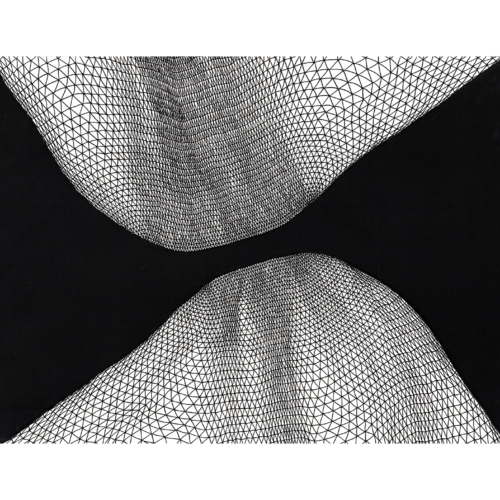 https://artedit.com.au/wp-content/uploads/2021/07/Gelmi_Shanti_There-is-no-such-thing-as-identical-II-a4e3368b.jpg
1447
1811
https://artedit.com.au/wp-content/uploads/2022/06/AE32-web-logo-with-transparency.png
2021-07-12 13:26:06
2021-09-09 09:22:36
There is no such thing as identical II, print by Shanti Gelmi