Ones to Watch: Samantha Lord
THE ART EDIT TEAM PRESENTS THE ARTISTS ON ITS RADAR RIGHT NOW.
It is easy to recognise the work of artist Samantha Lord. Drawing inspiration from pop and abstract art, Samantha paints in a signature style, capturing the life and vibrancy of nature. Her works are an interpolation of life on canvas. Samantha tells a story through each work. She crosses boundaries and draws viewers in, making us feel as if we are a part of the piece. Samantha's work can ground a home – it brings colour and joy into people's lives while telling a new story with every glance.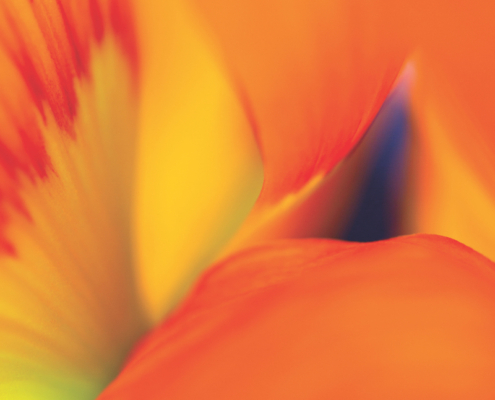 https://artedit.com.au/wp-content/uploads/2020/03/0X8A3166-Watch-the-sun-rise.jpg
1800
1200
Rose Leake
/wp-content/uploads/2018/05/Art-Edit-Magazine.png
Rose Leake
2020-03-16 13:12:00
2020-03-19 10:39:01
Ones to Watch: Renee Campbell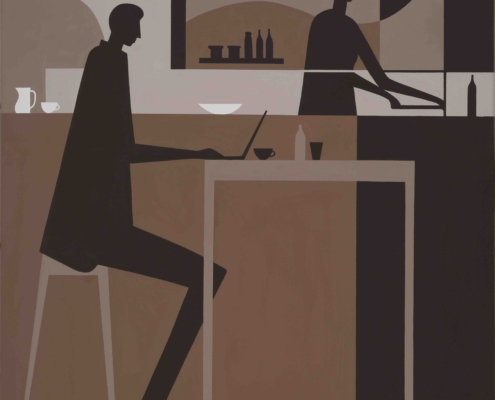 https://artedit.com.au/wp-content/uploads/2020/03/Cafe-Interior-Hilton-Owen-scaled.jpg
2560
2218
Rose Leake
/wp-content/uploads/2018/05/Art-Edit-Magazine.png
Rose Leake
2020-03-16 13:07:39
2020-03-19 10:39:08
One's to Watch: Hilton Owen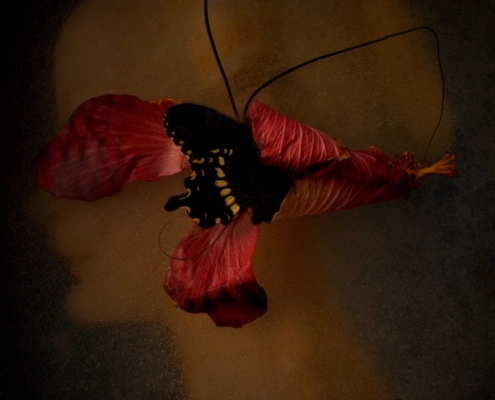 https://artedit.com.au/wp-content/uploads/2020/03/MADDELENA-scaled.jpg
2560
1918
Rose Leake
/wp-content/uploads/2018/05/Art-Edit-Magazine.png
Rose Leake
2020-03-16 12:52:54
2020-03-19 12:28:58
One's to Watch: Eden Diebel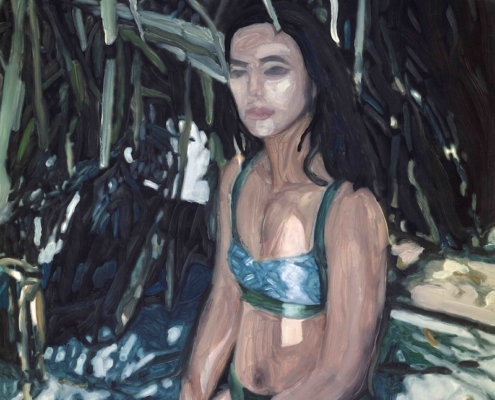 https://artedit.com.au/wp-content/uploads/2020/03/Christy-Powersfar-away-places-20x16-gouacheink-acrylic-on-Yupo-�2000-scaled.jpg
2560
2039
Rose Leake
/wp-content/uploads/2018/05/Art-Edit-Magazine.png
Rose Leake
2020-03-16 12:47:58
2020-03-24 12:58:01
Ones to Watch: Christy Powers
https://artedit.com.au/wp-content/uploads/2020/04/DSC07112-patriciawalshstudio_waves-edge_acrylic-o-wood_30x30x2@.jpg
814
826
Patricia
/wp-content/uploads/2018/05/Art-Edit-Magazine.png
Patricia
2020-04-07 15:02:59
2020-04-07 15:03:00
Wave's Edge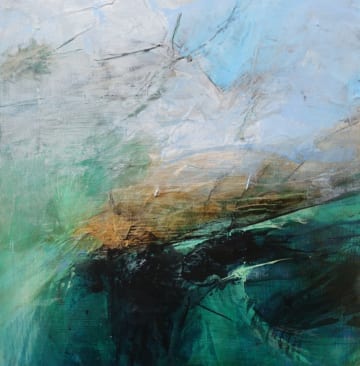 https://artedit.com.au/wp-content/uploads/2020/04/DSC07133-patriciawalshstudio_coastal-clarity_acrylic-on-wood_30x30x2@.06kg.jpg
835
822
Patricia
/wp-content/uploads/2018/05/Art-Edit-Magazine.png
Patricia
2020-04-07 15:01:22
2020-04-07 15:01:23
Coastal Clarity
https://artedit.com.au/wp-content/uploads/2020/03/TriciaTrinder_Porthole-Horizon-203.jpeg
7868
7871
Tricia
/wp-content/uploads/2018/05/Art-Edit-Magazine.png
Tricia
2020-03-18 13:19:54
2020-04-04 11:30:52
Porthole Horizon 203
https://artedit.com.au/wp-content/uploads/2020/03/TriciaTrinder_Porthole-Horizon-202.jpeg
7886
7874
Tricia
/wp-content/uploads/2018/05/Art-Edit-Magazine.png
Tricia
2020-03-18 13:18:37
2020-04-04 11:32:41
Porthole Horizon 202