Ones to Watch: Olivia Shimeld
THE ART EDIT TEAM PRESENTS THE ARTISTS ON ITS RADAR RIGHT NOW.
With a background in electronic and temporal art, Blue Mountains-based artist Olivia Shimeld has found a way to give her paintings a uniquely digital aesthetic. Her ethereal abstract landscapes, night skies and floral assemblages flash with vibrant neon colours layered atop one another, creating a depth of space reminiscent of a digital screen. Olivia uses high quality acrylic, oil and aerosol paints for her works which she intuitively allows to drip and splatter onto her canvas. At once meditative and energetic, Olivia's work asks for contemplation as it blurs material boundaries.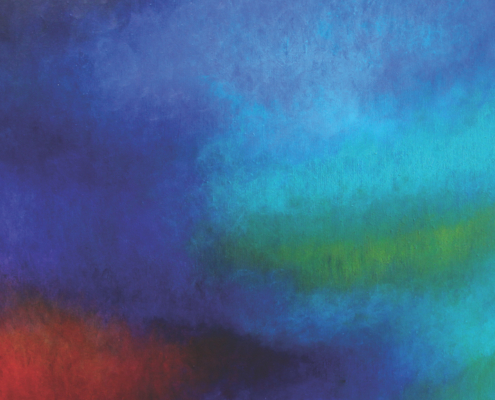 The more you peer into the colourful works of Olivia Shimeld, the more they transport you into a new and shifting world.
https://artedit.com.au/wp-content/uploads/2021/03/Dark_Night_Sky_2_60x60cm_acrylic_and_oil_on_canvas_framed_in_oak_sold_courtesy_the_artist-1.jpg
716
716
Maddy Matheson
https://artedit.com.au/wp-content/uploads/2021/09/AE29-web-logo-copy.jpg
Maddy Matheson
2021-03-04 09:38:18
2021-03-05 14:45:06
Artist Profile: Olivia Shimeld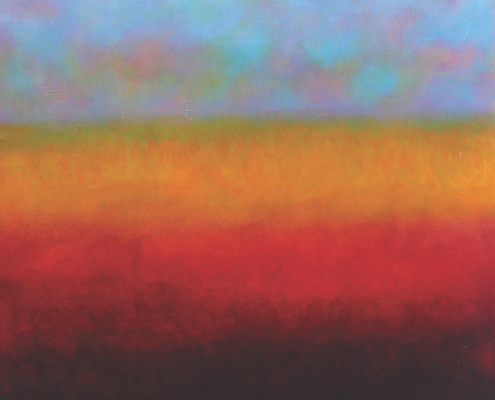 Olivia Shimeld's misty aerosol landscapes are an ode to time-based digital art.
https://artedit.com.au/wp-content/uploads/2020/08/Horizon_1_50x50cm_Acrylic_and_oil_on_canvas_�750_framed_courtesy_the_artist-1.jpg
992
1000
Rose Leake
https://artedit.com.au/wp-content/uploads/2021/09/AE29-web-logo-copy.jpg
Rose Leake
2020-08-26 16:14:08
2020-08-26 16:14:08
Q + A: Olivia Shimeld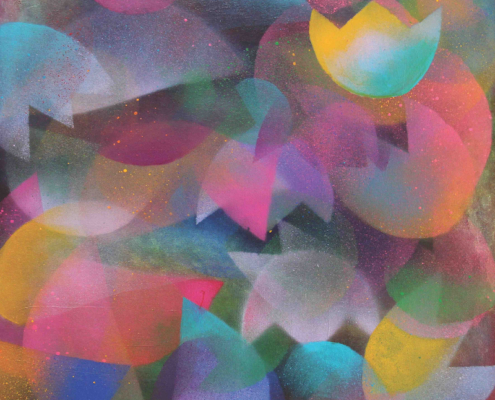 https://artedit.com.au/wp-content/uploads/2020/03/Olivia_Shimeld_Night_Sky_With_Falling_Leaves_acrylic_oil_canvas_50x50cm_750_courtesy_the_artist.jpg
802
800
Rose Leake
https://artedit.com.au/wp-content/uploads/2021/09/AE29-web-logo-copy.jpg
Rose Leake
2020-03-16 13:03:58
2020-03-19 10:39:18
Ones to Watch: Olivia Shimeld