Ones to Watch: Oliver Cain
Outstanding artists to have on your radar right now.
With technical prowess and conceptual sophistication beyond his years, emerging New Zealand based artist Oliver Cain is quickly gaining momentum and recognition in the art scene. Using playful wit and originality, he probes questions of sexuality, gender and identity, often engaging with notions of queerness across his painting, ceramics and sculpture practices. From meticulously crafted ceramic milk carton replicas and urinals filled with ceramic bananas, to bubble gum fashioned into lifelike nipples, Oliver has a talent for taking the ordinary and giving it a novel context. A 2020 graduate of Auckland's Unitec Institute of Technology, Oliver is now represented by Föenander Galleries in Auckland. Among his impressive accomplishments to date, the artist has work in The Wallace Arts Trust Collection, won the Eden Arts Art School Award 2019, won both the Tuatara Ceramic Award, as well as the Overall Supreme Award in the ECC NZ Student Design and Craft Awards 2019, and has had work in Sculpture Onshore 2018.
Featured image: Oliver Cain, Intermately Chewed, Casually Discarded. Chewed Bubble gum hung in tiled box, 600 x 600 x 95cm. Courtesy: the artist.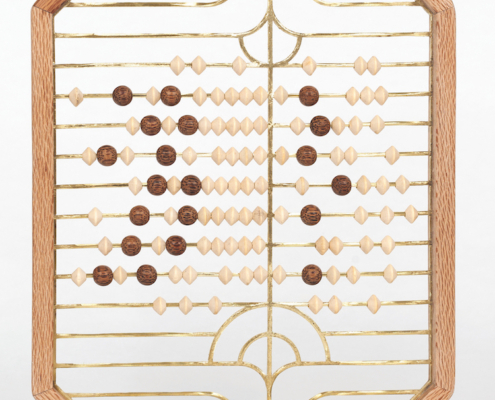 https://artedit.com.au/wp-content/uploads/2021/03/2.-CountingFrame2-1.jpg
750
750
Maddy Matheson
https://artedit.com.au/wp-content/uploads/2022/06/AE32-web-logo-with-transparency.png
Maddy Matheson
2021-03-05 14:44:02
2021-03-05 14:44:02
Ones to Watch: Wanda Gillespie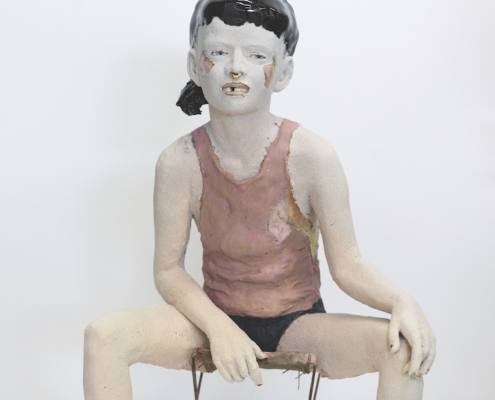 https://artedit.com.au/wp-content/uploads/2021/03/6-1.jpg
759
759
Maddy Matheson
https://artedit.com.au/wp-content/uploads/2022/06/AE32-web-logo-with-transparency.png
Maddy Matheson
2021-03-05 14:44:01
2021-03-05 14:50:36
Ones to Watch: Antoinette O'Brien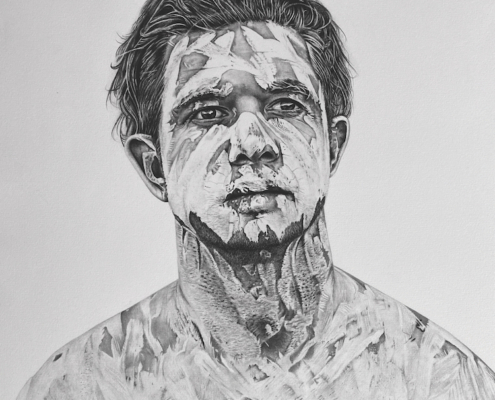 https://artedit.com.au/wp-content/uploads/2021/03/3.Joe-Williams-Warrior_by_Spirit_1-1.jpg
750
750
Maddy Matheson
https://artedit.com.au/wp-content/uploads/2022/06/AE32-web-logo-with-transparency.png
Maddy Matheson
2021-03-05 14:44:01
2021-03-05 14:44:01
Ones to Watch: Stacey Evangelou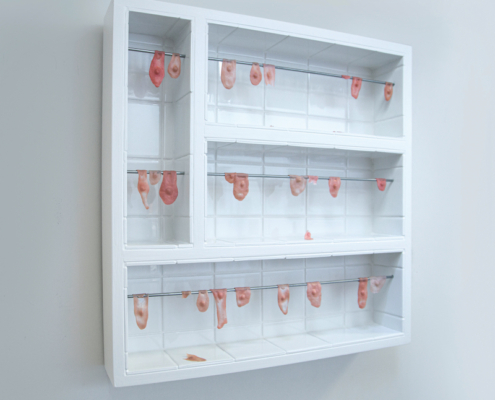 https://artedit.com.au/wp-content/uploads/2021/03/Intermately-Chewed-Casually-Discarded-Chewed-Bubble-gum-hung-in-tiled-box-600x600x95-5000.jpg
800
800
Maddy Matheson
https://artedit.com.au/wp-content/uploads/2022/06/AE32-web-logo-with-transparency.png
Maddy Matheson
2021-03-05 14:44:00
2021-03-05 14:44:00
Ones to Watch: Oliver Cain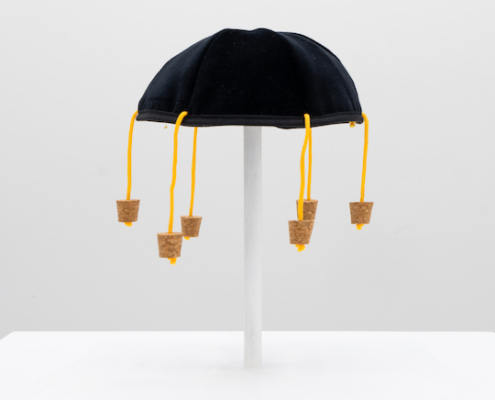 https://artedit.com.au/wp-content/uploads/2021/03/Yossi_Acubra-1-2.jpg
540
540
Maddy Matheson
https://artedit.com.au/wp-content/uploads/2022/06/AE32-web-logo-with-transparency.png
Maddy Matheson
2021-03-05 14:43:59
2021-03-05 14:43:59
Ones to Watch: Joseph Isaac Sebban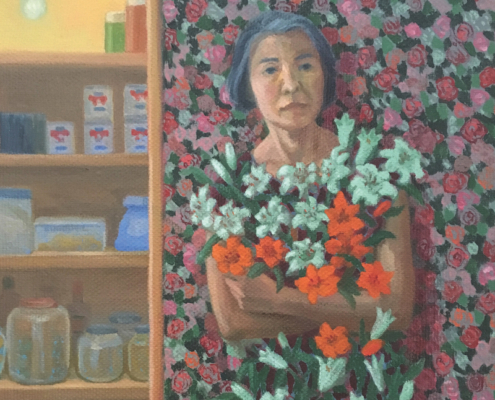 https://artedit.com.au/wp-content/uploads/2021/03/Carnation-Lily-Yuri-Rose-1.jpg
800
800
Maddy Matheson
https://artedit.com.au/wp-content/uploads/2022/06/AE32-web-logo-with-transparency.png
Maddy Matheson
2021-03-05 14:43:58
2021-03-05 14:43:58
Ones to Watch: Yuri Shimmyo