Ones to Watch: Matthew McAlpine
Outstanding artists to have on your radar right now.
Alongside a global pandemic and increasing political unrest, the world is also facing an ongoing climate crisis, the consequences of which were dramatically highlighted by Australia's 2019-20 bushfires. Taking heed of this dire warning, Perth-based artist Matthew McAlpine has created an evocative call to action with his series Beneath the radiant Southern Cross. The works are a continuation of his engagement with issues of colonial legacies and nationalism, reflecting on how colonial systems have contributed to the rapid degradation of Australia's fragile environment. By appropriating iconographic and literary motifs that have come to represent Australia as a nation – for better or for worse – Matthew conjures a bleak vista of the country as he sees it.
The Australian flag's red and blue are swallowed up by ashes, lines from the national anthem are altered and his use of fluorescent pigments serves as a subtle reference to the fossil fuel industry. The effectiveness of these haunting images is evidenced in the increasing recognition of his work, having recently been awarded a studio residency at Edith Cowan University, Western Australia. Matthew has also been a finalist in the Churchie Emerging Art Prize and the Fremantle Print Award.
Featured image: Matthew McAlpine, In Strains. Acrylic paint, sand, fluorescent pigment, binder and cast acrylic paint on canvas, 61 x 61cm. Courtesy: the artist.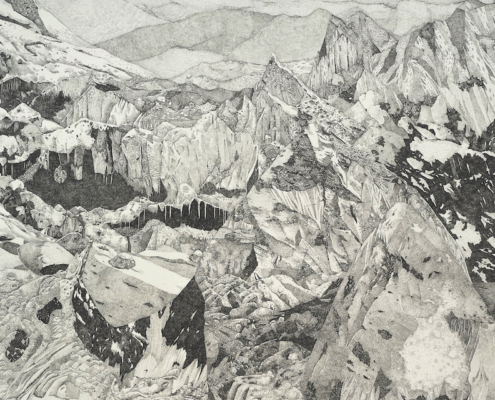 https://artedit.com.au/wp-content/uploads/2021/05/3.-Alanna-Lorenzon-'Depth-Perception-graphite-pencil-on-paper-1m-by-65-cm.jpg
640
800
Maddy Matheson
https://artedit.com.au/wp-content/uploads/2022/06/AE32-web-logo-with-transparency.png
Maddy Matheson
2021-05-30 20:51:51
2021-05-31 10:13:32
Ones to Watch: Alanna Lorenzon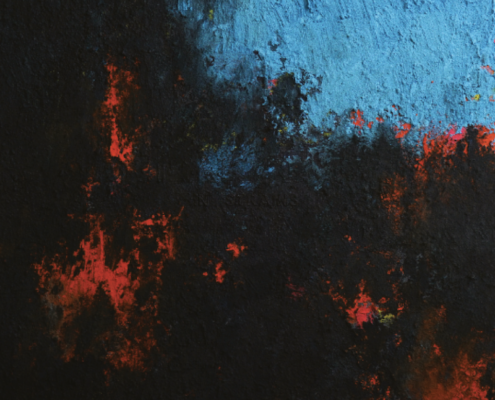 https://artedit.com.au/wp-content/uploads/2021/05/Screen-Shot-2021-05-30-at-8.43.48-pm.png
813
800
Maddy Matheson
https://artedit.com.au/wp-content/uploads/2022/06/AE32-web-logo-with-transparency.png
Maddy Matheson
2021-05-30 20:47:21
2021-08-18 15:14:37
Ones to Watch: Matthew McAlpine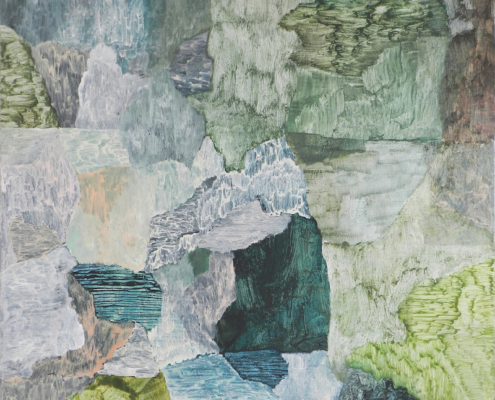 https://artedit.com.au/wp-content/uploads/2021/05/1.-Antony-Densham.-C12.2020-Acrylic-on-Canvas.-100cm-x-75cm.jpg
1066
800
Maddy Matheson
https://artedit.com.au/wp-content/uploads/2022/06/AE32-web-logo-with-transparency.png
Maddy Matheson
2021-05-30 20:39:27
2021-05-31 10:13:39
Ones to Watch: Antony Densham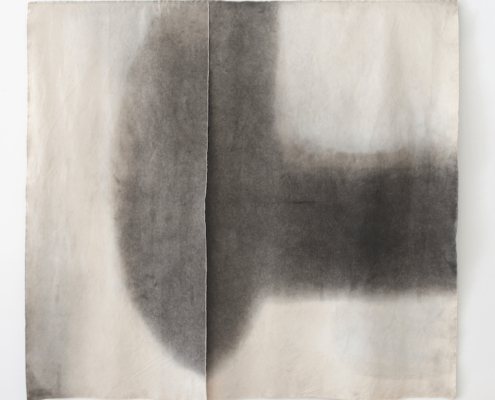 https://artedit.com.au/wp-content/uploads/2021/05/1.-Vangelov_semblance_2021_aRGB_HR-photoIvanBuljan-4.jpg
708
800
Maddy Matheson
https://artedit.com.au/wp-content/uploads/2022/06/AE32-web-logo-with-transparency.png
Maddy Matheson
2021-05-30 20:36:01
2021-05-31 10:13:43
Ones to Watch: Suzanna Vangelov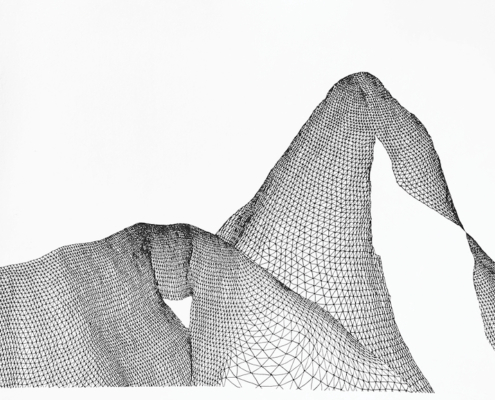 https://artedit.com.au/wp-content/uploads/2021/05/Shanti-Gelmi-Flay-Ink-on-Paper-55-x-75cm-�850.-Courtesy-Shanti-Gelmi.jpg
578
800
Maddy Matheson
https://artedit.com.au/wp-content/uploads/2022/06/AE32-web-logo-with-transparency.png
Maddy Matheson
2021-05-30 20:30:37
2021-05-31 10:13:46
Ones to Watch: Shanti Gelmi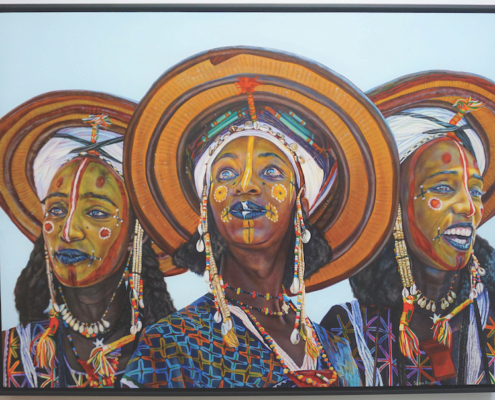 https://artedit.com.au/wp-content/uploads/2021/05/1.-Sierra-Roberts-Worthy-of-Love.-Acrylic-on-Panel.-95x125cm.-�6499.-Courtesy-The-Artist-1-1.jpg
604
800
Maddy Matheson
https://artedit.com.au/wp-content/uploads/2022/06/AE32-web-logo-with-transparency.png
Maddy Matheson
2021-05-30 20:24:46
2021-05-31 10:13:49
Ones to Watch: Sierra Roberts