Art Edit talks to product and furniture designer Henry Wilson about timeless design, the value of quality materials and how art and design go hand in hand.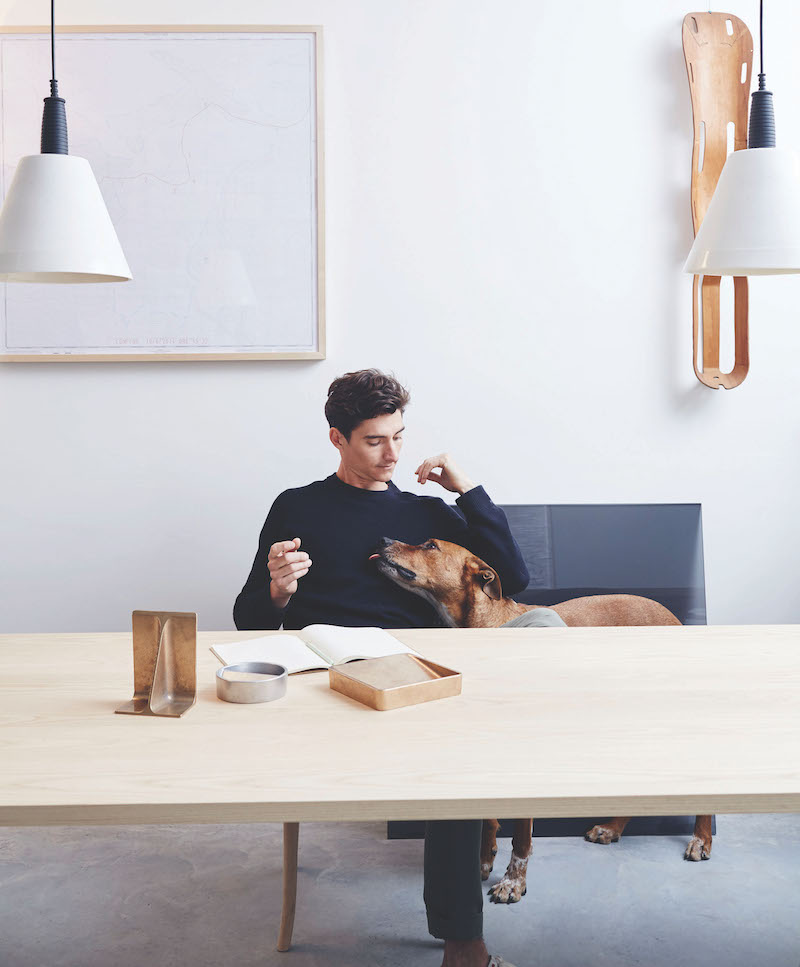 Henry Wilson in his studio. Courtesy: Henry Wilson.
Tell us about yourself and your pathway into design.
Today I would call myself an industrial designer but I originally studied woodwork at ANU in Canberra. I loved learning about woodwork but didn't see a future in it so after five years I pivoted into industrial design. I went to the Netherlands to study at Design Academy Eindhoven where I started to work with a whole range of new materials and approaches. So I have quite a rigorous education in design which has allowed me to start my own studio called Studio Henry Wilson.
How does a product go from concept to object?
I make things because they feel right. I mean it's impossible to know what people need but we try to make things that are of high quality and have a sculptural language. I make prototypes and send them out to the public through our newsletter or Instagram, or to our retailers. A big part of the process is seeing how people react to it, so it's kind of sustainable in that sense. It's not like we make 200 of something and then cross our fingers and hope it sells. 
Do you work with a team or solo?
There's just two of us in the studio, but we work with a local Sydney foundry which helps us develop ideas and experiment with what is feasible and possible. We outsource our stonework to a manufacturer in Portugal but all the rest is made in Australia.
You describe your products as having feeling. Can you explain how you put feeling into an object?
I think all good design is really trying to imbue a sense of desirability in a product. Desirability I believe is attained through connection and there is something that connects us to the form and process of working with quality materials such as solid bronze. Metal casting is one of those materials that evokes connection, it has a sense of gravity to it. You don't just chuck these things out, they last. Our products also require a lot of hand finishing. The nature of sand casting, which is what we do, means that every product has slight variations depending on how hard you push an object into the sand or at what temperature you pour the molten bronze. And that's the same with our stone; obviously there's no two pieces of marble that are the same so they all have a certain randomness to them and that I think is part of the beauty of these natural materials, they require the artist's hand.
Do you have a favourite piece from your repertoire?
That's a hard one. So many of my designs have helped me resolve ideas and each has a story. The things that I use all the time, the door hardware for example, I am happy with how they are developing. These objects are fulfilling to make because they are such an important part in a home, they are the touchpoints we interact with every single day. 
Is there a difference between art and design?
It's very hard to define. There is an inherent degree of functionality in a design object, but I think these can have just as much poetry as an artistic object. In saying that I think you have to consider functionality in the end, to ask 'can I use this to do a task?'. That's where art and design differ.
MORE FEATURES FROM THIS ISSUE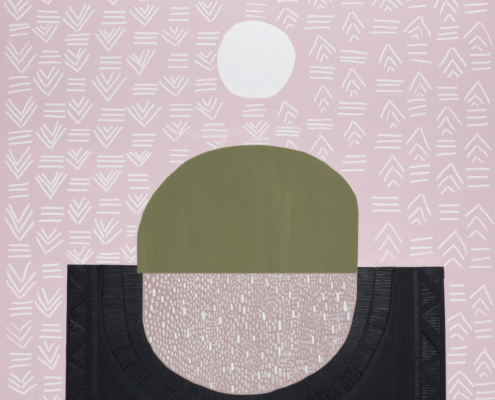 https://artedit.com.au/wp-content/uploads/2021/08/Screen-Shot-2021-08-27-at-4.00.13-pm.png
1060
1052
Maddy Matheson
https://artedit.com.au/wp-content/uploads/2022/06/AE32-web-logo-with-transparency.png
Maddy Matheson
2021-08-27 16:04:31
2021-08-27 16:04:31
Gallery: Ani Ipradjian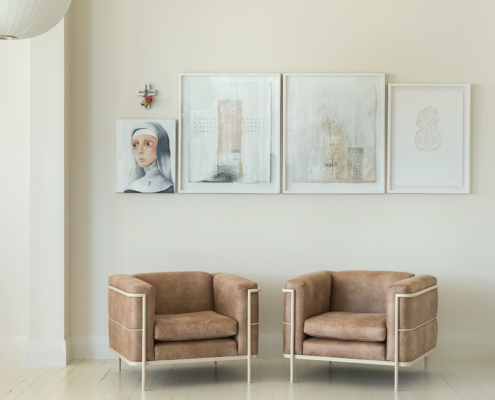 https://artedit.com.au/wp-content/uploads/2021/08/Screen-Shot-2021-08-03-at-4.15.53-pm-copy.png
786
800
Maddy Matheson
https://artedit.com.au/wp-content/uploads/2022/06/AE32-web-logo-with-transparency.png
Maddy Matheson
2021-08-03 16:30:24
2021-09-06 13:35:17
Project Sheet: Labour of Love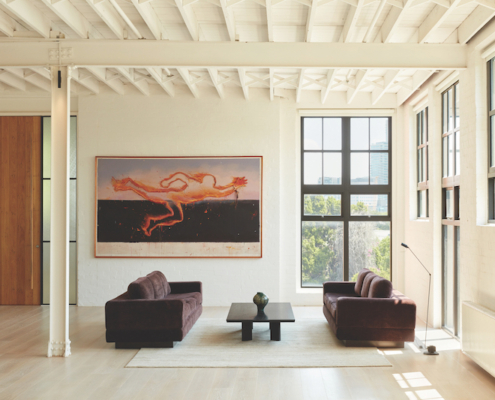 https://artedit.com.au/wp-content/uploads/2021/07/ODP_MPENT0799_-Edit-copy.jpg
533
800
Maddy Matheson
https://artedit.com.au/wp-content/uploads/2022/06/AE32-web-logo-with-transparency.png
Maddy Matheson
2021-07-01 15:26:13
2021-07-01 15:44:34
Project Sheet: Castle in the Sky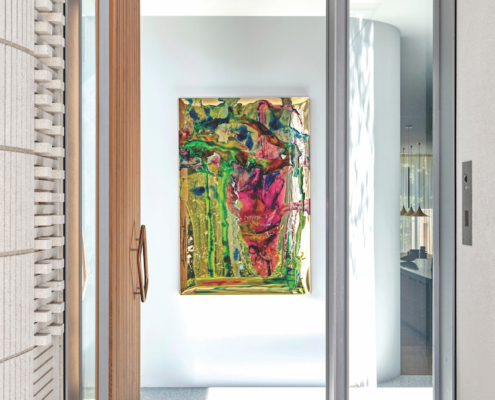 https://artedit.com.au/wp-content/uploads/2021/06/TP-Latimer-Rd-00529-V2-HR-copy-1.jpg
739
739
Maddy Matheson
https://artedit.com.au/wp-content/uploads/2022/06/AE32-web-logo-with-transparency.png
Maddy Matheson
2021-06-26 09:05:14
2021-06-26 09:36:10
Project Sheet: Latimer House