ART EDIT CHATS TO KITTY CLARK, DIRECTOR OF SAINT CLOCHE GALLERY ABOUT EMERGING ARTISTS AND GOING DIGITAL IN THE TIME OF COVID-19.
Saint Cloche has a great stable of artists. What do you look for when thinking about working with a new talent?
At Saint Cloche, we show many artists who are already established and have a following. The reason I've approached them to work with us is because they are able to present a consistent and engaging narrative in their creative journey as an artist. I particularly enjoy the process of discovering new talent and get very excited when I find a missing link to one of our collaborative group shows. I am very hands-on in supporting my artists, working with them on concepts for new shows, removing artistic blocks, fostering confidence and finding new ways to engage audiences with their work.
Saint Cloche is founded on the idea of making buying art less intimidating for young and new art lovers. How do you achieve this?
I want to emphasise the democratic nature of art and express its great value as a vital factor in everyday life. I love curating group shows and getting the artists to work to a creative brief on something that's inspired me – that's my own personal art in a way. I will make sure that there is always a mix of small, medium and large works – something for everyone – to be as accessible and democratic as possible.
How have you navigated the gallery through the COVID-19 pandemic and social isolation restrictions? 
I've never felt so alive. My team and I just swung into action, pivoting Saint Cloche into presenting virtually as quickly and seamlessly as possible. When the lockdowns, started we were in the throes of putting final touches on our group show HOLIDAY DREAMING so we had to move quickly. We complied with all the new regulations and did the best we could within the parameters of a new normal way of doing business. It was another way of putting our creativity into action. We launched the show online on our website and through social platforms and even had an Instagram Live launch party with all the artists and myself. Brookie's Gin sponsored us with miniature bottles of their Byron Bay gin, which I delivered to all the artists beforehand with baby cucumbers and tonic water, so we could have a virtual celebratory toast together with G&T's in hand!
Do you think that digital viewing rooms could be a way forward for the gallery?
Nothing beats looking at art in real life in the gallery. Even though we're now doing virtual walk-throughs of the exhibitions with commentary on each artist and their work, many people will still make an appointment to visit the gallery. They can have a one-on-one viewing of the whole show and check out specific works they are interested in.
Who are the artists we should be watching in 2020?
There are too many to list! Sydney-based artist Evi O, well known for her reduced, abstracted and finely balanced colour works, is currently experimenting with sculpture – we can't wait to see her bold and energetic forms come to life! Melbourne-based emerging artist Katie Daniels, is known for her distinctive colour palette and dreamy aesthetic. Katie is currently working on her biggest body of work to date. She will be scaling up her landscape paintings enhanced with an evocative sense of other-worldliness.
Installation view of HOLIDAY DREAMING. PHOTO: Maree Turk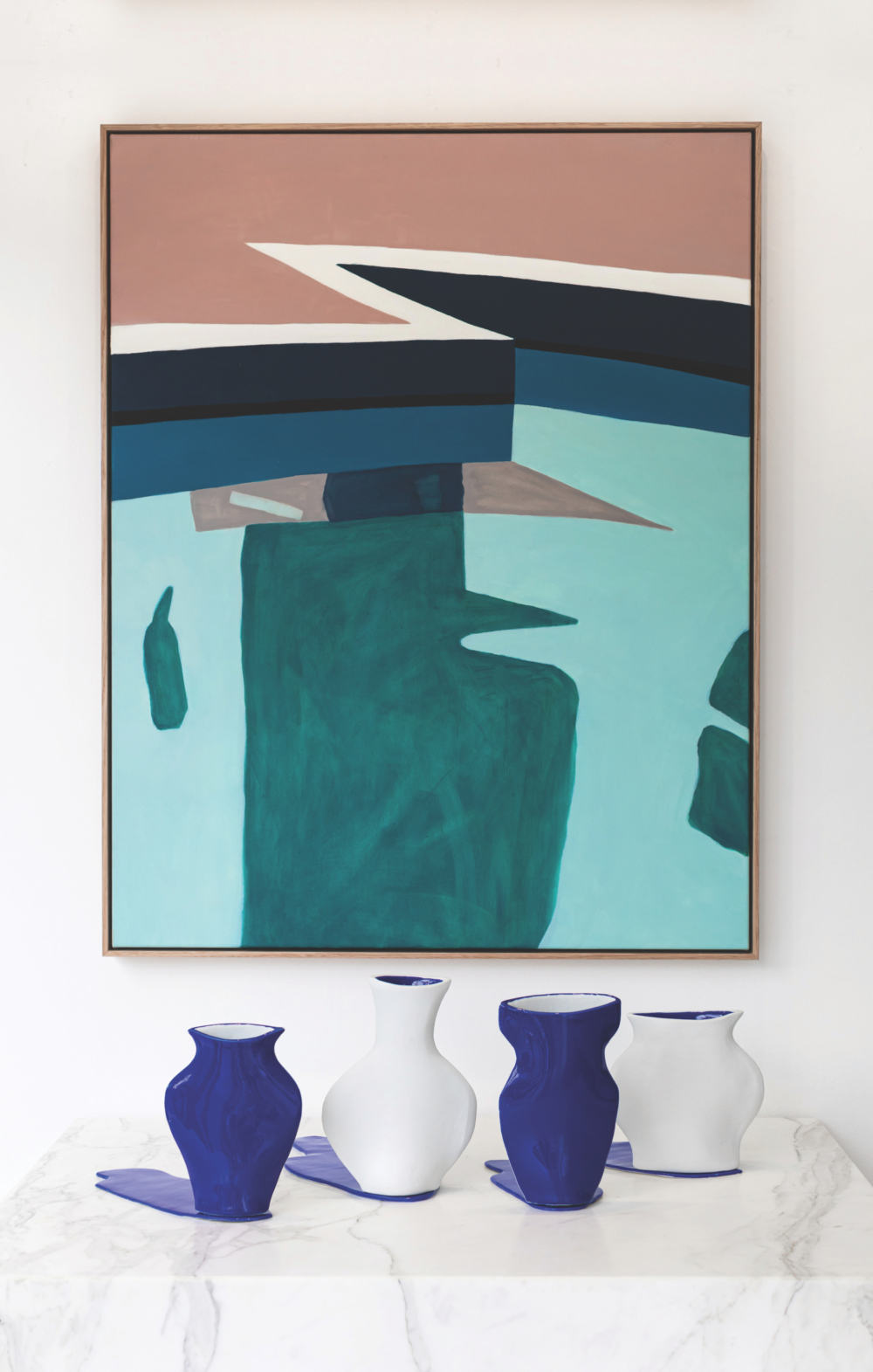 Installation view of HOLIDAY DREAMING. PHOTO: Maree Turk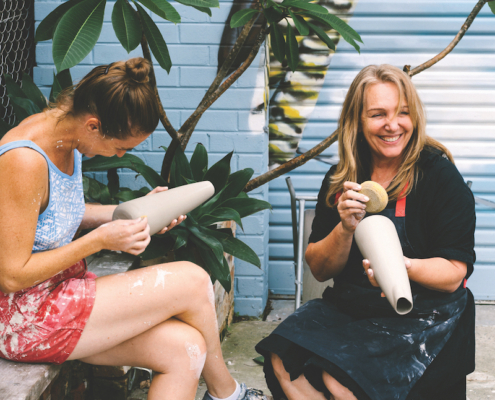 OUR EDITOR CATCHES UP WITH SHELLEY SIMPSON TALKING TIMELESS DESIGN FOR CONTEMPORARY LIVING AND A NEW CERAMICS PRIZE.
https://artedit.com.au/wp-content/uploads/2020/11/Shelley-Simpson-Portrait-2020_Photographer-Becca-Crawford-2.jpg
1200
800
Rose Leake
https://artedit.com.au/wp-content/uploads/2020/11/Logo-Aqua.jpg
Rose Leake
2020-11-25 15:40:15
2020-11-26 13:29:56
Last Word: Shelley Simpson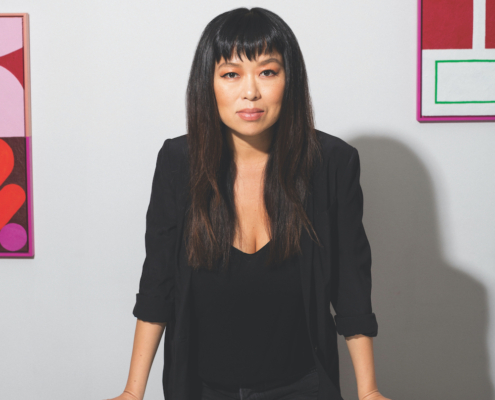 https://artedit.com.au/wp-content/uploads/2020/08/ex.shipp_190531_3513_-1.jpg
1003
1000
Rose Leake
https://artedit.com.au/wp-content/uploads/2020/11/Logo-Aqua.jpg
Rose Leake
2020-08-25 12:41:27
2020-08-25 12:41:27
Last Word: Kitty Clark