In Conversation With: Mandy Francis
Mandy Francis uses birds and plants to explore ideas of resilience, humour, and connection.
How would you describe what you do?
I create abstracted yet representational drawings, paintings and sculptures of birds, plants and still lives. I often employ dramatic lighting, exaggerated patterns and colours to highlight the visual story I want to tell.
When did you first fall in love with art?
I grew up surrounded by art. My mum was always sketching – everything from myself and my sister to the harbour, newspapers and coffee cups. Her sketch books are like a diary of my family's life. I loved sitting next to her with my own sketch book, experimenting with coloured pencils and textas. I always had to do stuff with my hands and was interested in clothes, interiors, architecture, music, gardening, plants and painting. Sculpture and installation art came later when I went to art school.
You use your work as an opportunity to explore and share notions of resilience, humour, and connection. How do you achieve this?
I choose birds and plants as subjects and then play with the medium of drawing, painting and sculpture to create a visual story. Birds and plants can look so fragile and some of them are, however the fact that they survive and thrive in today's world, shows how resilient they are. They give us hope. I also think birds and plants can be so strange; their behaviour, their colours. It's the odd and wonderful characteristics of birds and plants that I set out to dramatise which helps to create humour and connection in the work. I also love to exaggerate shadows because they immediately connect the subject to its surroundings.
What is your studio like? 
It's a mess at the moment. It is currently being designed and built by my husband who is an architect at Site Studio. It will be made from reclaimed materials and when it's done it will be stunning.
When do you feel your most creative?
When I'm left alone.
What does a typical day in the studio look like?
I get up early, have a coffee, head into the studio and start making. I'm often in the studio from 7am to 7pm, seven days a week. I love it, and I don't take my time in the studio for granted. I know how lucky I am to be doing what I love.
What is your process?
I swap between drawing, painting and sculpture regularly. I do this for practical reasons and to keep me from getting bored. I might be working on one series, and then I need to quickly get an idea out of my head because something has inspired me. It can be a bit too much for me sometimes, and I wish that I could focus on one thing at a time, but that's not my nature. In saying that, whatever the medium, the themes of social justice and the environment stay as central ideas.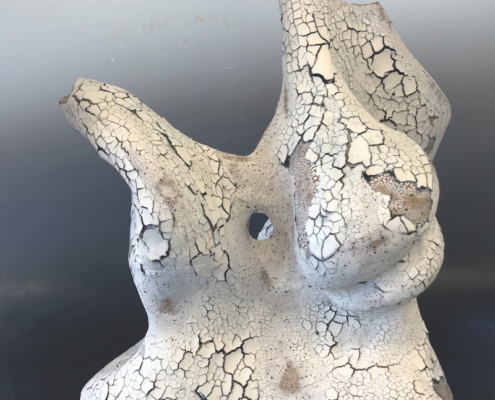 https://artedit.com.au/wp-content/uploads/2021/05/Yegana-Jafarova-Dreaming-of-rain.-Stoneware-and-glazes.-350mm-x-350mm-x-350-mm-�1500.-Courtesy-the-artist..jpg
1067
800
Maddy Matheson
https://artedit.com.au/wp-content/uploads/2021/09/AE29-web-logo-copy.jpg
Maddy Matheson
2021-05-28 12:56:23
2021-05-31 10:15:22
In Conversation With: Yegana Jafarova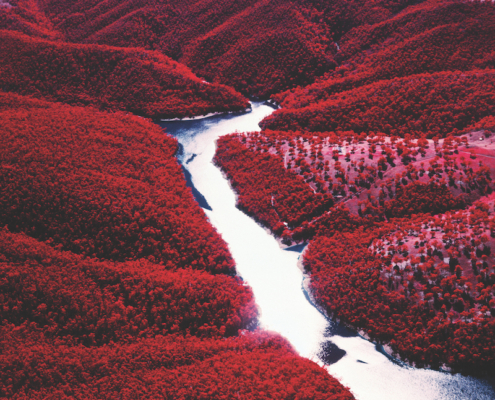 https://artedit.com.au/wp-content/uploads/2021/05/Karrikins-4.jpg
1058
800
Maddy Matheson
https://artedit.com.au/wp-content/uploads/2021/09/AE29-web-logo-copy.jpg
Maddy Matheson
2021-05-28 11:51:54
2021-05-31 10:15:25
In Conversation With: Rob Walwyn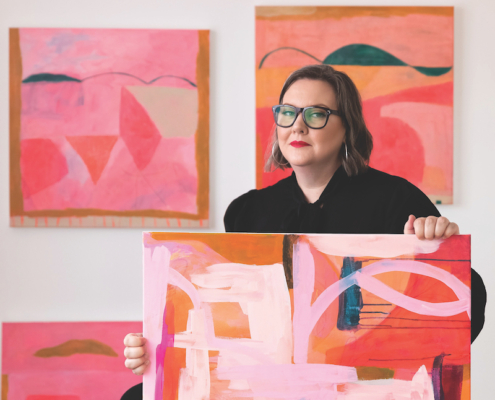 https://artedit.com.au/wp-content/uploads/2021/05/gkf4lsyQ.jpeg
1200
800
Maddy Matheson
https://artedit.com.au/wp-content/uploads/2021/09/AE29-web-logo-copy.jpg
Maddy Matheson
2021-05-28 11:36:56
2021-05-31 10:15:33
In Conversation With: Melinda Hunter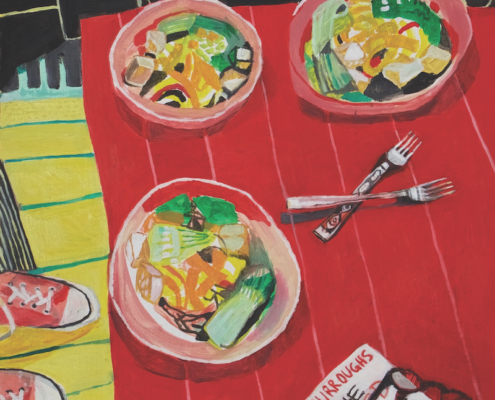 https://artedit.com.au/wp-content/uploads/2021/05/Lunch-at-Archys-oil-on-board-82.5-cm-x-66.5-cmx-0.5cm-�1200-Courtesy-The-artist.jpg
983
800
Maddy Matheson
https://artedit.com.au/wp-content/uploads/2021/09/AE29-web-logo-copy.jpg
Maddy Matheson
2021-05-28 11:29:09
2021-07-20 14:08:30
In Conversation With: Mandy Francis