Gallery Panel: Tom Phillips
ART EDIT'S CURATORIAL EXPERTS TAKE A CLOSER LOOK AT THESE ARTISTS' WORK.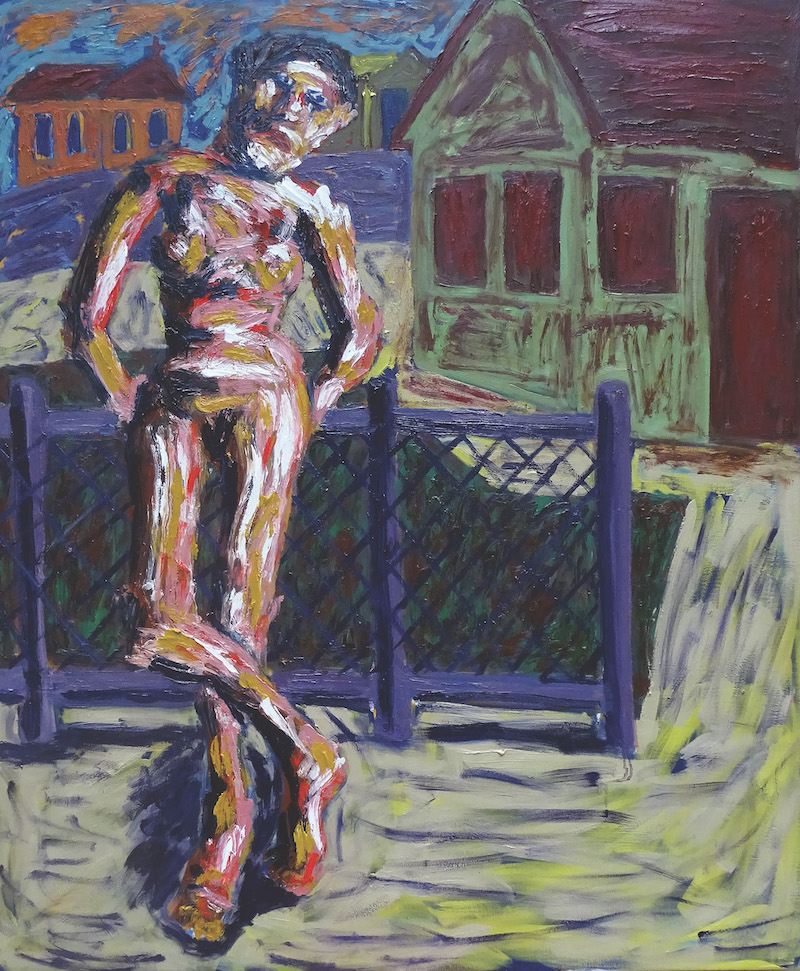 Tom Phillips, Eleanor Rigby, 2020. Oil on canvas, 167 x 136cm. Courtesy: the artist
ASHLEIGH JONES
Independent curator and gallery manager, Michael Reid Sydney
Tom eerily captures desolate streets and a profoundly lone figure. It is no easy feat to visually capture the lyrics of such a venerable song, however Tom has seized the kernel of loneliness and its human struggle. Tom has said "I believe art should say something about the world we live in" and he does so, his words lie nestled within his raw and deliberate brushstrokes found in this painting.
Art Edit Magazine
KITTY CLARK
Saint Cloche Gallery, Sydney
Tom's vivid brushwork gestures vulnerability and isolation as much as the title (Beatles classic Eleanor Rigby), references loneliness. The crude use of colour and shadow speak of his emotional intrigue for the forgotten people of society, much like the song lyrics, "…all the lonely people, where do they all come from….where do they all belong…". Tom, maybe not so inadvertently, suggests the inescapable fact that loneliness is something we all experience and can relate to. The ease in the stance of the lone figure seems to illustrate a contrasting sense of solidarity as well as revealing anxiety in its isolation. Crossed legs and tilted head, Eleanor looks at us, with both sad and sweet recognition.
Art Edit Magazine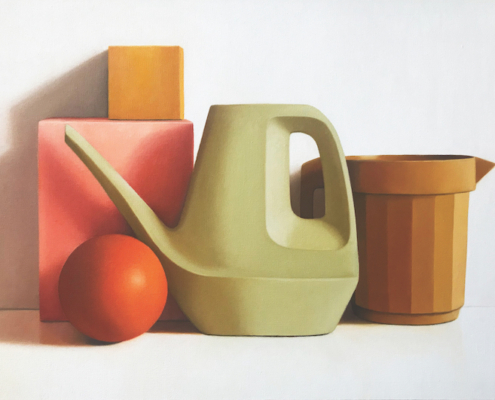 https://artedit.com.au/wp-content/uploads/2020/11/JaneReynolds_Arrangement19.jpg
531
800
Rose Leake
https://artedit.com.au/wp-content/uploads/2022/03/AE31-web-logo-with-transparency.png
Rose Leake
2020-11-25 15:41:39
2020-11-25 15:41:39
Gallery Panel: Jane Reynolds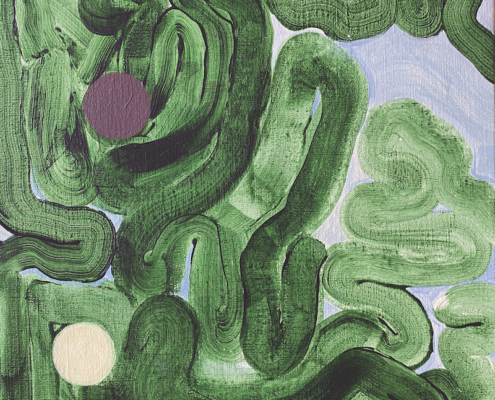 https://artedit.com.au/wp-content/uploads/2020/11/LauraHorrocksSafe_Spaces.Acrylic_on_linen30x30cm550.Courtesy-the-artist..jpg
800
800
Rose Leake
https://artedit.com.au/wp-content/uploads/2022/03/AE31-web-logo-with-transparency.png
Rose Leake
2020-11-25 15:41:34
2020-11-25 15:41:34
Gallery Panel: Laura Horrocks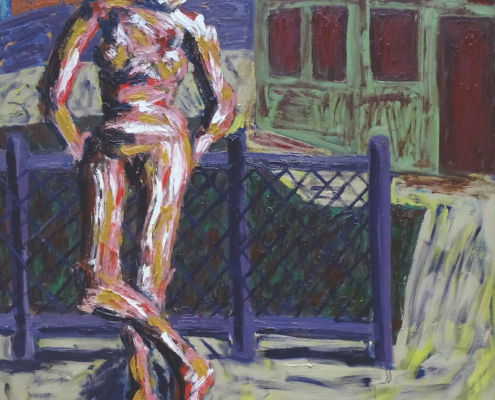 https://artedit.com.au/wp-content/uploads/2020/11/Tom-Phillips-Eleanor-Rigby-Oil-on-Canvas-167cm-x-136cm-2020�3500courtesy-of-the-Artist.jpg
971
800
Rose Leake
https://artedit.com.au/wp-content/uploads/2022/03/AE31-web-logo-with-transparency.png
Rose Leake
2020-11-25 15:41:29
2020-11-25 15:41:29
Gallery Panel: Tom Phillips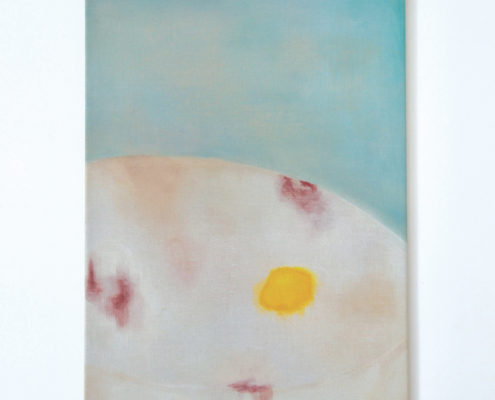 https://artedit.com.au/wp-content/uploads/2020/11/Indivi-When-I-Stood-Still-.jpeg
972
800
Rose Leake
https://artedit.com.au/wp-content/uploads/2022/03/AE31-web-logo-with-transparency.png
Rose Leake
2020-11-25 15:41:23
2020-11-25 15:41:23
Gallery Panel: Indivi Sutton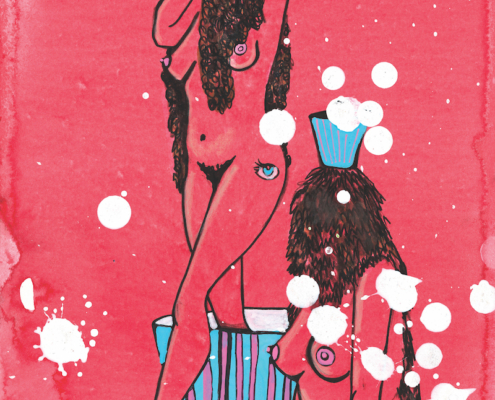 https://artedit.com.au/wp-content/uploads/2020/11/Tegan-Georgette-My-hip-has-an-eye-on-you-artist-quality-inks-acrylics-pens-and-pencils-on-paper-17X23.5cm-�650-Archival-Framed-with-UV-reflection-proof-glass.jpg
1095
800
Rose Leake
https://artedit.com.au/wp-content/uploads/2022/03/AE31-web-logo-with-transparency.png
Rose Leake
2020-11-25 15:41:07
2020-11-25 15:41:07
Gallery Panel: Tegan Georgette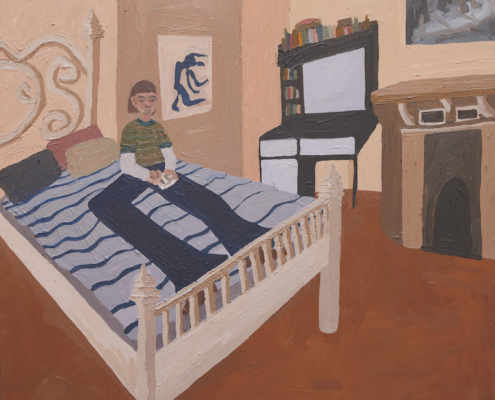 https://artedit.com.au/wp-content/uploads/2020/11/Maya-Barnstone.jpeg
727
800
Rose Leake
https://artedit.com.au/wp-content/uploads/2022/03/AE31-web-logo-with-transparency.png
Rose Leake
2020-11-25 15:41:00
2020-11-25 15:41:00
Gallery Panel: Maya Barnstone
https://artedit.com.au/wp-content/uploads/2020/10/Tom-PhillipsBirthday-Boy-2-Oil-on-Canvas-167cm-x-136cm-2019-3500courtesy-of-the-Artist.jpg
1200
978
Tom
https://artedit.com.au/wp-content/uploads/2022/03/AE31-web-logo-with-transparency.png
Tom
2020-11-06 11:38:19
2021-08-03 14:09:46
Birthday Boy #2, oil painting by Tom Phillips
https://artedit.com.au/wp-content/uploads/2020/10/Tom-Phillips-End-of-Paradise-Adelaide-Oil-on-Canvas-122cm-x-105cm-2020-1800courtesy-of-the-Artist-1.jpg
1000
912
Tom
https://artedit.com.au/wp-content/uploads/2022/03/AE31-web-logo-with-transparency.png
Tom
2020-10-16 12:40:34
2020-11-06 12:41:18
End of Paradise, oil painting by Tom Phillips
https://artedit.com.au/wp-content/uploads/2020/10/Tom-Phillips-The-Couple-Ink-on-Paper-100cm-x-70cm-2020-550-unframe-courtesy-of-the-Artist.jpg
1200
947
Tom
https://artedit.com.au/wp-content/uploads/2022/03/AE31-web-logo-with-transparency.png
Tom
2020-10-21 13:35:59
2020-11-06 11:41:43
The Couple, ink on paper work by Tom Phillips
https://artedit.com.au/wp-content/uploads/2020/10/Tom-Phillips-untitled-Ink-on-Paper-100cm-x-70cm-2020-550-unframe-courtesy-of-the-Artist.jpg
1200
934
Tom
https://artedit.com.au/wp-content/uploads/2022/03/AE31-web-logo-with-transparency.png
Tom
2020-09-23 15:29:11
2020-10-23 15:31:17
Untitled, painting by Tom Phillips
https://artedit.com.au/wp-content/uploads/2020/10/Tom-Phillips-untitled-3-Ink-on-Paper-100cm-x-70cm-2020-550-unframe-courtesy-of-the-Artist.jpg
1200
943
Tom
https://artedit.com.au/wp-content/uploads/2022/03/AE31-web-logo-with-transparency.png
Tom
2020-10-06 11:43:56
2020-11-06 11:44:38
Untitled # 3, ink on paper work by Tom Phillips
https://artedit.com.au/wp-content/uploads/2020/10/Tom-Phillips-untitled-6-Ink-Gouache-and-Pastel-on-Paper-100cm-x-70cm-2020-550-unframe-courtesy-of-the-Artist.jpg
1200
960
Tom
https://artedit.com.au/wp-content/uploads/2022/03/AE31-web-logo-with-transparency.png
Tom
2020-09-21 14:06:44
2021-07-28 14:23:01
Untitled #6, Mixed Media by Tom Phillips