Gallery Panel: Indivi Sutton
ART EDIT'S CURATORIAL EXPERTS TAKE A CLOSER LOOK AT THESE ARTISTS' WORK.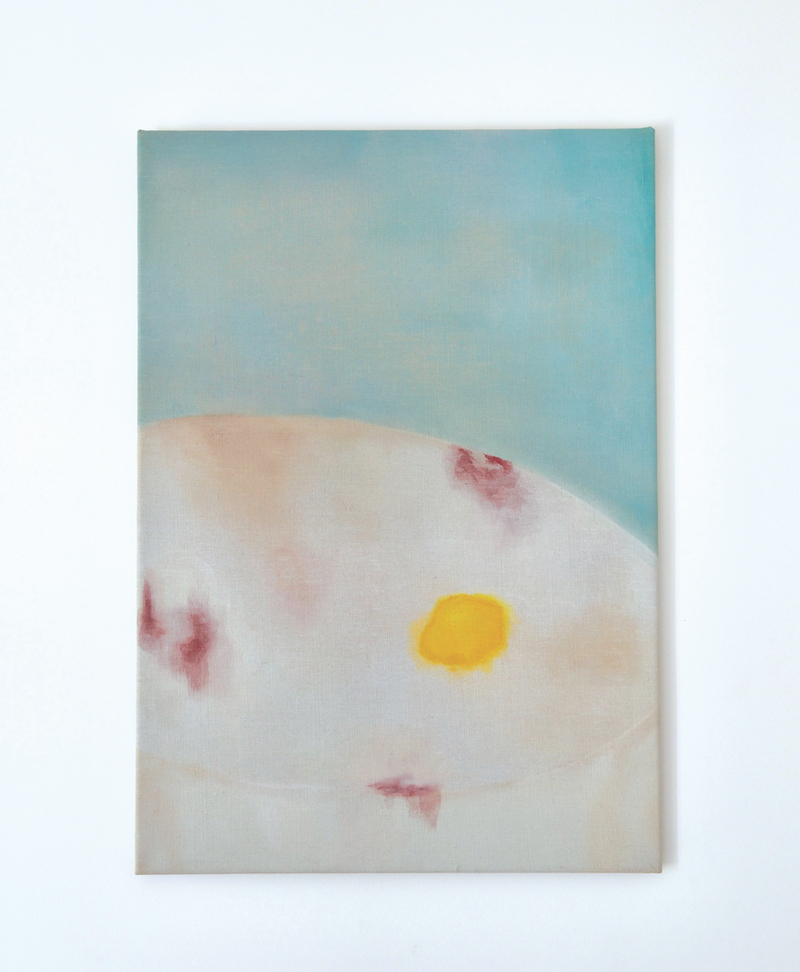 Indivi Sutton, When I stood Still. Pigment and acrylic on linen, 74 x 52cm. Courtesy: the artist
ASHLEIGH JONES
Independent curator and gallery manager, Michael Reid Sydney
Indivi's work captures a modest yet powerful act of simplicity. This act of leaving something out, of doing less, of being still without needing more. Indivi has let the raw canvas come through her paints, allowing the pool of yolk yellow, sea foam teal and bruised raspberry to stand still on the textured underlayer transporting us to thoughts of the beauty of life that goes on unnoticed. There is an elusive quiet space here that makes me want to seek refuge in Indivi's world.
Art Edit Magazine
JACOB HOERNER
Jacob Hoerner Galleries, Sydney
The light approach, soft colours and translucent matte sheen of Indivi's work leads one to a liminal state. Elegant and minimalistic, her visual cues allow us to float within her compositions while these dreamlike places also invite us to delve deep in to thoughts that extend beyond the painted surface. Here we dissolve and disappear in to a place within, guided by the subtle marks and washes Indivi applies in such a deft and deliberate way.
Art Edit Magazine
KITTY CLARK
Saint Cloche Gallery, Sydney
The resonance of memory is something that strikes when you first look at Indivi's work. She has crystallised a moment of stillness in a deliberately delicate and translucent manner. We wonder what has taken place around and on this stained table cloth. There is a suggestion of remnants of a night spent with fond friends and family where the abundance of food, wine and conversation has spilled and bled into the table. We are left to share in a dreamlike transaction, between the idea of what has been and the comfort a memory can bring to us in the present.
Art Edit Magazine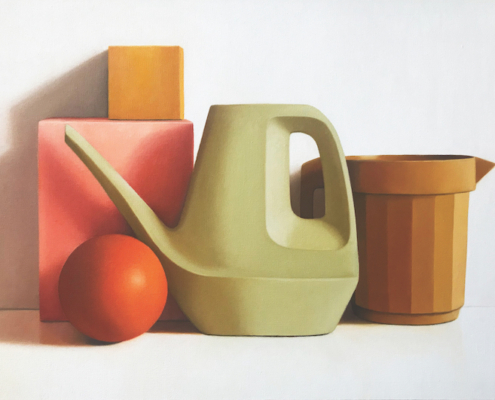 https://artedit.com.au/wp-content/uploads/2020/11/JaneReynolds_Arrangement19.jpg
531
800
Rose Leake
https://artedit.com.au/wp-content/uploads/2022/03/AE31-web-logo-with-transparency.png
Rose Leake
2020-11-25 15:41:39
2020-11-25 15:41:39
Gallery Panel: Jane Reynolds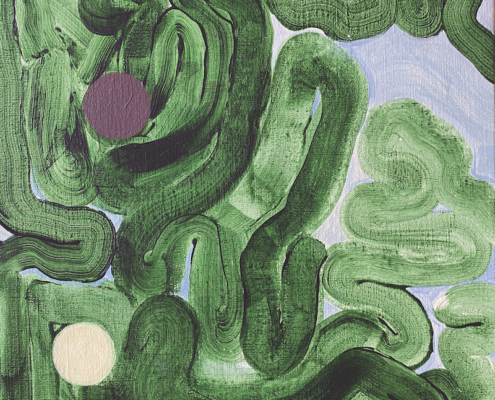 https://artedit.com.au/wp-content/uploads/2020/11/LauraHorrocksSafe_Spaces.Acrylic_on_linen30x30cm550.Courtesy-the-artist..jpg
800
800
Rose Leake
https://artedit.com.au/wp-content/uploads/2022/03/AE31-web-logo-with-transparency.png
Rose Leake
2020-11-25 15:41:34
2020-11-25 15:41:34
Gallery Panel: Laura Horrocks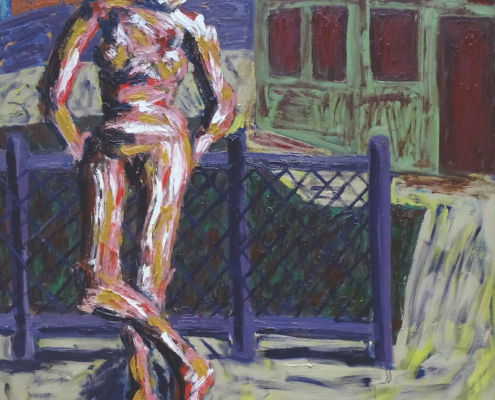 https://artedit.com.au/wp-content/uploads/2020/11/Tom-Phillips-Eleanor-Rigby-Oil-on-Canvas-167cm-x-136cm-2020�3500courtesy-of-the-Artist.jpg
971
800
Rose Leake
https://artedit.com.au/wp-content/uploads/2022/03/AE31-web-logo-with-transparency.png
Rose Leake
2020-11-25 15:41:29
2020-11-25 15:41:29
Gallery Panel: Tom Phillips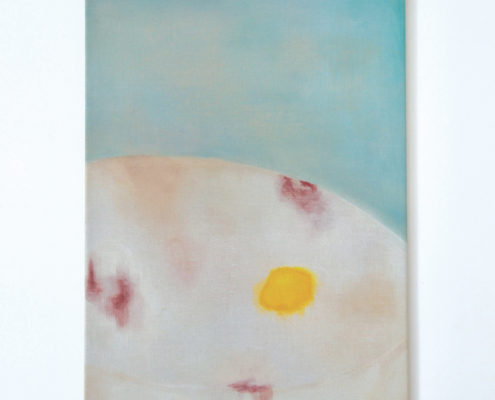 https://artedit.com.au/wp-content/uploads/2020/11/Indivi-When-I-Stood-Still-.jpeg
972
800
Rose Leake
https://artedit.com.au/wp-content/uploads/2022/03/AE31-web-logo-with-transparency.png
Rose Leake
2020-11-25 15:41:23
2020-11-25 15:41:23
Gallery Panel: Indivi Sutton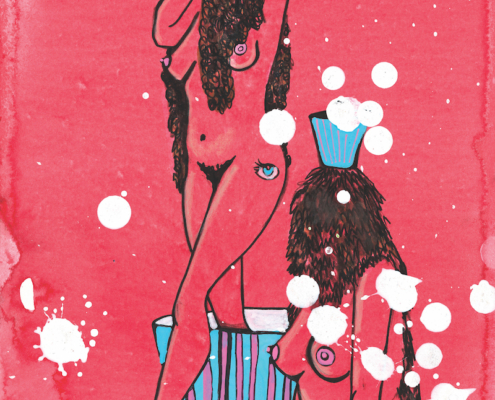 https://artedit.com.au/wp-content/uploads/2020/11/Tegan-Georgette-My-hip-has-an-eye-on-you-artist-quality-inks-acrylics-pens-and-pencils-on-paper-17X23.5cm-�650-Archival-Framed-with-UV-reflection-proof-glass.jpg
1095
800
Rose Leake
https://artedit.com.au/wp-content/uploads/2022/03/AE31-web-logo-with-transparency.png
Rose Leake
2020-11-25 15:41:07
2020-11-25 15:41:07
Gallery Panel: Tegan Georgette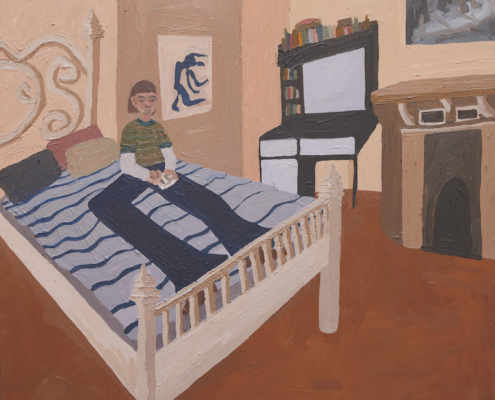 https://artedit.com.au/wp-content/uploads/2020/11/Maya-Barnstone.jpeg
727
800
Rose Leake
https://artedit.com.au/wp-content/uploads/2022/03/AE31-web-logo-with-transparency.png
Rose Leake
2020-11-25 15:41:00
2020-11-25 15:41:00
Gallery Panel: Maya Barnstone