Gallery Panel: Christine Earthrowl-Fox
ART EDIT'S PANEL OF LEADING GALLERISTS AND FAIR DIRECTORS TAKES A CLOSER LOOK AT THIS ARTWORK, SHARING THEIR EXPERT TIPS ON HANGING IT IN YOUR HOME.
Kerry-Anne Blanket
DIRECTOR and CURATOR, KAB Gallery, Terrigal
In my opinion watercolour is probably the most difficult medium to master, and this example demonstrates Christine Earthrowl's talent. The unique angle and botanical focus of the bark emphasises her confidence with the medium. It has a two-way aesthetic: the artwork appears somewhat abstracted but the refined detail is exceptional. A fresh, contemporary palette adds broad appeal, making it a versatile artwork suited to both traditional and contemporary spaces. I'd enjoy this artwork in my office to take advantage of the gorgeous colour and become lost within the organic bark patterns.
Art Edit Magazine
Zoe Paulsen
FAIR DIRECTOR, The Other Art Fair
Upon first glance, I can see eyes peering out at me from all angles and instantly I feel quite fond of this Wise Old Pine. The contrasting colours – orange and blue – help to draw your attention to the detail within the work, the lines and patterns on the bark take you on a journey; they remind you of lines on a map. The muted panels on either side of the work help to keep your eyes on the centrepiece. I'd love to see this work hanging in a child's bedroom. I envision it being a source of creativity during bedtime stories!
Art Edit Magazine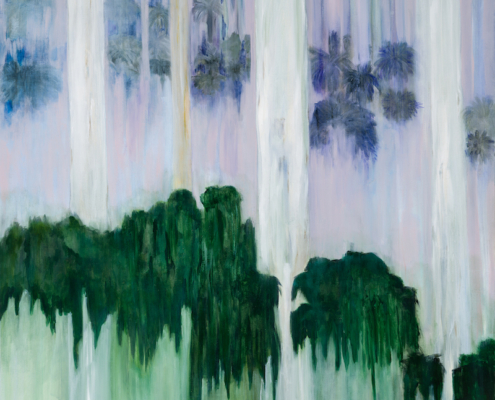 https://artedit.com.au/wp-content/uploads/2021/09/Isabel-1.jpeg
797
800
Maddy Matheson
https://artedit.com.au/wp-content/uploads/2021/09/AE29-web-logo-copy.jpg
Maddy Matheson
2021-09-06 14:26:48
2021-09-06 14:27:34
Gallery Panel: Isabel Koslowsky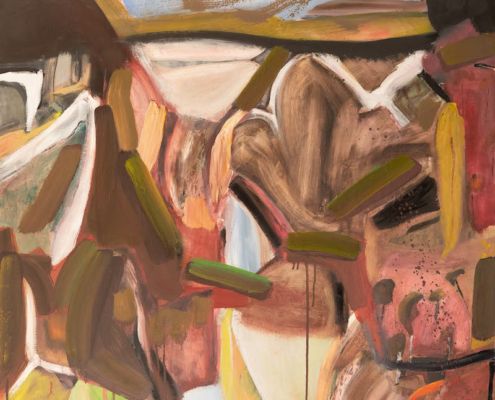 Art Edit's exhibition experts take a closer look at these artists' work.
https://artedit.com.au/wp-content/uploads/2021/09/Edward-Inchbold.jpeg
1074
800
Maddy Matheson
https://artedit.com.au/wp-content/uploads/2021/09/AE29-web-logo-copy.jpg
Maddy Matheson
2021-09-06 14:18:58
2021-09-06 14:24:16
Gallery Panel: Edward Inchbold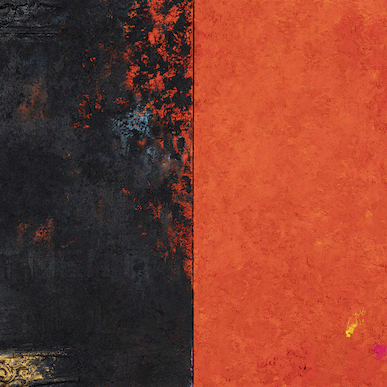 https://artedit.com.au/wp-content/uploads/2021/09/Matthew-McAlpine-1.jpeg
387
387
Maddy Matheson
https://artedit.com.au/wp-content/uploads/2021/09/AE29-web-logo-copy.jpg
Maddy Matheson
2021-09-06 13:53:28
2021-09-06 13:55:25
Gallery Panel: Matthew McAlpine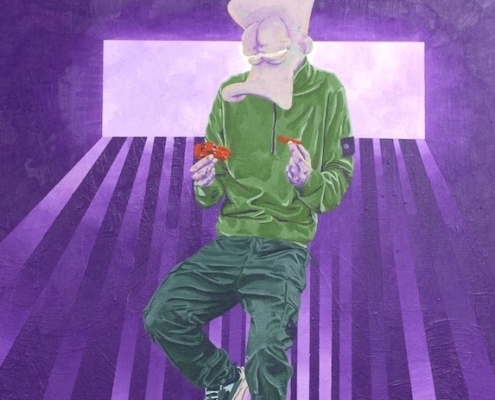 https://artedit.com.au/wp-content/uploads/2021/09/JIM-ONE.jpeg
573
573
Maddy Matheson
https://artedit.com.au/wp-content/uploads/2021/09/AE29-web-logo-copy.jpg
Maddy Matheson
2021-09-06 13:46:55
2021-09-06 13:49:39
Gallery Panel: JIM ONE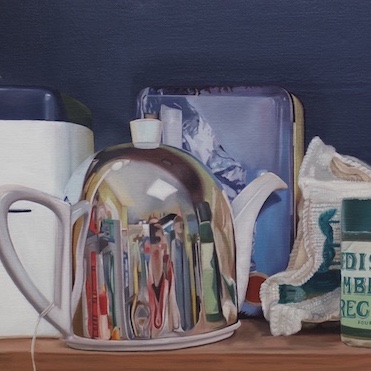 https://artedit.com.au/wp-content/uploads/2021/09/Charlotte-Tatton.jpeg
371
371
Maddy Matheson
https://artedit.com.au/wp-content/uploads/2021/09/AE29-web-logo-copy.jpg
Maddy Matheson
2021-09-03 09:13:09
2021-10-22 10:55:24
Gallery Panel: Charlotte Tatton
https://artedit.com.au/wp-content/uploads/2020/06/20200612_173830-scaled.jpg
2560
1948
Jennifer
https://artedit.com.au/wp-content/uploads/2021/09/AE29-web-logo-copy.jpg
Jennifer
2020-06-16 14:02:46
2021-07-30 14:42:14
Collingwood Beach, Jervis Bay, Screen print by Jennifer Baird
https://artedit.com.au/wp-content/uploads/2020/11/20201111_170200-scaled.jpg
1963
2560
Jennifer
https://artedit.com.au/wp-content/uploads/2021/09/AE29-web-logo-copy.jpg
Jennifer
2020-10-13 08:46:17
2020-11-13 08:47:32
Mitchies Jetty, Merimbula, acrylic painting by Jennifer Baird
https://artedit.com.au/wp-content/uploads/2020/10/CFAltJHRRapi2PiwCdtrw_thumb_197c.jpg
1024
980
Liz
https://artedit.com.au/wp-content/uploads/2021/09/AE29-web-logo-copy.jpg
Liz
2020-07-06 11:18:07
2020-11-06 11:20:53
Smiths Creek, oil painting by Liz Muir 
https://artedit.com.au/wp-content/uploads/2020/10/4lIVv3qITaygaN9CVkmQ_thumb_197b.jpg
852
1024
Liz
https://artedit.com.au/wp-content/uploads/2021/09/AE29-web-logo-copy.jpg
Liz
2020-11-05 11:17:57
2020-11-06 11:23:12
Smiths Creek 2, oil painting by Liz Muir