Gallery Panel: Cameron Leko Sollar
Art Edit presents a selection of original artworks to make your own.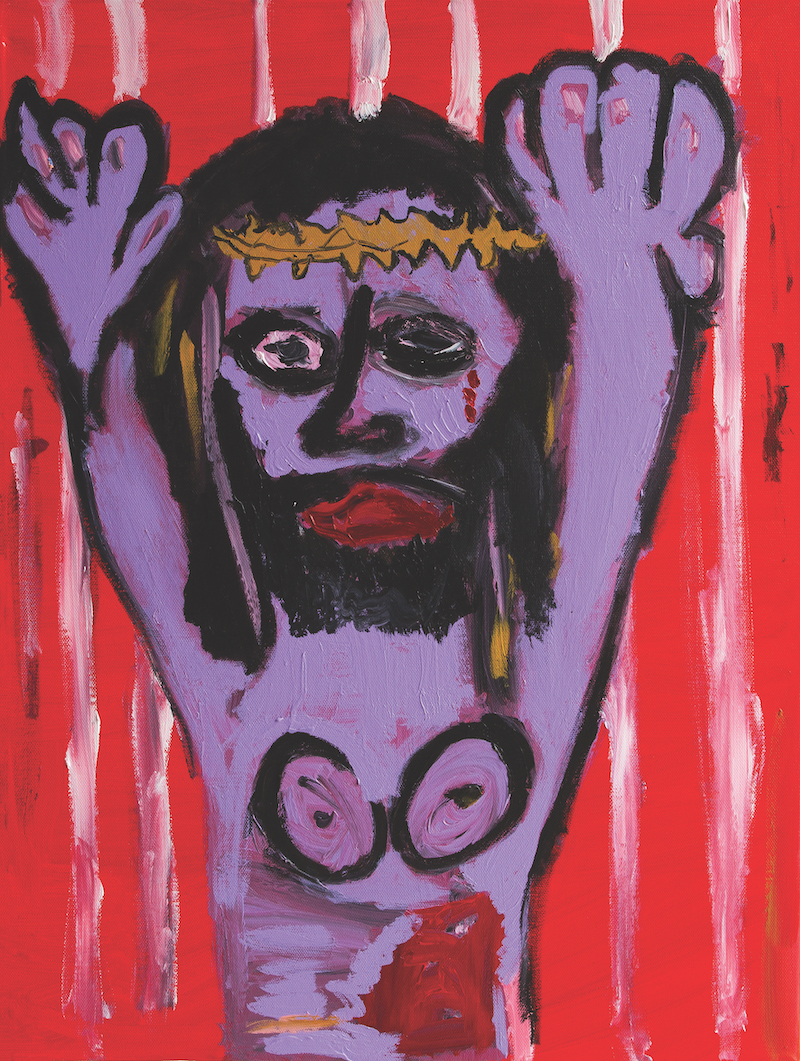 Cameron Leko Sollar, No one likes a  martyr. Acrylic on canvas, 45.4 x 60.5cm. Courtesy: the artist.
Amy Rose
Manager, Saint Cloche Gallery
Cameron withholds no potency with this compelling work. The intentionally bold use of rich bloody reds and vibrant violets express the very culmination of a fascinating and complex history of Christ: the martyr as both a religious icon and a speculative figure. Ideas around self-sacrifice, stigmata, and the boundaries pushed when fuelled by the promise of salvation and hope come to mind. The powerful blending of physical and spiritual realms with Cameron's explicit style suspends both the figure and the perspective of the viewer in an alluring and surreal space. A sort of twisted ecstasy is created by the potent and torturous stories Cameron conjures.
Art Edit Magazine
Ashleigh Jones
Independent Curator and Gallery Manager at Michael Reid, Sydney
Cameron's work is vibrantly rough-edged. Rather than a devotional piece, Cameron's work speaks of a cultural exploration into rituals, religion and the natural groupings we form as humans. Within such observations, vitality is observed which can be felt in the artists colour palette. Cameron's subject is painted naively, alluding to a painter in a state of play preceding inhibitions and proceeding confidence. I enjoy this painting's exuberant spirit, both in style and subject matter.
Art Edit Magazine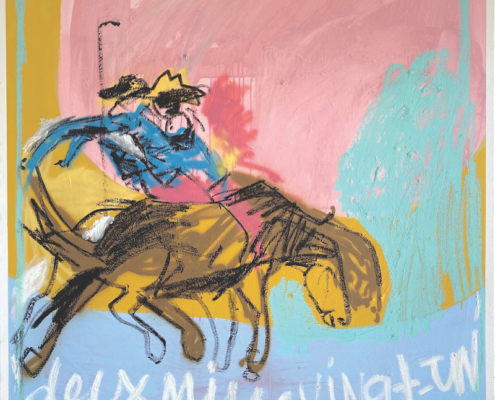 https://artedit.com.au/wp-content/uploads/2021/03/IMG_2392-copy-1.jpg
800
800
Maddy Matheson
https://artedit.com.au/wp-content/uploads/2021/11/AE30-web-logo-1.jpg
Maddy Matheson
2021-03-05 14:44:27
2021-03-05 14:44:27
Gallery Panel: Jacob Pedrana
https://artedit.com.au/wp-content/uploads/2021/03/Anni-Hagberg-Flux-4.-Porcelain-raku-steel-stain-fibreglass-and-glaze-56x35x44cm-�2500.-Photography-by-Janelle-Low-1.jpg
761
761
Maddy Matheson
https://artedit.com.au/wp-content/uploads/2021/11/AE30-web-logo-1.jpg
Maddy Matheson
2021-03-05 14:44:26
2021-03-05 14:44:26
Gallery Panel: Anni Hagberg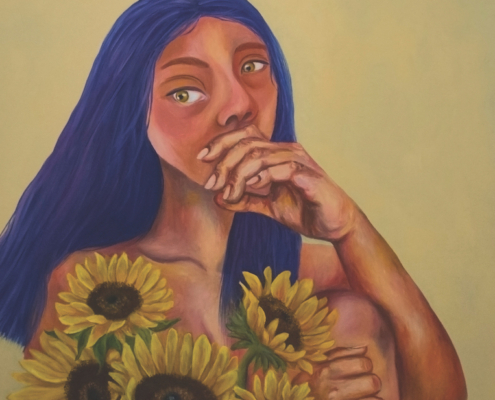 https://artedit.com.au/wp-content/uploads/2021/03/Phoebe-Kim-Ive-filled-me-up-with-sunflowers.-Oil-on-canvas-107-x-80cm-�2300.-Courtesy-the-artist-1.jpg
763
763
Maddy Matheson
https://artedit.com.au/wp-content/uploads/2021/11/AE30-web-logo-1.jpg
Maddy Matheson
2021-03-05 14:44:26
2021-03-05 14:44:26
Gallery Panel: Phoebe Kim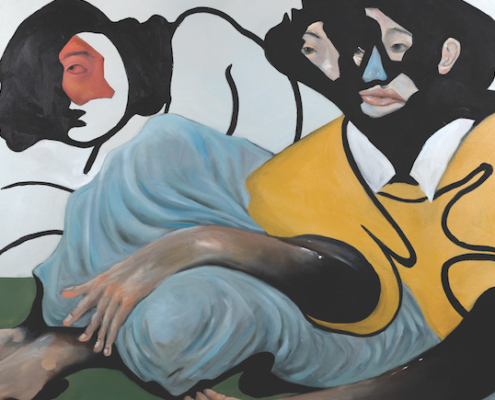 https://artedit.com.au/wp-content/uploads/2021/03/Future-projections-1-1.jpg
558
538
Maddy Matheson
https://artedit.com.au/wp-content/uploads/2021/11/AE30-web-logo-1.jpg
Maddy Matheson
2021-03-05 14:44:06
2021-03-05 14:44:06
Gallery Panel: Robbie Motion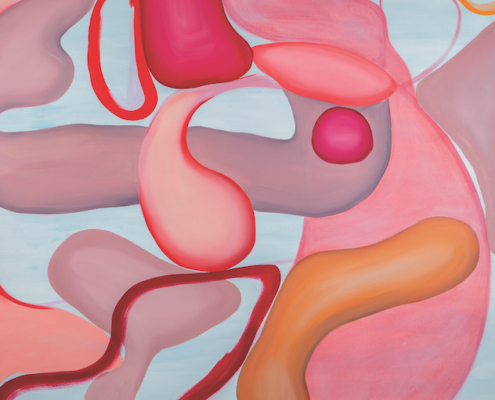 https://artedit.com.au/wp-content/uploads/2021/03/Isabella-Zammit-Untitled-3-2020.-Oil-on-canvas-72-x-84-inches-�2500.-Courtesy-the-artist-1.jpg
632
632
Maddy Matheson
https://artedit.com.au/wp-content/uploads/2021/11/AE30-web-logo-1.jpg
Maddy Matheson
2021-03-05 14:44:06
2021-03-05 14:44:06
Gallery Panel: Isabella Zammit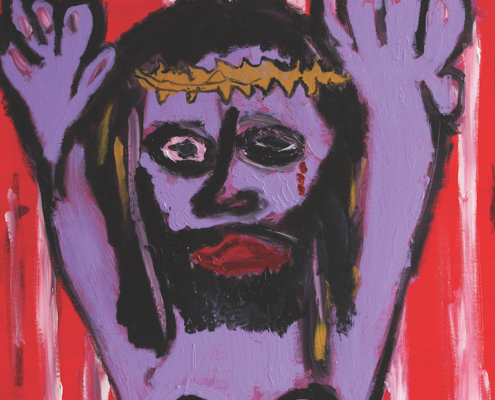 https://artedit.com.au/wp-content/uploads/2021/03/No-one-likes-a-Martyr-by-Cameron-Sollar-1.jpg
768
768
Maddy Matheson
https://artedit.com.au/wp-content/uploads/2021/11/AE30-web-logo-1.jpg
Maddy Matheson
2021-03-05 14:44:06
2021-03-05 14:44:06
Gallery Panel: Cameron Leko Sollar
https://artedit.com.au/wp-content/uploads/2021/02/The-Vanity-of-change-Acrylic-on-canvas-61x93cm-by-Cameron-Leko-Sollar-1600-bfc45563-scaled.jpg
1679
2560
Maddy Matheson
https://artedit.com.au/wp-content/uploads/2021/11/AE30-web-logo-1.jpg
Maddy Matheson
2021-03-01 11:31:55
2021-03-17 09:57:42
The vanity of change, painting by Cameron Leko Sollar
https://artedit.com.au/wp-content/uploads/2021/02/Wave-of-mutilation-Acrylic-on-canvas-45cmx60-cm-by-Cameron-Leko-Sollar-500-e6070aed-scaled.jpg
2560
1899
Maddy Matheson
https://artedit.com.au/wp-content/uploads/2021/11/AE30-web-logo-1.jpg
Maddy Matheson
2021-02-01 11:32:00
2021-03-17 09:57:07
Wave of mutilation, painting by Cameron Leko Sollar
https://artedit.com.au/wp-content/uploads/2021/02/How-the-stars-were-made-Acrylic-on-canvas-40cmx30cm-by-Cameron-Leko-Sollar-200-aab7051e.jpg
2157
1612
Maddy Matheson
https://artedit.com.au/wp-content/uploads/2021/11/AE30-web-logo-1.jpg
Maddy Matheson
2021-02-12 11:32:04
2021-03-17 09:56:33
How the stars were made, painting by Cameron Leko Sollar
https://artedit.com.au/wp-content/uploads/2021/02/Headhunter-Acrylic-and-spray-paint-on-canvas-60cmx60cm-By-Cameron-Sollar-500-be98407d-scaled.jpg
2556
2560
Maddy Matheson
https://artedit.com.au/wp-content/uploads/2021/11/AE30-web-logo-1.jpg
Maddy Matheson
2021-02-25 11:31:53
2021-03-17 09:58:09
Headhunters, painting by Cameron Leko Sollar
https://artedit.com.au/wp-content/uploads/2021/02/Sold-like-beasts-Acrylic-and-spray-paint-on-canvas-50cmx50cm-by-Cameron-Leko-Sollar-600-62aa1dd1.jpg
2442
2413
Maddy Matheson
https://artedit.com.au/wp-content/uploads/2021/11/AE30-web-logo-1.jpg
Maddy Matheson
2021-02-04 11:31:51
2021-03-17 09:59:23
Sold like Beasts, painting by Cameron Leko Sollar
https://artedit.com.au/wp-content/uploads/2021/02/Of-relative-concern-Acrylic-and-spray-paint-on-canvas-41x41cm-by-Cameron-Leko-Sollar-450-6bb69eb4.jpg
2482
2487
Maddy Matheson
https://artedit.com.au/wp-content/uploads/2021/11/AE30-web-logo-1.jpg
Maddy Matheson
2021-03-19 11:37:55
2021-05-27 12:31:34
Of Relative Concern, painting by Cameron Leko Sollar