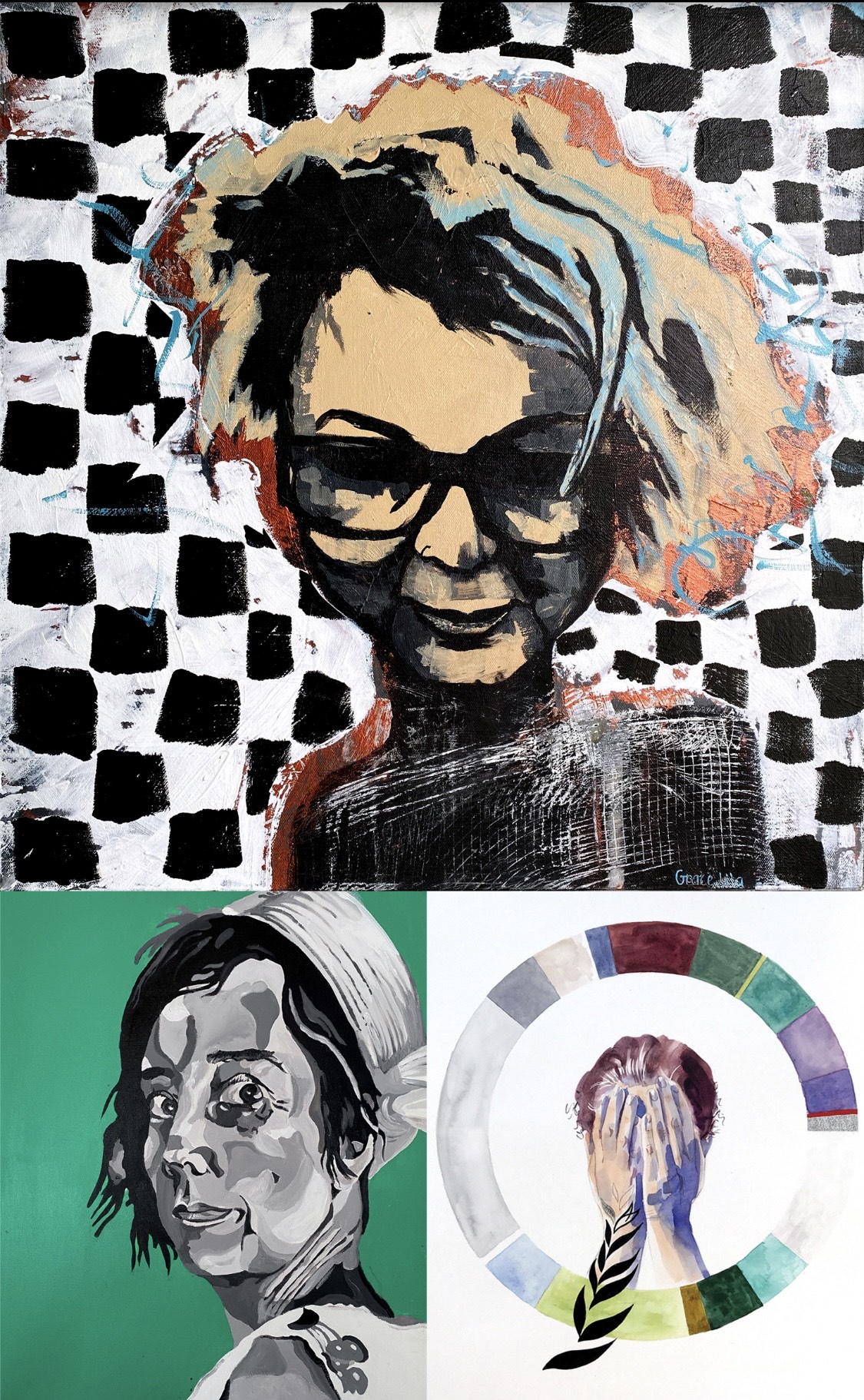 An exhibition of three sisters who are on a journey of self-discovery and self-reflection. This exhibition is an eclectic collection of works that sways from dark trauma to the lightness of natural beauty.
Grace, the oldest of the sisters, was raised in Mareeba by her loving adopted parents but currently resides in Brisbane. She is a full-time artist, with her works displayed internationally. Grace's style is spontaneous, expressive, and full of raw emotion.
Haeley, a qualified teacher currently living in Mareeba uses her teaching skills to make art accessible to everyone with her fun painting workshops. Haeley explores different styles and techniques in a bid to find her artistic style.
Karrissa, living in Cairns uses a methodical approach to her illustrations. As a graphic designer, Karrissa pushes herself to step away from digital mediums to be more expressive with her chosen medium of watercolours.
For the first time, these sisters have united in an exhibition with an aim to bond, reflect on their childhood and find themselves. We hope you enjoy Finding Myself.