Destination Art: Vernissage Art
ART EDIT SITS DOWN WITH TAMSIN AND STEVE BUIC, CO-DIRECTORS OF ONLINE ART SPACE VERNISSAGE ART TO DISCUSS NAVIGATING A DIGITAL GALLERY AND CURATING A COLLECTION THAT LASTS.
How long has Vernissage Art been running?
We are in our third year of running Vernissage Art. We spent two years running our High Street, Prahran gallery and adored our space and the customers that visited. In light of current global circumstances we moved to an online platform.
What is the ethos of the gallery?
We want to represent artists with powerful works and to showcase our own unique curation of artworks. We have a real drive to demonstrate that original, quality artworks can be accessible to the public without fear of intimidating spaces or gallerists as well as being within an affordable price bracket. We also offer several payment options to make this possible for everyone.
While we are completely online, every aspect of our business is highly controlled and curated to ensure the highest quality collection of artworks and provide a personal customer experience. We also offer a range of free services including digital placements to show how an artwork looks in a collector's home, free shipping Australia-wide, plus a 7-day money back guarantee so our customers can purchase online with confidence of how much we believe in the work. We also help our customers curate artworks for their home by keeping up to date with our artists and what they have in their studios and on the easel.
What types of artists do you represent/exhibit?
We represent Australian and international artists, showcasing only original, quality art. We offer an eclectic range of artworks to suit a variety of budgets and art styles through seeking out dynamic and exciting emerging artists as well as experienced artists with recognised profiles. We work closely with our artists to create an outstanding curation of only the best pieces where quality over quantity is paramount. We look for interesting, modern pieces and ensure they fit into both our collection and are representative of the talent and style of the artist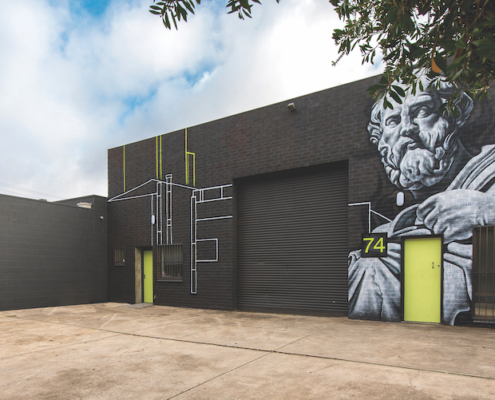 Bridging the gap between commercial art gallery and artist-run studio, Adelaide's Praxis ARTSPACE is a destination designed to impress. Tilly Alcott writes.
https://artedit.com.au/wp-content/uploads/2020/08/5_Praxis-Artspace-Studios-Building_Image_cropped-by-Rosina-Possingham.jpg
501
1000
Rose Leake
https://artedit.com.au/wp-content/uploads/2021/11/AE30-web-logo-1.jpg
Rose Leake
2020-08-26 13:31:19
2020-09-10 15:52:47
Destination Art: Praxis ARTSPACE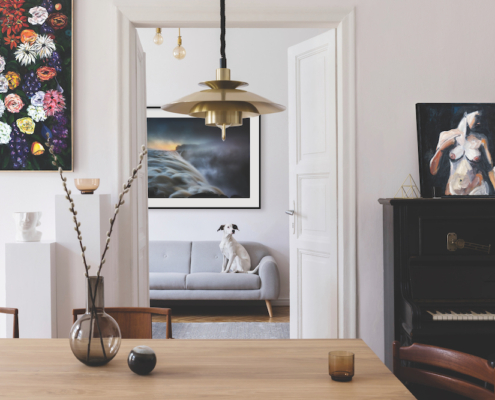 Art Edit sits down with Tamsin and Steve Buic, co-directors of online art space Vernissage Art to discuss navigating a digital gallery and curating a collection that lasts.
https://artedit.com.au/wp-content/uploads/2020/08/dog.MAIN-FullSize.jpg
667
1000
Rose Leake
https://artedit.com.au/wp-content/uploads/2021/11/AE30-web-logo-1.jpg
Rose Leake
2020-08-26 13:25:12
2020-08-26 13:25:12
Destination Art: Vernissage Art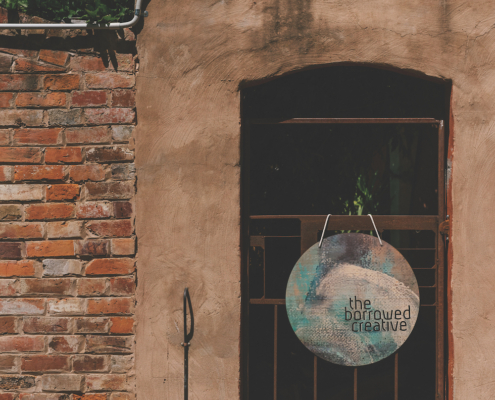 In an idyllic country town rich with history, The Borrowed Creative is a sanctuary reinvigorating the local art scene. Harley Watters writes.
https://artedit.com.au/wp-content/uploads/2020/08/The_Borrowed_Creative_2019-Georgie-James-Photography-2019_-54.jpg
1498
1000
Rose Leake
https://artedit.com.au/wp-content/uploads/2021/11/AE30-web-logo-1.jpg
Rose Leake
2020-08-26 13:19:11
2020-08-26 13:19:36
Destination Art: The Borrowed Creative