Destination Art: Praxis ARTSPACE
BRIDGING THE GAP BETWEEN COMMERCIAL ART GALLERY AND ARTIST-RUN STUDIO,
ADELAIDE'S PRAXIS ARTSPACE IS A DESTINATION DESIGNED TO IMPRESS. TILLY ALCOTT WRITES.
With a vision to create a buzzing hub of art practitioners alongside a contemporary art gallery, Patty Chehade created Praxis Artspace. Located in the up-and-coming suburb of Bowden in Adelaide's north, Praxis first opened to the public in August 2015 and has since been established as a go-to destination for contemporary art. "The concept was to create a contemporary exhibition space with adjacent studios where artists could experiment and make art alongside a professional gallery," says Patty.
As one of the largest independent art spaces in Adelaide, Praxis facilitates the relationship between the artist and the buyer. By locating artist studios adjacent to the gallery, Praxis nurtures a more personal connection between the public and art making process. From emerging to established, the space hosts a wide variety of artists working across all media, from drawing and painting through to immersive installations, facilitated by their audio-visual room.
The space itself is impressive. Located in a converted industrial warehouse boasting high ceilings and polished concrete floors, the space is a dream for curators, artists and visitors. On entrance, visitors are greeted by an immense six-metre-high mural by emerging artist Thomas Readett. Once inside the multiple exhibition spaces, changed monthly, visitors are free to explore a labyrinth of engaging art, both within a gallery and studio context. So, what's coming up at Praxis? "In the wake of The South Australian Living Artist's (SALA) Festival, which took place in August, the Adelaide art scene is buzzing with energy," says Patty. "We will show a major solo exhibition by Dan Withey, Stay Positive, which traverses a range of contemporary issues through the artist's signature bold colours and eccentric characters."
With all exhibitions available for viewing online, audiences from across Australia, and beyond, can engage with Adelaide's hottest art space.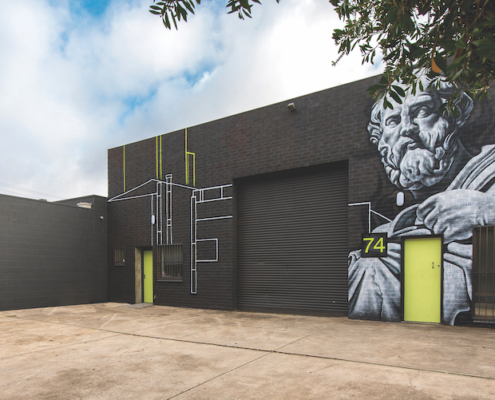 Bridging the gap between commercial art gallery and artist-run studio, Adelaide's Praxis ARTSPACE is a destination designed to impress. Tilly Alcott writes.
https://artedit.com.au/wp-content/uploads/2020/08/5_Praxis-Artspace-Studios-Building_Image_cropped-by-Rosina-Possingham.jpg
501
1000
Rose Leake
https://artedit.com.au/wp-content/uploads/2021/09/AE29-web-logo-copy.jpg
Rose Leake
2020-08-26 13:31:19
2020-09-10 15:52:47
Destination Art: Praxis ARTSPACE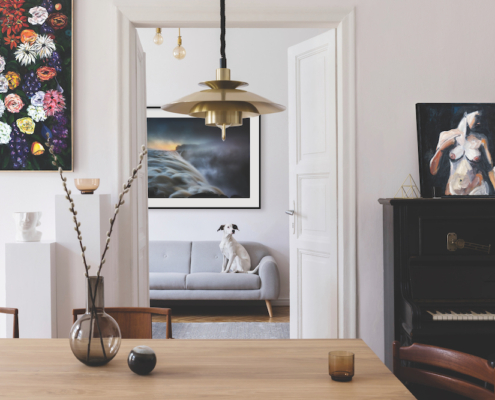 Art Edit sits down with Tamsin and Steve Buic, co-directors of online art space Vernissage Art to discuss navigating a digital gallery and curating a collection that lasts.
https://artedit.com.au/wp-content/uploads/2020/08/dog.MAIN-FullSize.jpg
667
1000
Rose Leake
https://artedit.com.au/wp-content/uploads/2021/09/AE29-web-logo-copy.jpg
Rose Leake
2020-08-26 13:25:12
2020-08-26 13:25:12
Destination Art: Vernissage Art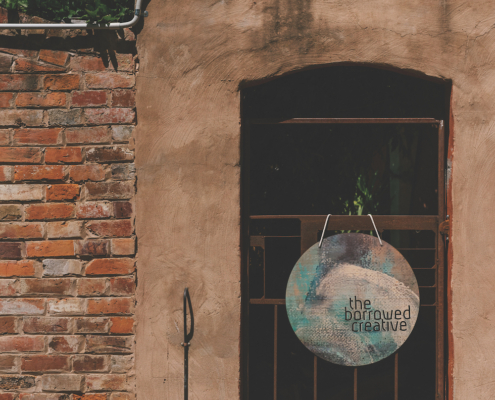 In an idyllic country town rich with history, The Borrowed Creative is a sanctuary reinvigorating the local art scene. Harley Watters writes.
https://artedit.com.au/wp-content/uploads/2020/08/The_Borrowed_Creative_2019-Georgie-James-Photography-2019_-54.jpg
1498
1000
Rose Leake
https://artedit.com.au/wp-content/uploads/2021/09/AE29-web-logo-copy.jpg
Rose Leake
2020-08-26 13:19:11
2020-08-26 13:19:36
Destination Art: The Borrowed Creative