Design Council: Sydelle Mullen
 Art Edit's design experts share their tips on how to style these pieces in your home.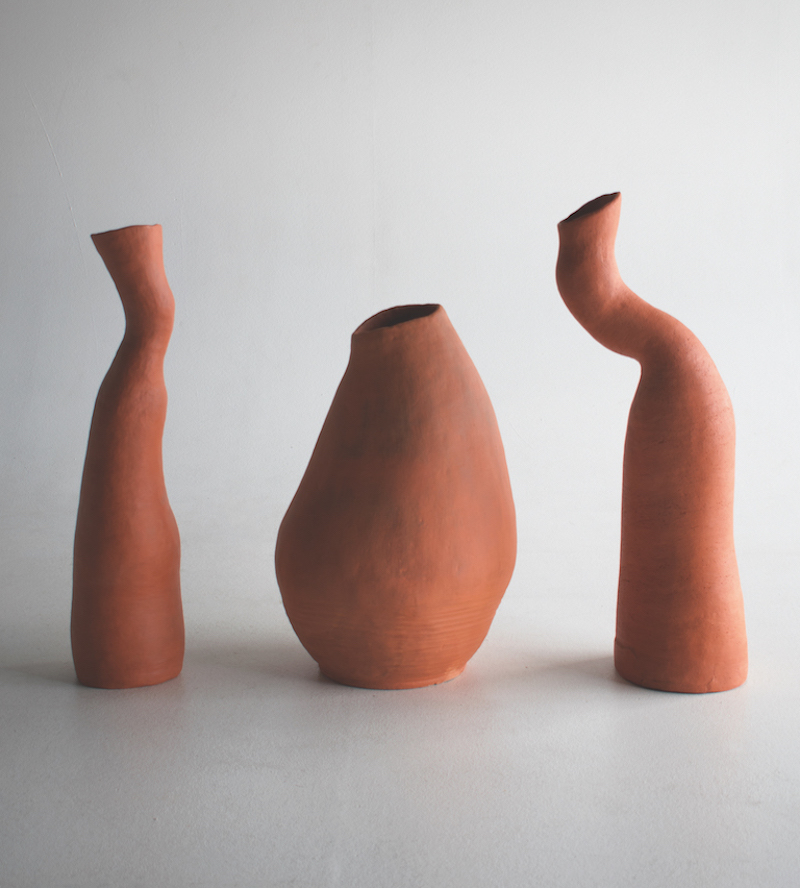 Sydelle Mullen, Mother, Maiden and the Crone. Terracotta. Mother: 70 × 40cm, Maiden: 83 × 20cm, Crone: 91 × 30cm. Courtesy: the artist.
Julia Green
Founder, Greenhouse Interiors
I am drawn to the physical presence of these terracotta pieces, with their thoughtful curves and earthy formation speaking to a sense of beauty depicted in the natural world. The feminine form of this trio of works brings texture and aesthetic appeal, and I love that their influences will surely stimulate conversation. I imagine this set taking a prominent display position in a neutral and minimalist interior, where their texture and tone can command attention.
Art Edit Magazine
Brett Mickan
Brett Mickan Interior Design, Sydney
Sydelle's refined palette and beautiful organic forms effortlessly illustrate Mother, Maiden and Crone. As current interiors favour the natural and organic, these sculptures would feel at home in many interior schemes. I would place them in a contrasting scheme to show them to their best effect. In a large contemporary home, where the architecture is quite boxy and has many hard finishes, placed in the living room with views to the water. Polished concrete floors, a large modular sofa with tight upholstery; box shaped resin side tables and a custom wool, silk and hemp rug in muted earth tones for a connection to the organic. I would keep the room minimal and with little ornamentation, like the works themselves.
Art Edit Magazine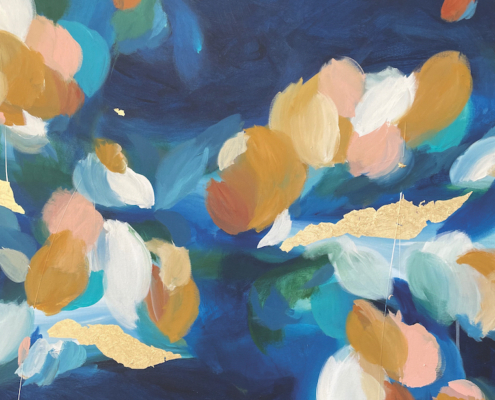 https://artedit.com.au/wp-content/uploads/2021/03/Marnie-McKnight-FRAGMENTED-BOUQUET-acrylic-and-gold-leaf-on-canvas-90cm-x-120cm-1650.-Courtesy-the-artist-1.jpg
760
760
Maddy Matheson
https://artedit.com.au/wp-content/uploads/2021/09/AE29-web-logo-copy.jpg
Maddy Matheson
2021-03-05 14:44:29
2021-03-05 14:44:29
Design Council: Marnie McKnight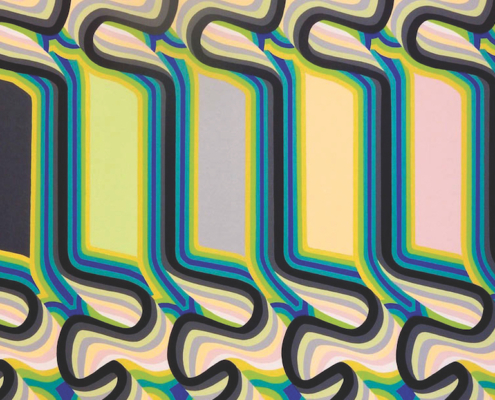 https://artedit.com.au/wp-content/uploads/2021/03/b1.-Nadège-Lamy-Butterfly-Effect-1-synthetic-polymer-on-cradled-birch-88cm-x-68cm-�2800.-Courtesy-of-the-artist-1.jpg
769
769
Maddy Matheson
https://artedit.com.au/wp-content/uploads/2021/09/AE29-web-logo-copy.jpg
Maddy Matheson
2021-03-05 14:44:29
2021-03-05 14:44:29
Design Council: Nadège Lamy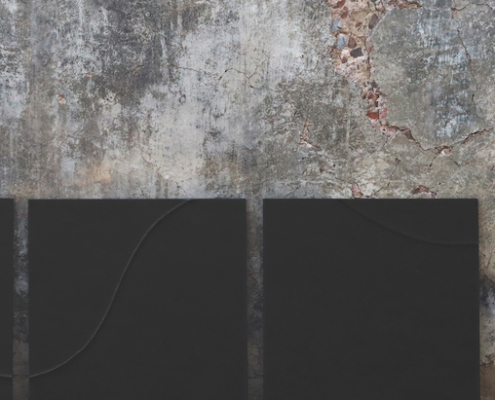 https://artedit.com.au/wp-content/uploads/2021/03/M-Cardone-Undulte-2-1.jpg
508
508
Maddy Matheson
https://artedit.com.au/wp-content/uploads/2021/09/AE29-web-logo-copy.jpg
Maddy Matheson
2021-03-05 14:44:29
2021-03-05 14:44:29
Design Council: Madeline Cardone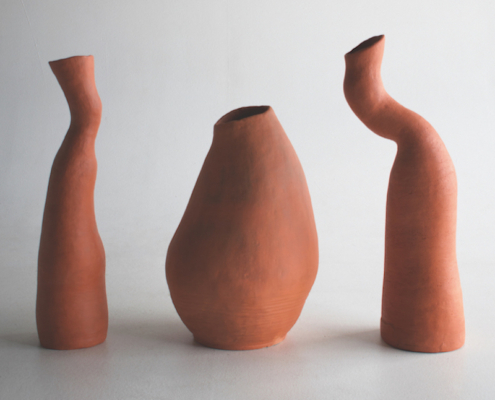 https://artedit.com.au/wp-content/uploads/2021/03/MMCallp-2.jpg
800
800
Maddy Matheson
https://artedit.com.au/wp-content/uploads/2021/09/AE29-web-logo-copy.jpg
Maddy Matheson
2021-03-05 14:44:28
2021-03-05 14:44:28
Design Council: Sydelle Mullen
https://artedit.com.au/wp-content/uploads/2021/03/20210315_092507-d643bef2-scaled.jpg
2560
1822
Maddy Matheson
https://artedit.com.au/wp-content/uploads/2021/09/AE29-web-logo-copy.jpg
Maddy Matheson
2021-03-14 16:53:48
2021-03-18 17:06:33
Lines of time, ceramic by Sydelle Mullen
https://artedit.com.au/wp-content/uploads/2021/03/20210315_093636-dc4cb5f5-scaled.jpg
2560
1453
Maddy Matheson
https://artedit.com.au/wp-content/uploads/2021/09/AE29-web-logo-copy.jpg
Maddy Matheson
2021-03-17 16:53:46
2021-03-18 17:02:55
Presence, ceramic by Sydelle Mullen