Design Council: Melissa Spratt
ART EDIT'S PANEL OF DESIGN EXPERTS ARE BURSTING WITH IDEAS ABOUT HOW TO HANG AND STYLE THIS ARTWORK IN YOUR HOME.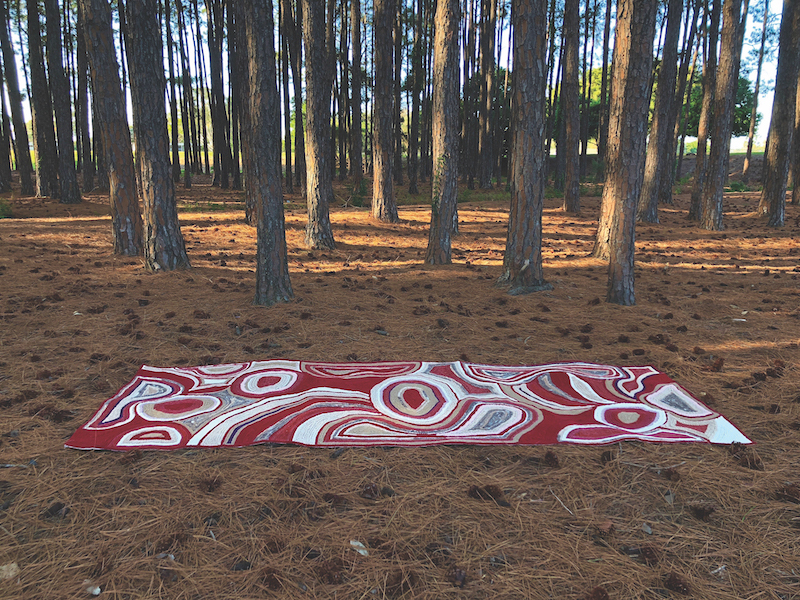 Comfort. Finger-knitted yarn on water resistant backing, 300 x 129cm.
BRETT MICKAN
Brett Mickan Interior Design, Sydney
Through her intricate finger-knitted artwork, Melissa Spratt has created a sculptural piece that demands to be noticed. This bold graphic work would be ideal for an entrance hall in a large contemporary home where it would guide you from the entry into the home. The interior should be refined and luxurious to allow the work to take centre stage. White walls, sandblasted large-format granite floors and ceiling-high glass doors and windows with bronze coloured mullions. Then hang a few luxurious bronze or stone pendants lights to finish the look.
Art Edit Magazine
SUZANNE GORMAN
Studio Gorman Interior Design, Sydney
If hung on generous bare walls in a gallery-like home, this hand-knitted piece could quite easily overwhelm a space, not only with its size but also its bold colour and geometric forms. Instead it best belongs in a substantial home, with a rabbit warren of rooms full of art and objects, layered with antiques. In a parlour, where the decorative style is maximalism and olive walls are painted with a slight sheen, this work would hero. The beauty of the scene would be discovering the curvaceous layers of colour and delicate stitching.
Art Edit Magazine
BRENDAN WONG
Brendan Wong Design, Sydney
The technique of finger knitted yarn brings a heavily textured result that is fascinating on closer inspection. This bold, contemporary work would be great hung in a double height foyer of a grand home. With space around it and the opportunity to view it from different levels, the dynamic forms could be truly appreciated. The artist is known for her works as a reflection of self and this is work of grand proportions is a stunning example.
Art Edit Magazine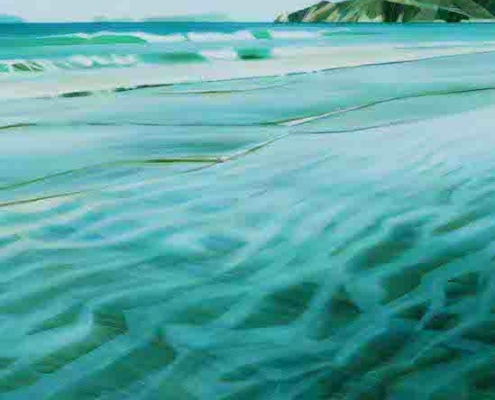 https://artedit.com.au/wp-content/uploads/2021/09/Ripple-Effect-copy.jpg
549
549
Maddy Matheson
https://artedit.com.au/wp-content/uploads/2021/09/AE29-web-logo-copy.jpg
Maddy Matheson
2021-09-06 16:31:00
2021-09-06 16:33:09
Design Council: Michelle McIver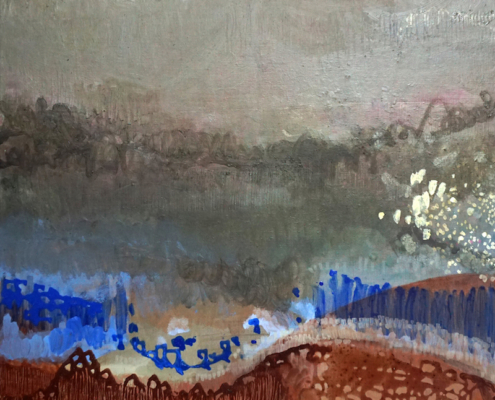 https://artedit.com.au/wp-content/uploads/2021/09/Scape_JK_.jpg
1075
800
Maddy Matheson
https://artedit.com.au/wp-content/uploads/2021/09/AE29-web-logo-copy.jpg
Maddy Matheson
2021-09-06 15:54:40
2021-09-06 15:55:28
Design Council: Julia Stoneham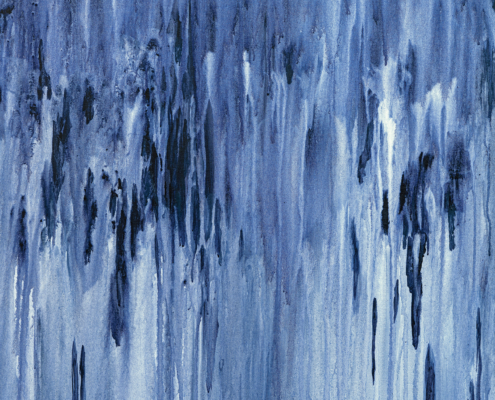 https://artedit.com.au/wp-content/uploads/2021/09/Just-Be-I-Dipytych-Larissa-Nguyen.jpg
2428
2428
Maddy Matheson
https://artedit.com.au/wp-content/uploads/2021/09/AE29-web-logo-copy.jpg
Maddy Matheson
2021-09-06 15:43:08
2021-09-06 15:56:07
Design Council: Larissa Nguyen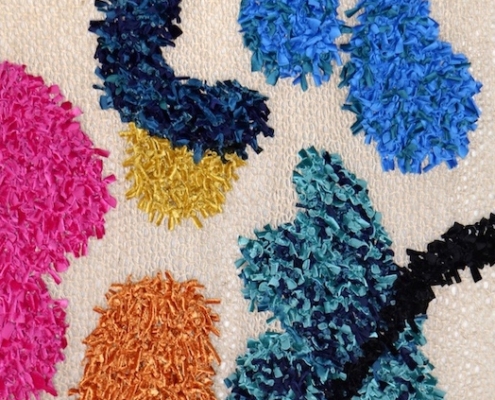 https://artedit.com.au/wp-content/uploads/2021/09/image0-copy-1.jpeg
524
524
Maddy Matheson
https://artedit.com.au/wp-content/uploads/2021/09/AE29-web-logo-copy.jpg
Maddy Matheson
2021-09-06 15:05:29
2021-09-06 16:21:59
Design Council: Mandy Chapman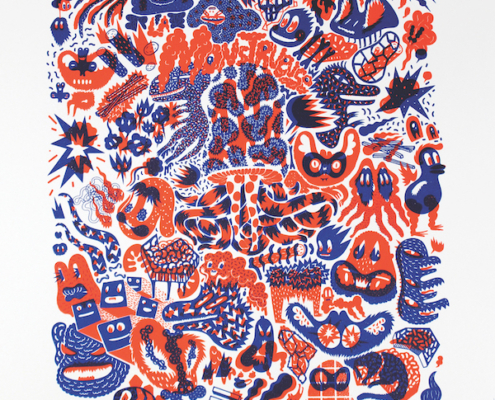 https://artedit.com.au/wp-content/uploads/2020/03/Kartini_Thomas-La_Monstrueuse.jpg
1056
800
Rose Leake
https://artedit.com.au/wp-content/uploads/2021/09/AE29-web-logo-copy.jpg
Rose Leake
2020-03-19 16:12:58
2020-03-19 16:12:58
Design Council: Kartini Thomas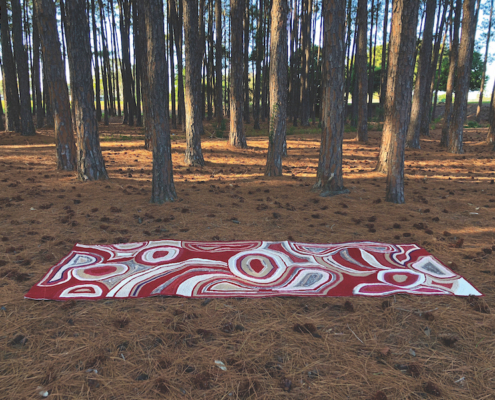 https://artedit.com.au/wp-content/uploads/2020/03/MSPRATT-Comfort.-Finger-Knitted-yarn-on-water-resisent-backing.-300x129cm-AU�4300.jpg
600
800
Rose Leake
https://artedit.com.au/wp-content/uploads/2021/09/AE29-web-logo-copy.jpg
Rose Leake
2020-03-19 16:05:27
2020-03-19 16:05:27
Design Council: Melissa Spratt