Design Council: Matt Henderson
ART EDIT'S PANEL OF DESIGN EXPERTS ARE BURSTING WITH IDEAS ABOUT HOW TO HANG AND STYLE THIS ARTWORK IN YOUR HOME.
BRETT MICKAN
Brett Mickan Interior Design, Sydney
This work immediately adds street cred to an interior with its graffiti-esque bold graphic forms. I would love to see it hung in a large entrance lobby of a contemporary home. White walls to give it the prominence of a gallery, with large format basalt floors in a natural matt finish. Black steel industrial windows and doors, a sculptural mid-century upholstered chair and a refined pendant in black from Ross Gardam.
Art Edit Magazine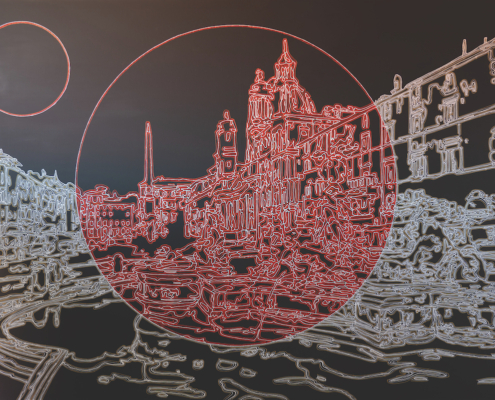 https://artedit.com.au/wp-content/uploads/2020/08/Sebnem-Gencer.jpg
799
1000
Rose Leake
https://artedit.com.au/wp-content/uploads/2020/11/Logo-Aqua.jpg
Rose Leake
2020-08-26 13:08:35
2020-08-26 13:08:35
Design Council: Sebnem Gencer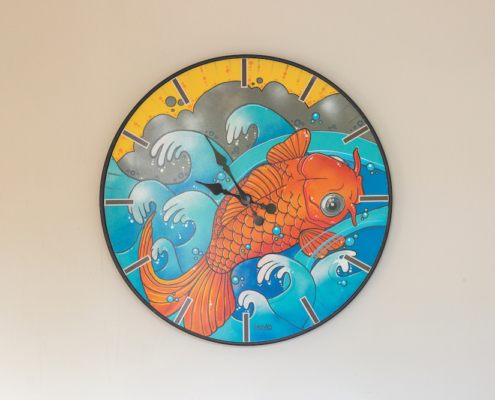 https://artedit.com.au/wp-content/uploads/2020/08/Lucky-Jumping-Fish.jpg
667
1000
Rose Leake
https://artedit.com.au/wp-content/uploads/2020/11/Logo-Aqua.jpg
Rose Leake
2020-08-26 13:04:00
2020-08-26 13:04:00
Design Council: Matt Henderson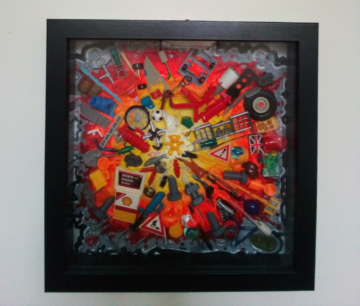 https://artedit.com.au/wp-content/uploads/2020/07/NL1-e1594772634613.jpg
680
800
Matt
https://artedit.com.au/wp-content/uploads/2020/11/Logo-Aqua.jpg
Matt
2020-07-15 10:26:22
2020-08-26 21:20:57
Ce n'est pas Lego
https://artedit.com.au/wp-content/uploads/2020/06/Pretty-Girl.jpg
1500
1500
Matt
https://artedit.com.au/wp-content/uploads/2020/11/Logo-Aqua.jpg
Matt
2020-06-17 14:33:03
2020-06-17 14:33:04
Pretty Girl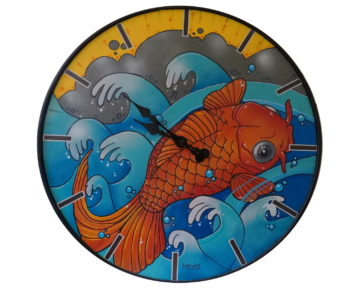 https://artedit.com.au/wp-content/uploads/2020/06/Lucky-Jumping-Fish-1.jpg
1250
1500
Matt
https://artedit.com.au/wp-content/uploads/2020/11/Logo-Aqua.jpg
Matt
2020-06-16 13:41:22
2020-06-17 10:02:08
Lucky Jumping Fish Clock
https://artedit.com.au/wp-content/uploads/2020/06/Graffiti-Clock.jpg
1494
1500
Matt
https://artedit.com.au/wp-content/uploads/2020/11/Logo-Aqua.jpg
Matt
2020-04-16 13:41:32
2020-06-17 12:09:54
Graffiti Clock