Design Council: Mandy Chapman
 Art Edit's design experts offer their tips on styling these pieces in your home.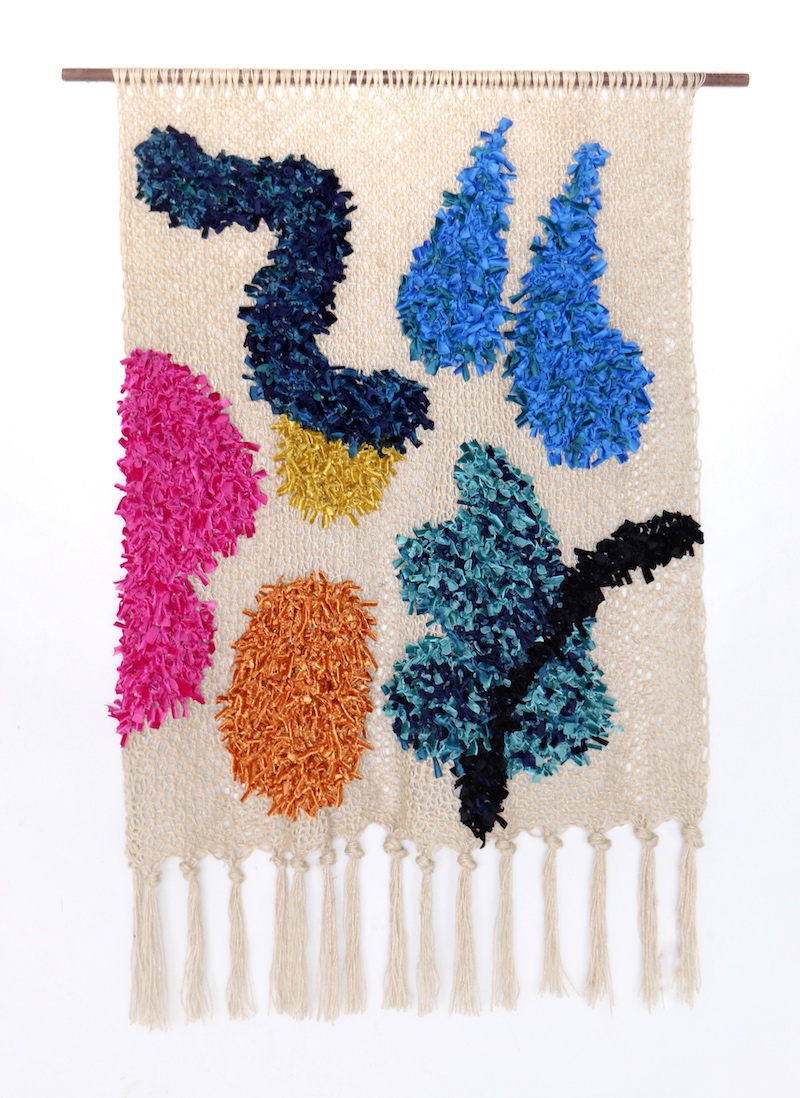 Mandy Chapman, Spritz New Life. Jute with velvet ties, 120 x 150cm. Courtesy: the artist.
Suzanne Gorman
Director, Studio Gorman Interior Design, Sydney
In a playful and relaxed room, Mandy Chapman's piece will feel totally at home. I'm picturing a cosy, bright living room, painted with warm white walls. There is wall of glass framed in black steel looking onto a lush plantfilled courtyard. Inside, a white linen L-shaped sofa is sink-in comfy and fills the space. Tossed across the sofa are a mix of eclectic patterned cushions in jewel colours. The room is filled
with the heady scent of sweet peas, that sit, unarranged, in a slightly tilting home-made coil-pottery vase.
Art Edit Magazine
Julia Green
Founder, Greenhouse Interiors, Geelong
The nostalgic character of this piece is the perfect complement to its bold use of colour and playful composition. This fabulous wall hanging blends the detailed
techniques of traditional art forms with bold, modern influences, creating a sense of irrefutable fun. The large-scale piece would work incredibly well in a colour-filled room, where I imagine it dictating an overall happy and uplifting ambience.
Art Edit Magazine
Natalie Parke
Interior Designer, Dessein Parke, Auckland
Taking inspiration from the current trend of using tapestries as headboards, this substantial and beautifully textured piece would sit well behind a bed. Pared with similarly organic sheets and pillows in muted low key tones it would add some pops of colour and a twist of drama to an otherwise relaxed space.
Art Edit Magazine
Artworks for sale by Mandy Chapman
More Design Council features from issue #29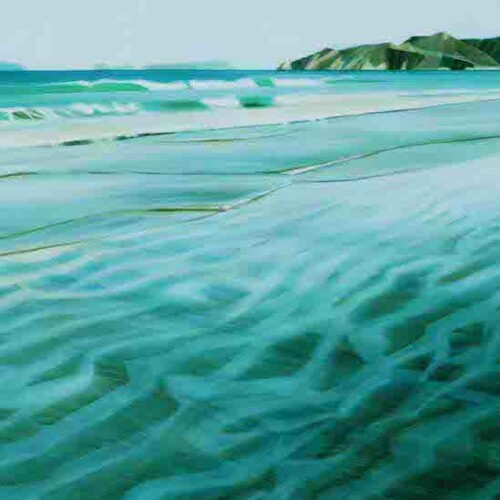 https://artedit.com.au/wp-content/uploads/2021/09/Ripple-Effect-copy.jpg
549
549
Maddy Matheson
https://artedit.com.au/wp-content/uploads/2021/09/AE29-web-logo-copy.jpg
Maddy Matheson
2021-09-06 16:31:00
2021-09-06 16:33:09
Design Council: Michelle McIver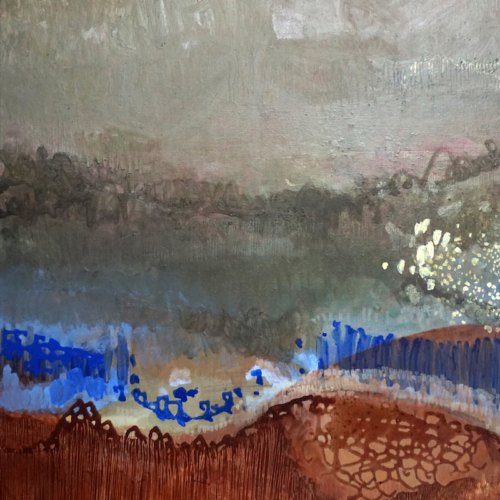 https://artedit.com.au/wp-content/uploads/2021/09/Scape_JK_.jpg
1075
800
Maddy Matheson
https://artedit.com.au/wp-content/uploads/2021/09/AE29-web-logo-copy.jpg
Maddy Matheson
2021-09-06 15:54:40
2021-09-06 15:55:28
Design Council: Julia Stoneham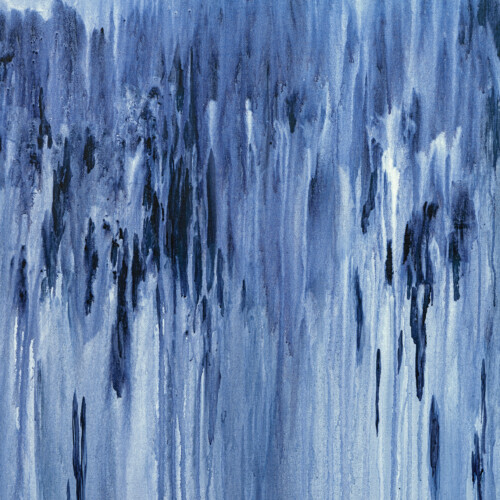 https://artedit.com.au/wp-content/uploads/2021/09/Just-Be-I-Dipytych-Larissa-Nguyen.jpg
2428
2428
Maddy Matheson
https://artedit.com.au/wp-content/uploads/2021/09/AE29-web-logo-copy.jpg
Maddy Matheson
2021-09-06 15:43:08
2021-09-06 15:56:07
Design Council: Larissa Nguyen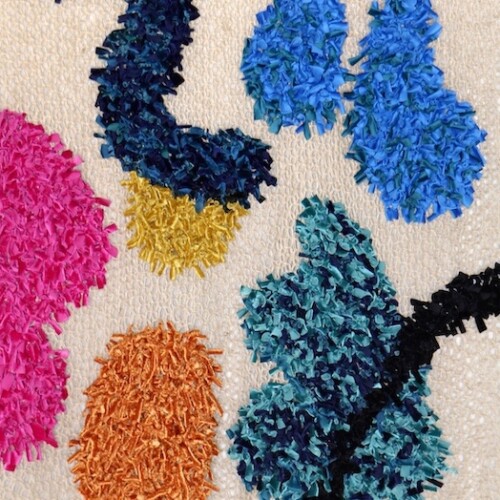 https://artedit.com.au/wp-content/uploads/2021/09/image0-copy-1.jpeg
524
524
Maddy Matheson
https://artedit.com.au/wp-content/uploads/2021/09/AE29-web-logo-copy.jpg
Maddy Matheson
2021-09-06 15:05:29
2021-09-06 16:21:59
Design Council: Mandy Chapman