Design Council: Madeline Cardone
 Art Edit's design experts share their tips on how to style these pieces in your home.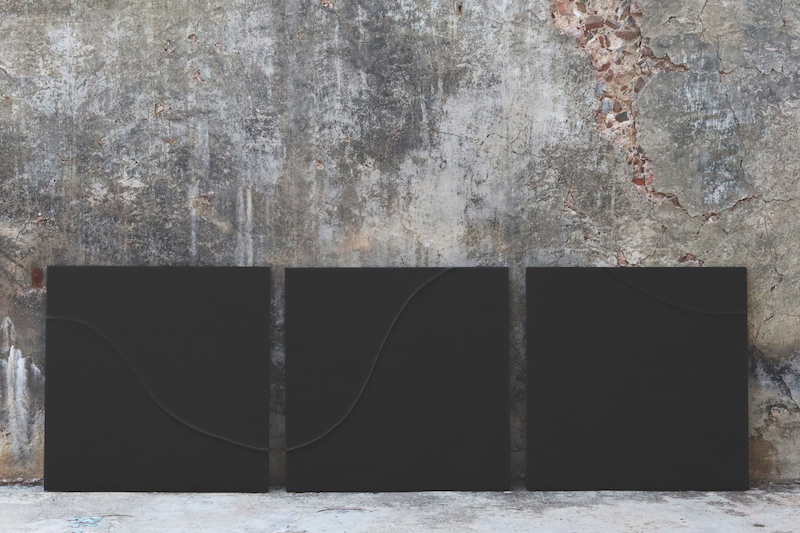 Madeline Cardone, Undulate, 2017. Kiln formed glass, 44 x 44 x 1cm each. Courtesy: the artist.
Julia Green
Founder, Greenhouse Interiors
I am captivated by the many ways that art can interact with its surrounds. I can just imagine how these kiln-formed glass pieces transform with the changing light throughout the day, creating an interplay beyond its own boundaries. I picture these works complementing a sleek, modern interior, while equally they would provide an interesting juxtaposition in a more traditional setting. A neutral palette would allow the changing forms of the textural glass to take centre stage.
Art Edit Magazine
Brett Mickan
Brett Mickan Interior Design, Sydney
I feel a certain sense of calm viewing the refined architectural rhythm of these beautiful glass pieces. Given the medium, they would be best viewed in a space with ample light. I would love to see them hanging in a long hallway that adjoins an atrium where one wall is completely glass with views to a garden. This would give the work space to breathe with the strong light offering a sense of tension and shadow. White walls for a gallery look and the flooring in a honed granite, laid in a palladium design. Simple recessed wall washers plastered into the ceiling would allow for night viewing. Looking out to the garden, illustrating the juxtaposition between man-made and the natural world.
Art Edit Magazine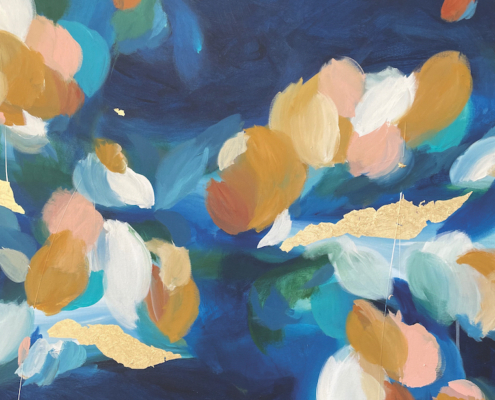 https://artedit.com.au/wp-content/uploads/2021/03/Marnie-McKnight-FRAGMENTED-BOUQUET-acrylic-and-gold-leaf-on-canvas-90cm-x-120cm-1650.-Courtesy-the-artist-1.jpg
760
760
Maddy Matheson
https://artedit.com.au/wp-content/uploads/2021/11/AE30-web-logo-1.jpg
Maddy Matheson
2021-03-05 14:44:29
2021-03-05 14:44:29
Design Council: Marnie McKnight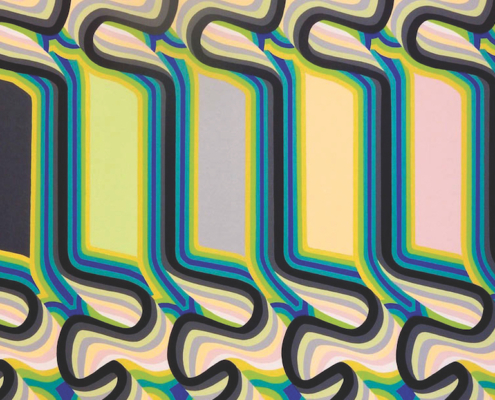 https://artedit.com.au/wp-content/uploads/2021/03/b1.-Nadège-Lamy-Butterfly-Effect-1-synthetic-polymer-on-cradled-birch-88cm-x-68cm-�2800.-Courtesy-of-the-artist-1.jpg
769
769
Maddy Matheson
https://artedit.com.au/wp-content/uploads/2021/11/AE30-web-logo-1.jpg
Maddy Matheson
2021-03-05 14:44:29
2021-03-05 14:44:29
Design Council: Nadège Lamy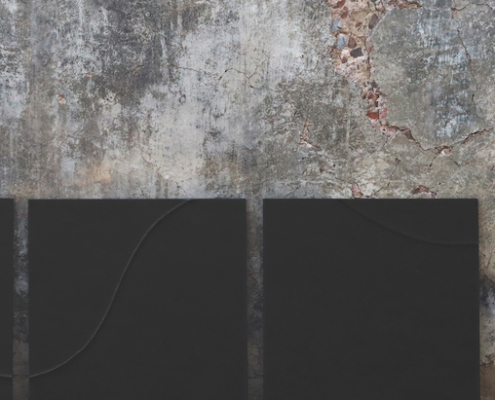 https://artedit.com.au/wp-content/uploads/2021/03/M-Cardone-Undulte-2-1.jpg
508
508
Maddy Matheson
https://artedit.com.au/wp-content/uploads/2021/11/AE30-web-logo-1.jpg
Maddy Matheson
2021-03-05 14:44:29
2021-03-05 14:44:29
Design Council: Madeline Cardone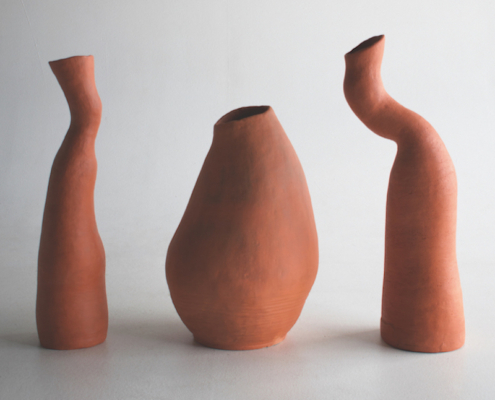 https://artedit.com.au/wp-content/uploads/2021/03/MMCallp-2.jpg
800
800
Maddy Matheson
https://artedit.com.au/wp-content/uploads/2021/11/AE30-web-logo-1.jpg
Maddy Matheson
2021-03-05 14:44:28
2021-03-05 14:44:28
Design Council: Sydelle Mullen
https://artedit.com.au/wp-content/uploads/2021/02/Minutes-From-an-Infinite-Paradise-painting-by-Nadege-Lamy-80337c9c.jpg
1232
637
Maddy Matheson
https://artedit.com.au/wp-content/uploads/2021/11/AE30-web-logo-1.jpg
Maddy Matheson
2021-03-01 15:55:53
2021-03-11 16:18:13
Minutes From an Infinite Paradise, painting by Nadège Lamy
https://artedit.com.au/wp-content/uploads/2021/02/Matisse-Paging-Gascoigne-painting-by-Nadege-Lamy-5ed700f8.jpg
960
818
Maddy Matheson
https://artedit.com.au/wp-content/uploads/2021/11/AE30-web-logo-1.jpg
Maddy Matheson
2021-03-12 10:05:43
2021-03-12 10:09:06
Matisse Paging Gascoigne, painting by Nadège Lamy
https://artedit.com.au/wp-content/uploads/2021/02/In-The-Beat-of-The-Heart-painting-by-Nadege-Lamy-095de577.jpg
1224
642
Maddy Matheson
https://artedit.com.au/wp-content/uploads/2021/11/AE30-web-logo-1.jpg
Maddy Matheson
2021-02-27 15:55:56
2021-03-11 16:21:24
In The Beat of The Heart, painting by Nadège Lamy
https://artedit.com.au/wp-content/uploads/2021/02/State-Space-painting-by-Nadege-Lamy-8fad5fe8.jpg
671
666
Maddy Matheson
https://artedit.com.au/wp-content/uploads/2021/11/AE30-web-logo-1.jpg
Maddy Matheson
2021-03-03 15:55:50
2021-03-11 16:15:19
State Space, painting by Nadège Lamy