Design Council: Larissa Nguyen
 Art Edit's design experts offer their tips on styling these pieces in your home.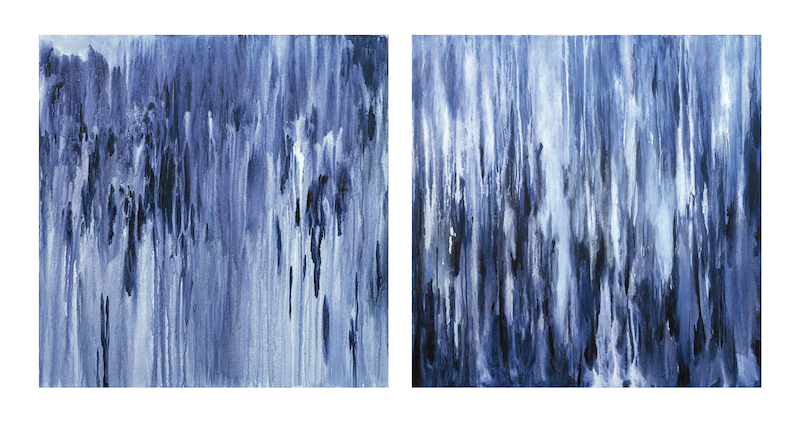 Larissa Nguyen, Just Be. Acrylic on canvas, diptych, 100 x 200 x 3cm. Courtesy: the artist.
Brendan Wong
Interior Designer, Brendan Wong Design, Sydney
This diptych is reminiscent of a waterfall with its cascading verticals in
various tones of blue. It's got movement and variation that encourage the viewers eye to move across the canvas. I imagine these framed in black timber, hung above a velvet lounge sofa in a reading room with an all monochromatic scheme other than a high gloss blue ceiling. I'd complete the room with an ornate pendant suspended above.
Art Edit Magazine
Natalie Parke
Interior Designer, Dessein Parke, Auckland
Larissa Nguyen's piece would look striking if juxtaposed against a traditional setting, maybe in a formal lounge over an ornate fireplace or in a room with a mix of period and contemporary furniture and objects. Conversely, it would also work in a fairly minimalist space against white walls or concrete.
Art Edit Magazine
Julia Green
Founder, Greenhouse Interiors, Geelong
The sophisticated composition of this piece offers a beautiful balance to the calming feeling it evokes, and I am particularly drawn to the sense of connection that the diptych format creates. The adjoining pieces share a common indigo-hued palette, yet offer differences in perspective. I visualise it taking a prominent position in a neutral interior, where the subtleties of tone and texture command attention.
Art Edit Magazine
Artworks for sale by Larissa Nguyen
More Design Council features from issue #29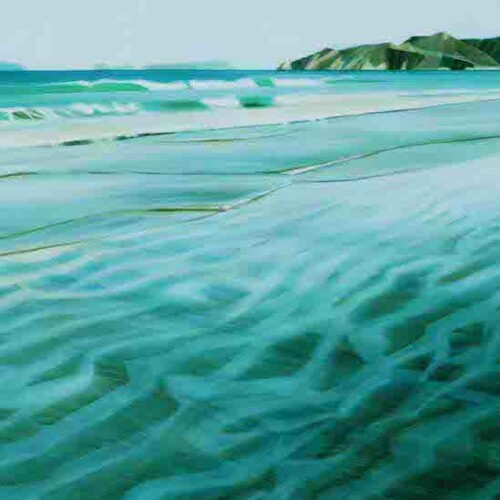 https://artedit.com.au/wp-content/uploads/2021/09/Ripple-Effect-copy.jpg
549
549
Maddy Matheson
https://artedit.com.au/wp-content/uploads/2021/09/AE29-web-logo-copy.jpg
Maddy Matheson
2021-09-06 16:31:00
2021-09-06 16:33:09
Design Council: Michelle McIver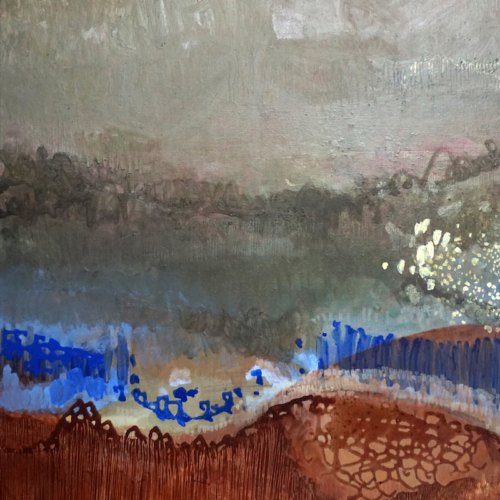 https://artedit.com.au/wp-content/uploads/2021/09/Scape_JK_.jpg
1075
800
Maddy Matheson
https://artedit.com.au/wp-content/uploads/2021/09/AE29-web-logo-copy.jpg
Maddy Matheson
2021-09-06 15:54:40
2021-09-06 15:55:28
Design Council: Julia Stoneham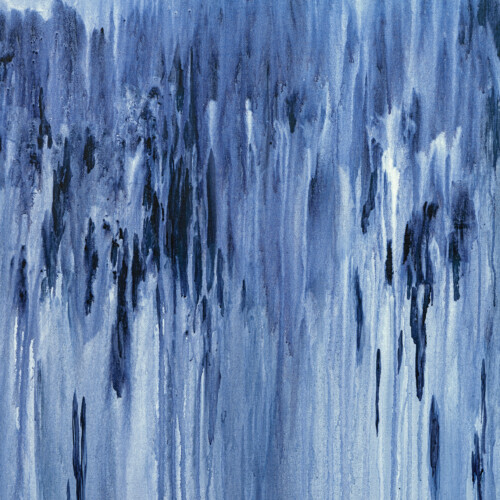 https://artedit.com.au/wp-content/uploads/2021/09/Just-Be-I-Dipytych-Larissa-Nguyen.jpg
2428
2428
Maddy Matheson
https://artedit.com.au/wp-content/uploads/2021/09/AE29-web-logo-copy.jpg
Maddy Matheson
2021-09-06 15:43:08
2021-09-06 15:56:07
Design Council: Larissa Nguyen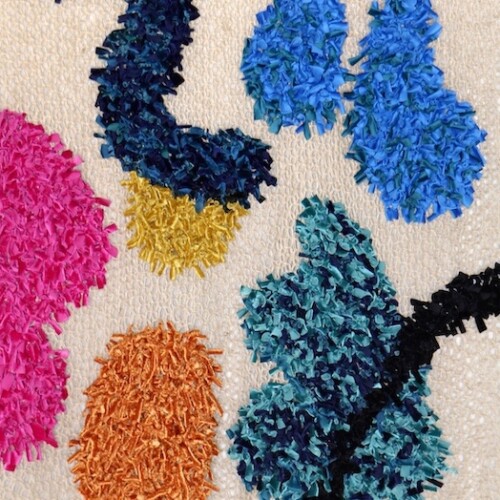 https://artedit.com.au/wp-content/uploads/2021/09/image0-copy-1.jpeg
524
524
Maddy Matheson
https://artedit.com.au/wp-content/uploads/2021/09/AE29-web-logo-copy.jpg
Maddy Matheson
2021-09-06 15:05:29
2021-09-06 16:21:59
Design Council: Mandy Chapman