Design Council: Franky Howell
ART EDIT'S DESIGN EXPERTS SHARE THEIR TIPS ON HOW TO STYLE THESE PIECES IN YOUR HOME.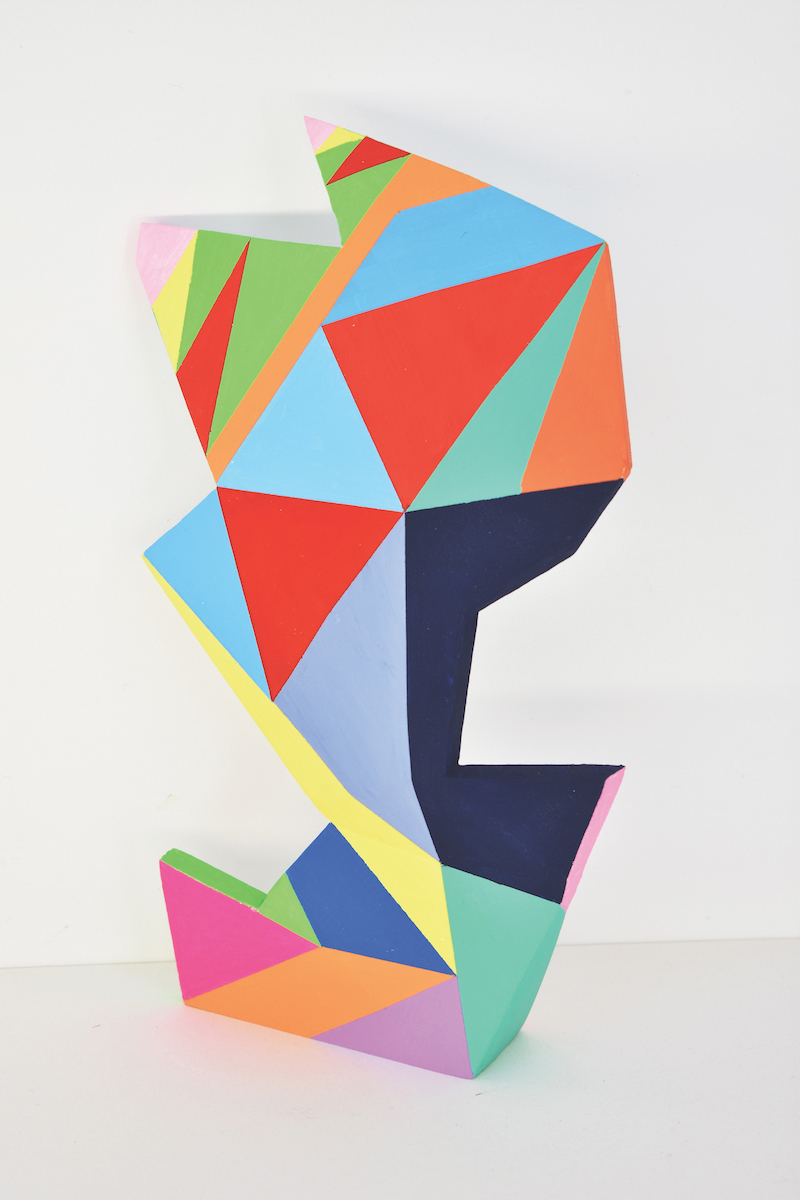 Franky Howell, Colour flat Not no.20. Flashe on Ply, 30 x 17 x 10cm. Courtesy: the artist
SIMONE HAAG
Simone Haag Interior Design, Sydney
The salon hang is a recurring motif in many of my own projects. Essential in any salon hang is an element of a sculptural nature, which Franky's work would take to a new level. I would love to see this work hung in a small group on an odd shaped wall, perhaps at the base of an architectural staircase to add a dynamic correlation between space and shape. I also sense a reference to origami in these wooden works, an unexpected but welcome correlation.
Art Edit Magazine
JULIA GREEN
Greenhouse Interiors, Sydney
I am so drawn to the strong presence of this piece and could imagine it sitting quite comfortably in my home with its rich bright palette. I can only imagine the interplay of this piece with the wall, adding beautiful shadows extending the sculpture beyond its physical form. I envisage this piece in an all-white interior, so that its colour and form truly pop.
Art Edit Magazine
JASON GRANT
Interior stylist, designer, author
I love these geometric colourful pieces and their three-dimensional quality. A few of these works arranged as a cluster would add interest and dimension to any space. I see this piece perfect for an entryway, interacting with the architecture of its surrounds. I love art in unexpected places.
Art Edit Magazine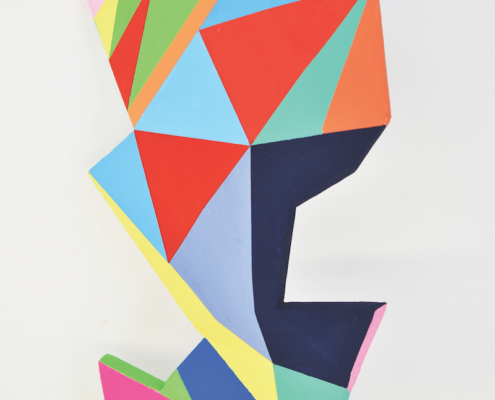 https://artedit.com.au/wp-content/uploads/2020/11/Colour-flat-Not-.20.jpg
1200
800
Rose Leake
https://artedit.com.au/wp-content/uploads/2022/03/AE31-web-logo-with-transparency.png
Rose Leake
2020-11-25 15:07:07
2020-11-25 15:07:07
Design Council: Franky Howell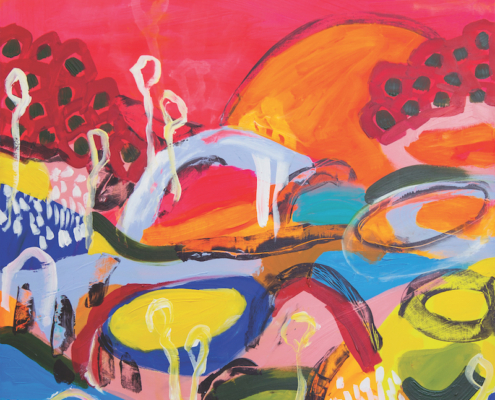 https://artedit.com.au/wp-content/uploads/2020/11/Louisa-de-Haas.-Gorman-I-Want-You.-Acrylic-on-Board.-600-x-900mm.-Framed-�800.jpg
1191
800
Rose Leake
https://artedit.com.au/wp-content/uploads/2022/03/AE31-web-logo-with-transparency.png
Rose Leake
2020-11-25 15:06:47
2020-11-25 15:06:47
Design Council: Louisa de Haas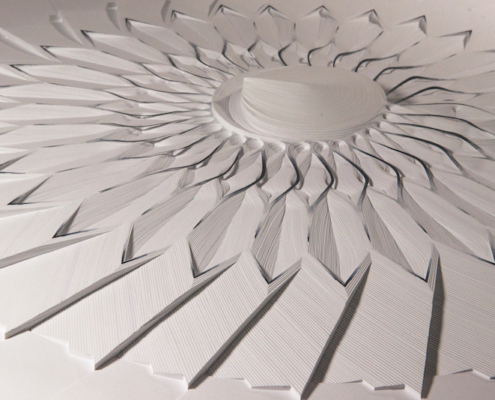 https://artedit.com.au/wp-content/uploads/2020/11/1b-Jacky-Cheng-Oculus..jpeg
534
800
Rose Leake
https://artedit.com.au/wp-content/uploads/2022/03/AE31-web-logo-with-transparency.png
Rose Leake
2020-11-25 15:06:29
2020-11-25 15:06:29
Design Council: Jacky Cheng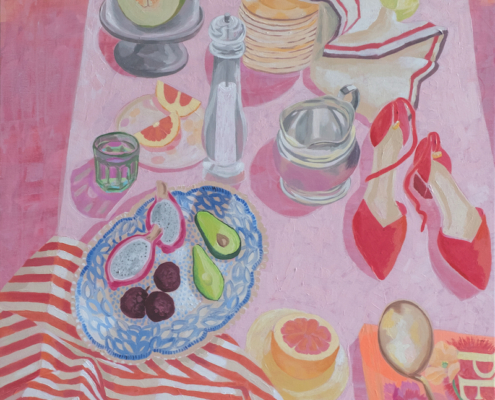 https://artedit.com.au/wp-content/uploads/2020/11/Bethany-Saab-Your-shoes-are-on-the-table-.jpg
1064
800
Rose Leake
https://artedit.com.au/wp-content/uploads/2022/03/AE31-web-logo-with-transparency.png
Rose Leake
2020-11-25 15:06:12
2020-11-25 15:06:12
Design Council: Bethany Saab
https://artedit.com.au/wp-content/uploads/2020/11/Colour-flat-Not-no.20--scaled.jpg
2560
1707
franky
https://artedit.com.au/wp-content/uploads/2022/03/AE31-web-logo-with-transparency.png
franky
2020-11-01 10:07:04
2021-01-14 10:36:09
Colour flat Not no.20, sculpture by Franky Howell
https://artedit.com.au/wp-content/uploads/2020/11/Colour-flat-no.-26.jpg
1067
800
franky
https://artedit.com.au/wp-content/uploads/2022/03/AE31-web-logo-with-transparency.png
franky
2020-11-20 10:08:13
2021-01-14 10:43:03
Colour flat no.26, drawing by Franky Howell