Buyer's Guide: Your art collection
&

The big decisions
The best way to support artists is to buy their work! But knowing how and where to begin can seem daunting.  Rose of Sharon Leake takes out some of the guess work.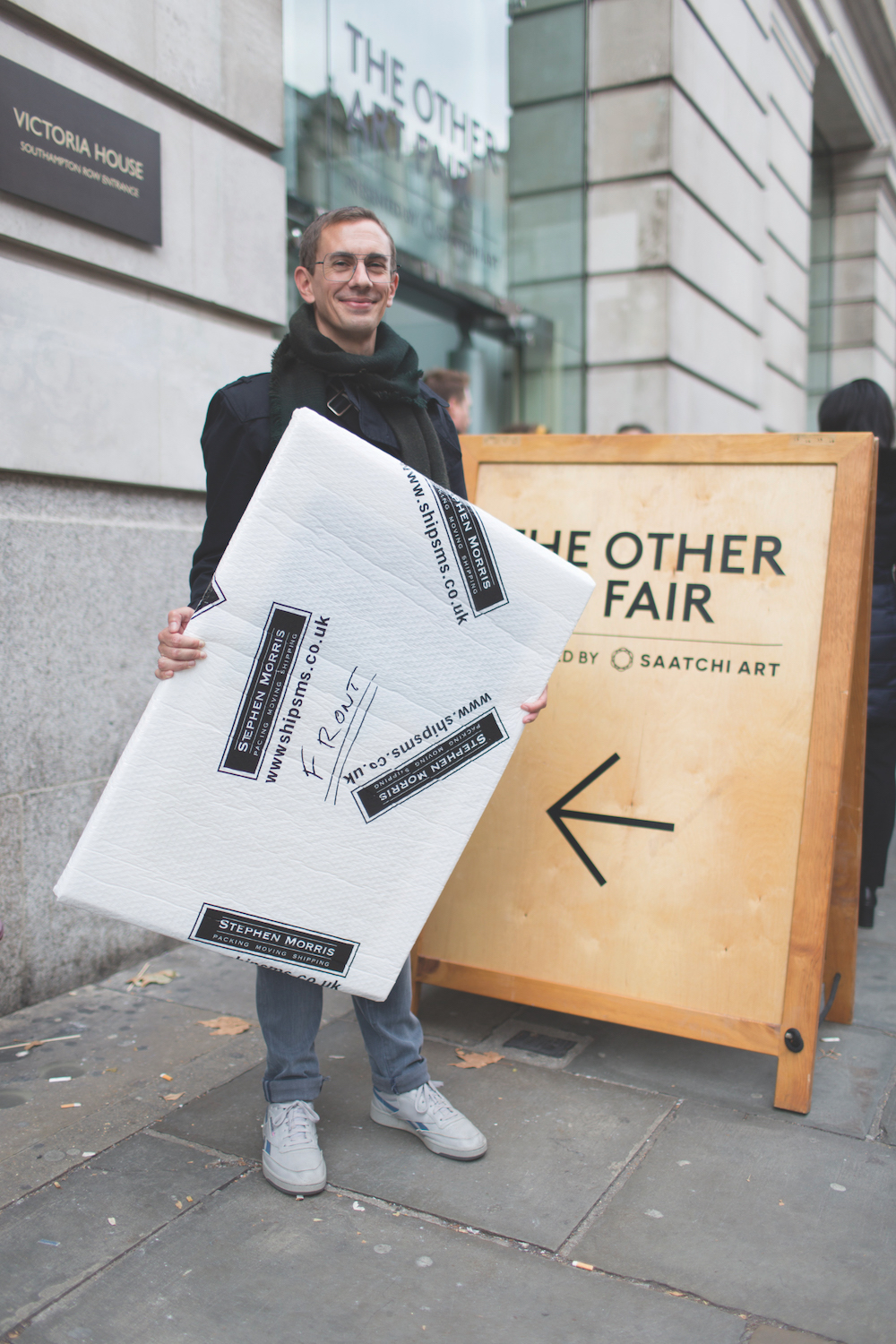 Are you an art lover or investment buyer?
If you're the latter then it should be noted that bargains exist only in retrospect and every purchase involves risk.
Either way, ideally you would always be doing both, right? That is, buying art works you love which are also good investments. But it isn't always that simple. And if you're buying the work of emerging artists, you're going to have to wait a very, very long time to find out whether or not it was a good investment. Along the way, it is likely that your taste might change and you'll offload works in favour of others you prefer. That way, your collection will evolve with your taste. So, "When it comes to buying art, follow your heart," says Kitty Clark director of Sydney's Saint Cloche Gallery. "If there's a place in your heart, there'll be a place in your life for it. I don't believe in buying art purely as an investment or following popular trends. Buy something you love. Every. Single. Time."
How much should you spend on art?
If you've decided to go on the art collecting adventure and make original art an important part of your home, you might want to set a budget for your purchases. Setting aside an amount of money monthly to spend entirely on art will cap your spend on the one hand, but also make sure you don't end up spending those funds on more frivolous consumer objects.
Payment plan services such as Art Money are a great way to spread the spend out and help balance finances. "Essentially, Art Money empowers buyers to feel responsible about their art buying," says Art Money founder and CEO, Paul Becker. "With our pay over time, no interest and upfront artist payment model, there really is no financial barrier, whatever your art budget, to owning and supporting Australian artists." With the flexibility to pay an artwork off over 10 instalments, you can buy a work you love when you see it, without blowing your monthly budget. Once your credit application is approved, Art Money can be used for purchases of any amount, with your first payment of 10 instalments going directly to the gallery. You can also buy art with Afterpay. The Afterpay application process is instant and repayments are made over four equal payments. But purchases must be below $1,500 and if you miss a repayment you'll be charged a $10 fee.
With the online art market now booming through this time of social isolation, now might be the time to look around at some online art shopfronts which offer simple filtering tools such as browsing by price, which are a great way to help you stay in budget and ensure you won't blow it through temptation. Why not start at artedit.com.au?!
Art fairs such as The Other Art Fair and the Affordable Art Fair are also great events to find artworks at a range of prices, all under the same roof.
Minor or major?
Do you buy minor works by major artists, or major works by minor artists? It depends what you're after. If you want a collection of works which have inbuilt investment and longevity, then buying a minor work by a major artist may suit you. Buying a major work by a minor artist is a higher risk as they may never break into the competitive art market but the risk may pay off big time if they do.
While original paintings and drawings may be out of your price range, limited edition works on paper, prints and photographs are a great way to support an artist you love at an entry level price point. But make sure you know the difference between a fine art print and a poster print. "Instead of buying posters or mass-produced pieces from big box stores," says interior designer Brett Mickan, "try art shows and group studios of up and coming artists."
Making ethical decisions
What Australian art collection is complete without work by this country's First Peoples? Buying art by Indigenous artists is a great way to support the artists themselves and the Art Centres that contribute to their communities. Buying directly from Art Centres is an ethical way to support these communities and ensure the work you're purchasing is culturally respectful and authentic. "Art Centres are Indigenous-owned businesses," explains Nina Juniper, manager of Tjala Arts based in the Amata Community on the APY Lands in far north South Australia. "Their management is overseen by a board of Indigenous artists and elders, and profits serve solely to benefit the artists, their family, business and community." Art Centres provide studio spaces for artists to honour and continue their culture through the production and sale of Indigenous art. While there are unscrupulous private Indigenous art dealers who exploit vulnerable artists, Art Centres like Tjala Arts have long-standing relationships with a select few commercial art galleries to ensure their artists are getting the highest return on their sales.  "This art centre is our business," tells Yaritji Young, Tjala Arts artist. "We have watched it grow strong and are proud of what we have created. When you support us and work with galleries that support the art centres, you are supporting our business and our communities and making sure that they are around for generations to come." To find a selection of great Art Centres, visit artcollector.net.au/art-centres.
Living with your collection
Make sure you've thought through the big picture. If you're re-designing your home interiors, make sure art is included in the fit-out budget and decide how you want art to play into the design. Do you match the art to the couch or match the couch to the art? Making smart decisions before you begin the design process will ensure the pieces you purchase complement your design vision. Or perhaps your design vision complements the pieces you purchase. "Clients have budgets and ideas of what their completed design will be. It's my place as a designer to balance the two," says Brett. "You should buy art that appeals to you, not because it matches your interior. Art can define a room, or at least talk about the inhabitants." Considering space and scale when hanging your art is also important. Larger works are generally more expensive, but if you have a big space to fill you can always opt for a salon style hang made up of many smaller, more affordable, works. "Negative space is vital in a large open plan room. If you place art pieces evenly around the room the eye is pulled in every direction," continues Brett. "It's key to define spaces within a room, so hang art where you want the eye to be drawn. This rhythm allows the art to breath and feel more important."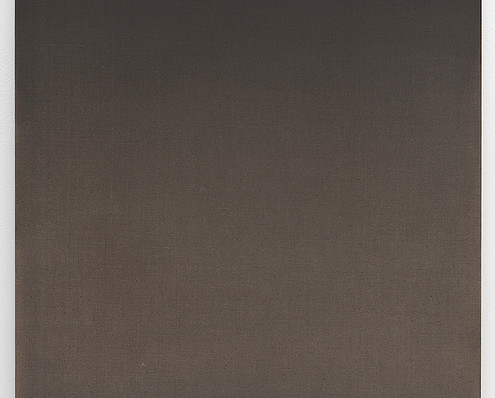 Collectors are often told to purchase art they love, but is this the only catalyst for buying art? Briony Downes goes through how to appreciate an artwork for reasons other than love at first sight.
https://artedit.com.au/wp-content/uploads/2021/12/half-past-i-2021-acrylic-on-italian-linen-96.5cm-x-71cm-1.jpg
1054
800
Maddy Matheson
https://artedit.com.au/wp-content/uploads/2021/11/AE30-web-logo-1.jpg
Maddy Matheson
2021-12-15 13:04:35
2021-12-15 14:52:54
Buyer's Guide: Finding Meaning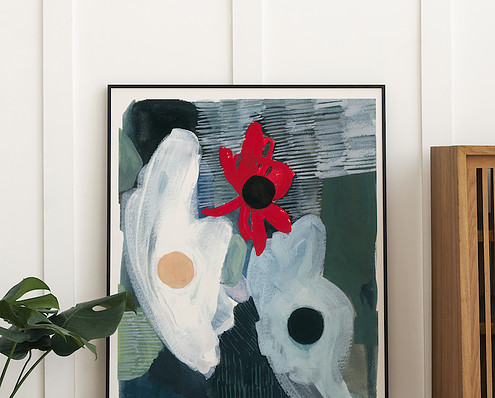 Ever wondered what a giclée print is? In the second instalment of our two-part series exploring quality versus quantity, Briony Downes breaks down the difference between art posters, limited edition prints and original works on paper.
https://artedit.com.au/wp-content/uploads/2021/10/Colourplay_framed_socialmedia-2.jpg
1200
800
Maddy Matheson
https://artedit.com.au/wp-content/uploads/2021/11/AE30-web-logo-1.jpg
Maddy Matheson
2021-10-15 13:33:45
2021-10-15 13:33:45
Buyer's Guide: On the Wall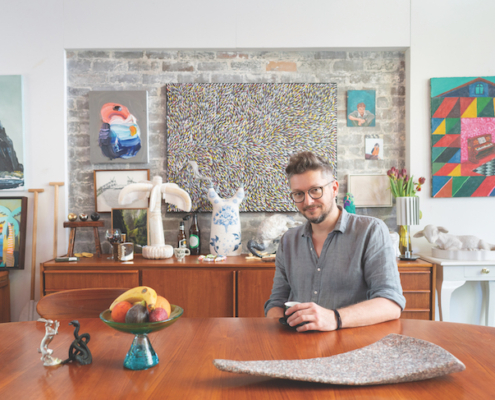 Briony Downes unpacks the basics of finding and cultivating a theme in your art collection.
https://artedit.com.au/wp-content/uploads/2020/11/DSC7121.jpg
487
800
Rose Leake
https://artedit.com.au/wp-content/uploads/2021/11/AE30-web-logo-1.jpg
Rose Leake
2020-11-25 15:38:31
2021-12-16 14:54:29
Buyer's Guide: Your Art Collection – Theming and Refining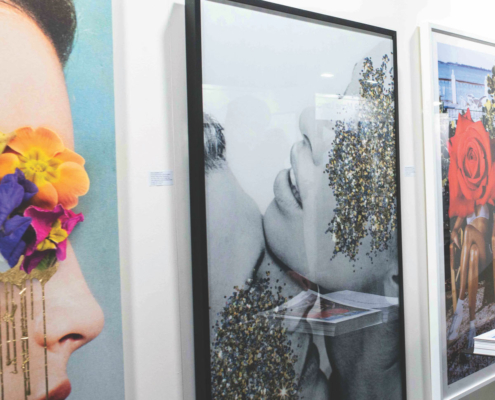 Like a theme park populated with artists and galleries, the size and scope of an art fair can seem overwhelming. Briony Downes talks to the experts to find out how to tackle an art fair like a pro.
https://artedit.com.au/wp-content/uploads/2020/03/The-Other-Art-Fair-MELBOURNE-126-1.jpg
1200
1200
Rose Leake
https://artedit.com.au/wp-content/uploads/2021/11/AE30-web-logo-1.jpg
Rose Leake
2020-03-19 11:36:56
2021-12-16 14:53:14
Buyers Guide: All is Fair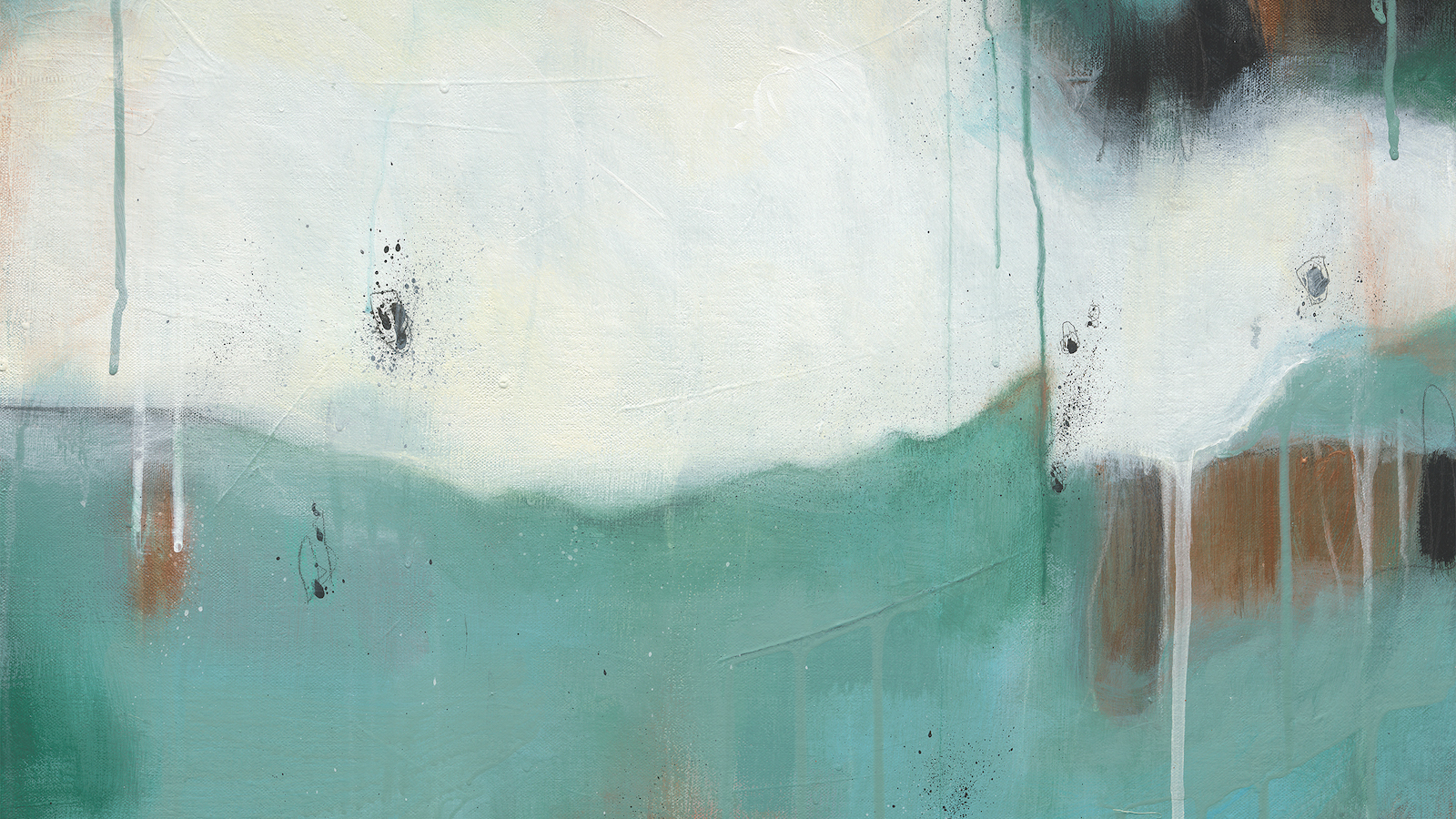 Editioned artworks can offer an affordable price point for new buyers looking to add art to their homes. So, what makes an editioned work special?
https://artedit.com.au/wp-content/uploads/2019/11/4mardi-cavana-inner-west-ramblings.jpg
900
1600
Maddy Matheson
https://artedit.com.au/wp-content/uploads/2021/11/AE30-web-logo-1.jpg
Maddy Matheson
2019-11-27 23:53:30
2021-12-16 14:50:57
Buyer's Guide: What are editioned artworks?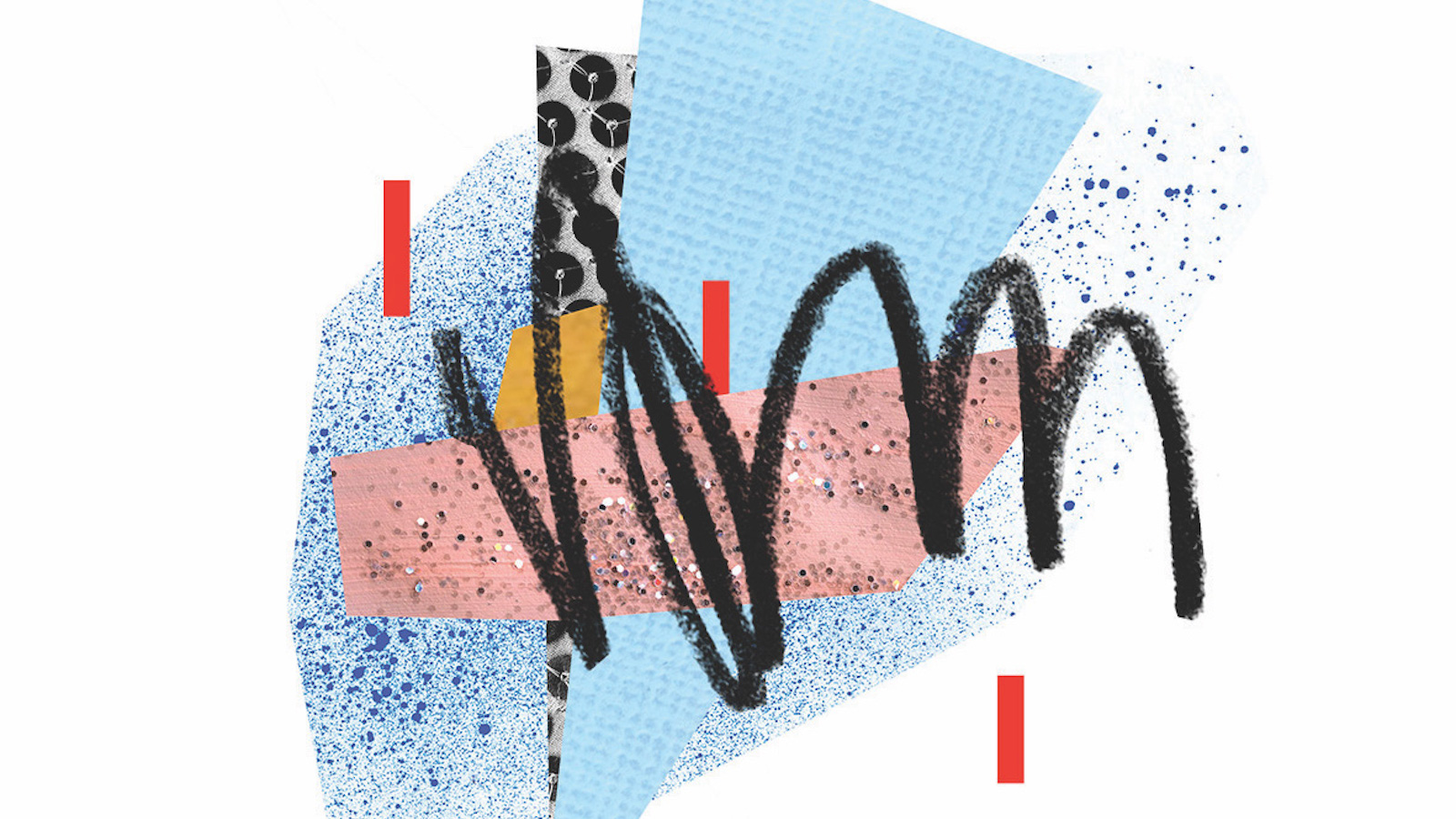 Not just an online platform for sassy cat GIF's and #fitspo posts, Instagram can be a great place to purchase original art.
https://artedit.com.au/wp-content/uploads/2019/08/Mash-Up-1.jpg
900
1600
Maddy Matheson
https://artedit.com.au/wp-content/uploads/2021/11/AE30-web-logo-1.jpg
Maddy Matheson
2019-08-28 22:54:25
2021-12-16 14:44:42
Buyer's Guide: Got It on the 'Gram