Buyer's Guide: Quality vs Quantity
Mass-produced, batch-produced, artist-made – what do these phrases mean when buying a functional object? The first in a two-part series, Briony Downes explains the industry lingo.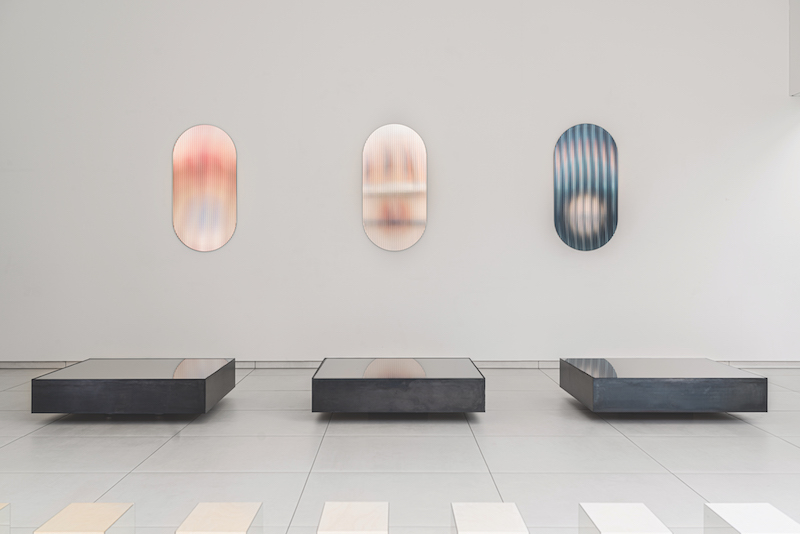 Colour Shift Panel from Rive Roshan. Fluted coloured reflective panel. Courtesy: Rive Roshan.
Mass-produced
A mass-produced art object has usually been designed by in-house or offshore designers, assembled on a large-scale production line and manufactured for multiple retail outlets. Materials are more easily sourced in bulk and colour can be more varied. Passing through the hands of many workers and mechanical processes from start to finish, these objects can be rapidly distributed to the consumer through well-established supply chains. Cutting manufacturing costs by producing vast quantities of the same object results in a low retail price point. 
Even though they are easy to find and retail for less, mass-produced objects can still offer a designer aesthetic. Australian industrial designer Marc Newson and Finnish design house Marimekko have each designed functional objects for use in aircraft cabins and domestic kitchens – covering everything from seating to cutlery. Swedish brand IKEA is known worldwide for its on-trend designs of everyday objects and is able to cut the final cost of these products by distributing them in flat packs ready for self-assembly at home.
Batch-produced
In comparison to mass-produced objects, limited edition or small batch items have a set number available. Batch-produced objects are often designed by an artist and then manufactured in restricted amounts, with each batch overseen for quality and consistency of design. Specialist manufacturers are often required throughout this process, as Golnar Roshan of Amsterdam-based design studio Rive Roshan explains. "With a piece like our Colour Shift Panel (pictured left), we work closely with a glass manufacturer who is very open to experimenting with the ideas we want to explore. Once the piece is manufactured, we add the finishing touches in our workshop and number each piece with a bronze plaque." For Rive Roshan, creating objects in limited batches allows for more creative freedom with less financial risk. "We are able to challenge our curiosities without feeling obliged to keep working in one direction. If you love an idea, you can keep pushing it and make more. If not, then you haven't lost a lot."
Ceramic artist Layla Cluer of Softedge also prefers to work with limited numbers. "I make a combination of one-off pieces and small batch-cast designs, my forms are very intuitive, and you can see a lot of my hand in each." Once a design like her Ewer jug, (pictured right) is finalised, Layla works through a making process to produce a plaster casting which is then made into a mould. In comparison to rapid mass-production, Layla's batch process can take months, allowing for changes to materials and the overall design. "I could achieve similar forms in one-off sculpted pieces, but they would be less refined and far heavier. For me, mould making and casting are a way of rendering sculptural form functional at a more accessible price."
One-off artist-made
One-off products have a single maker who is highly skilled in their field and intimately understands their entire process of production from start to finish. Melbourne-based maker Anna Varendorff works out of ACV Studios and hand crafts each of her curvilinear single stem vases from brass (pictured right). Each vase is different from any other she creates. When designing ACV pieces, Anna says, "I make a lot of little models of ideas and these are left lying around the studio, so I see them and rethink them constantly." Unlike the highly mechanised process of mass production, a sole maker can be more hands-on. This means the retail price point will be higher than a mass-produced item to account for the close relationship between maker and object – ultimately allowing the consumer to purchase a one-of-a-kind object that will remain exclusive to their home.
MORE FEATURES FROM THIS ISSUE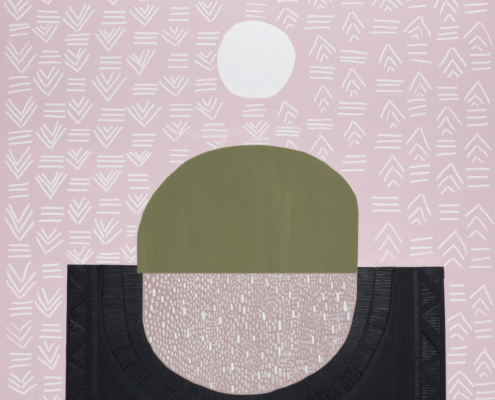 https://artedit.com.au/wp-content/uploads/2021/08/Screen-Shot-2021-08-27-at-4.00.13-pm.png
1060
1052
Maddy Matheson
https://artedit.com.au/wp-content/uploads/2022/06/AE32-web-logo-with-transparency.png
Maddy Matheson
2021-08-27 16:04:31
2021-08-27 16:04:31
Gallery: Ani Ipradjian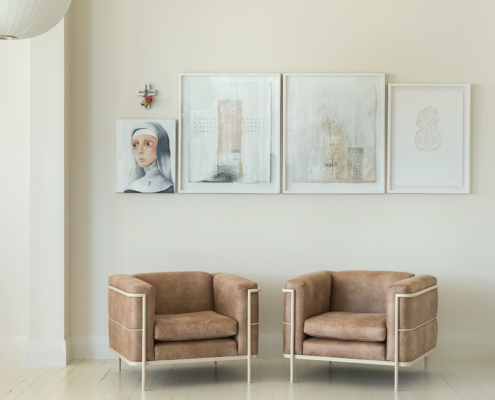 https://artedit.com.au/wp-content/uploads/2021/08/Screen-Shot-2021-08-03-at-4.15.53-pm-copy.png
786
800
Maddy Matheson
https://artedit.com.au/wp-content/uploads/2022/06/AE32-web-logo-with-transparency.png
Maddy Matheson
2021-08-03 16:30:24
2021-09-06 13:35:17
Project Sheet: Labour of Love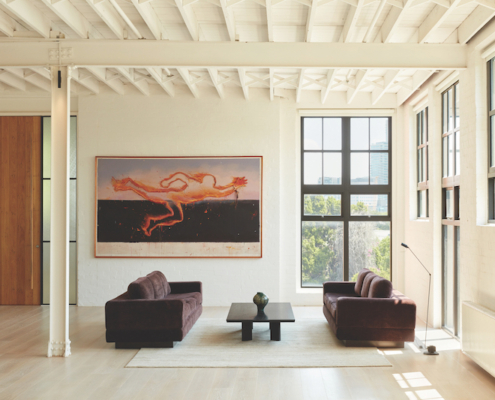 https://artedit.com.au/wp-content/uploads/2021/07/ODP_MPENT0799_-Edit-copy.jpg
533
800
Maddy Matheson
https://artedit.com.au/wp-content/uploads/2022/06/AE32-web-logo-with-transparency.png
Maddy Matheson
2021-07-01 15:26:13
2021-07-01 15:44:34
Project Sheet: Castle in the Sky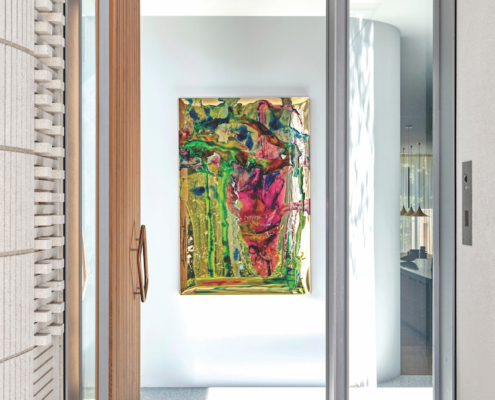 https://artedit.com.au/wp-content/uploads/2021/06/TP-Latimer-Rd-00529-V2-HR-copy-1.jpg
739
739
Maddy Matheson
https://artedit.com.au/wp-content/uploads/2022/06/AE32-web-logo-with-transparency.png
Maddy Matheson
2021-06-26 09:05:14
2021-06-26 09:36:10
Project Sheet: Latimer House