Best of Neon: Trish Campbell
Art Edit's selection of standout artists lighting the way with neon.
New Zealand-based artist Trish Campbell has been experimenting with colour since the very beginning of her practice, fusing and commingling neon hues to create works that evoke a deep emotional response within the viewer. "I was being driven by the feeling these materials were creating within me," she says. "I unknowingly created something to nourish myself, but have found since, many others feel the same. They are a tonic and a mood enhancer as well as an artwork." Drawing from the works of the Light and Space Artists movement from the 1960s, she has worked to transpose these grand-scale works of light into something for domestic settings.
Using LEDs, gel and acrylic, she fills boxes with light and colour, combining them in harmonious or contrasting compositions according to her instincts until they comprise a transportive light sculpture. She tends not to work towards a pre-determined design. "When I start out making my art," she explains, "it is never about what I wish to convey, because I don't know. It is about what feels right." This sense of intuition and freedom of expression is palpable in her finished works. Their strong colours invoke feelings of joy and delight, bringing a sense drama, usually only found in the white cube, into the home of the viewer.
Featured image: Trish Campbell, Acropolis. LED, acrylic and gel, outdoor installation of seven 243 x 13 x 13cm in a 300cm pit. Photo: Anna Jamieson. Courtesy: the artist.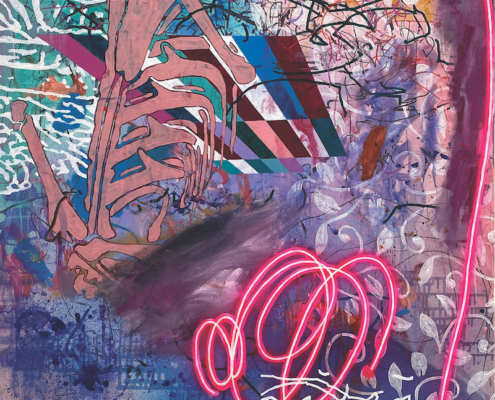 https://artedit.com.au/wp-content/uploads/2021/05/Mitchel-Brannan-Seat-of-Bliss-Seat-of-Desolation.jpg
788
800
Maddy Matheson
https://artedit.com.au/wp-content/uploads/2021/05/AE28-web-logo-4.jpg
Maddy Matheson
2021-05-30 21:36:20
2021-06-18 16:37:42
Best of Neon: Mitchel Brannan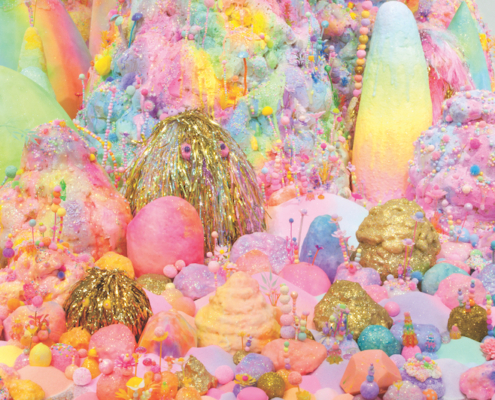 https://artedit.com.au/wp-content/uploads/2021/05/12_pip-pop_where-there-is-a-flower-there-must-be-a-butterfly-so-the-flower-shines-more-brightly.jpg
532
800
Maddy Matheson
https://artedit.com.au/wp-content/uploads/2021/05/AE28-web-logo-4.jpg
Maddy Matheson
2021-05-30 21:33:05
2021-05-31 10:12:52
Best of Neon: Pip & Pop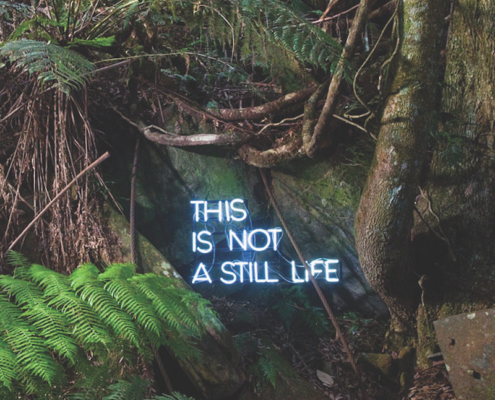 https://artedit.com.au/wp-content/uploads/2021/05/CorrieFURNER-P.jpg
1199
800
Maddy Matheson
https://artedit.com.au/wp-content/uploads/2021/05/AE28-web-logo-4.jpg
Maddy Matheson
2021-05-30 21:21:57
2021-05-31 10:12:57
Best of Neon: Corrie Furner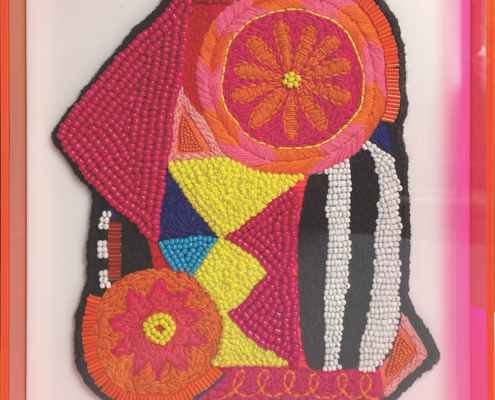 https://artedit.com.au/wp-content/uploads/2021/05/LizPayne_Flowers-Stripes-Keepsakes_neonframe.jpg
989
800
Maddy Matheson
https://artedit.com.au/wp-content/uploads/2021/05/AE28-web-logo-4.jpg
Maddy Matheson
2021-05-30 21:17:23
2021-05-31 10:12:59
Best of Neon: Liz Payne