Best of Monochrome: Jo Victoria
Art Edit presents artists using monochromatic colour palettes. Erin Irwin writes.
The crisp white porcelain structures produced by ceramicist Jo Victoria embody an ossification of place, inspired by the natural and cultural environment that surrounds her on the south coast of New South Wales. Originally an anthropologist, Victoria is familiar with excavating and commemorating the hidden layers of history, and through her practice she seeks to distil these intricacies into something aesthetically truthful. A key part of this process is dispensing with any form of glaze. "White creates a certain stillness," she says. "It allows space for contemplation without being demanding, and it's purity is somehow deeply honest." There is a sense of calm that suffuses her works, allowing space for the viewer to contemplate textural details and sweeping forms. Each work is stunningly tactile, sometimes smooth and fluid and other times organically corporeal. Often her pieces have porcelain worked thin enough to allow light to pass through, though in reality they are deceptively strong. Victoria's works are the distillation of a complex world.
Featured image: Jo Victoria, Falling Light, 2019. Porcelain and wire, dimensions variable. Photo: Ole Okhoj. Courtesy: the artist.
Artworks for sale by Jo Victoria
More Best of Monochrome features from issue #31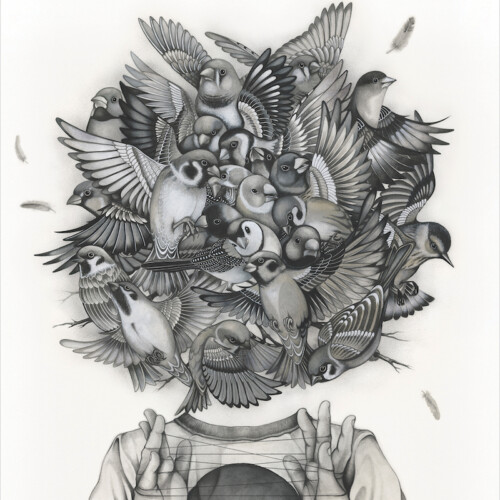 https://artedit.com.au/wp-content/uploads/2022/03/Img1_HeadCase_Series_BIRDS-sq.jpg
800
800
Juliet Manolias
https://artedit.com.au/wp-content/uploads/2022/06/AE32-web-logo-with-transparency.png
Juliet Manolias
2022-03-08 15:50:43
2022-03-08 15:50:43
Best of Monochrome: Nanami Cowdroy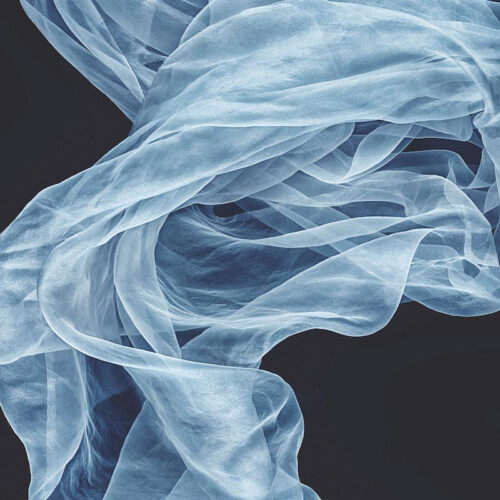 https://artedit.com.au/wp-content/uploads/2022/03/Theresa-Bellini-sq.jpg
800
800
Juliet Manolias
https://artedit.com.au/wp-content/uploads/2022/06/AE32-web-logo-with-transparency.png
Juliet Manolias
2022-03-08 15:45:45
2022-03-08 15:45:45
Best of Monochrome: Theresa Sarjeant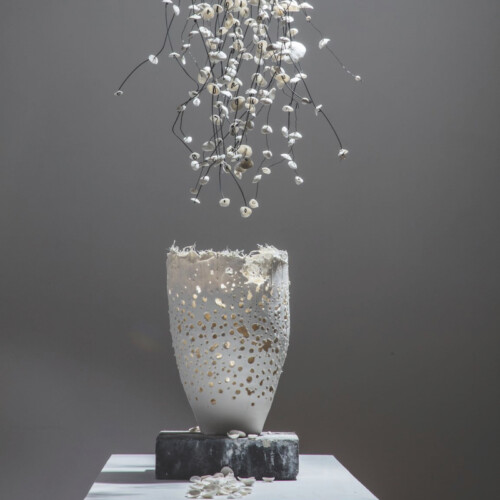 https://artedit.com.au/wp-content/uploads/2022/03/Jo-Victoria-sq.jpg
800
800
Juliet Manolias
https://artedit.com.au/wp-content/uploads/2022/06/AE32-web-logo-with-transparency.png
Juliet Manolias
2022-03-08 15:36:45
2022-03-08 15:36:45
Best of Monochrome: Jo Victoria