Latin-American visual artist Monique Baqués uses the language of colour to express deep feelings, represent her world and tell meaningful stories. Working with collage and oil on canvas, her work explores the relationship between colours, shapes and spaces.
She earned her bachelor's degree in Fine Art at the National School of Fine Arts Prilidiano Pueyrredón in Buenos Aires, Argentina. At age 25 she got married and moved to Chile, where she obtained a postgraduate degree in Art Management at the University of Chile. Soon her life journey took her to France, The Netherlands and Malaysia over the following 12 years; enabling her to reap the creative benefits of diverse multicultural experiences. With 3 young children, she arrived in Australia in 2012.
Baqués has exhibited widely through Argentina, Europe, Asia and Australia and her works are owned by collectors around the world. She won the competition to design Oxfam postcards in 2006 in The Hague and also had the privilege to represent Argentina at the Art Expo Malaysia 2010.
Baqués is currently showing her latest abstract series at the Brisbane Square Library between November 2020 and January 2021. Following an idea that her original art designs should also be wearable, Baqués has created unique handbags, accessories and apparel under her own brand name "Art2Go".
Location: Brisbane, QLD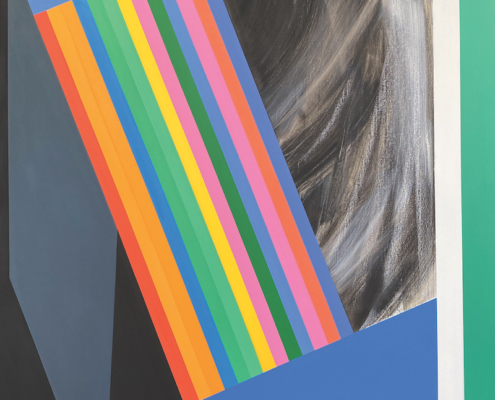 THE WORK: MONIQUE BAQUÉS, ABSTRACT 9.
https://artedit.com.au/wp-content/uploads/2020/11/Monique-Bacques-Abstract-9-iPhone2.jpg
800
800
Rose Leake
https://artedit.com.au/wp-content/uploads/2022/06/AE32-web-logo-with-transparency.png
Rose Leake
2020-11-25 15:25:46
2020-11-25 15:25:46
Showcase: Monique Baqués
https://artedit.com.au/wp-content/uploads/2020/11/A21-scaled.jpg
2560
2560
Monique
https://artedit.com.au/wp-content/uploads/2022/06/AE32-web-logo-with-transparency.png
Monique
2020-10-03 15:23:04
2021-09-13 13:29:21
Abstract 21, Oil Painting by Monique Baques
https://artedit.com.au/wp-content/uploads/2020/11/abstract-23-monique-baques-scaled.jpg
2560
2560
Monique
https://artedit.com.au/wp-content/uploads/2022/06/AE32-web-logo-with-transparency.png
Monique
2020-11-03 15:36:19
2020-11-03 15:36:21
Abstract 23, Oil Painting by Monique Baques