Artist Profile: Lisa Kotoulas
A major loss prompted painter Lisa Kotoulas to rediscover the wonder of art. Charlotte Middleton writes.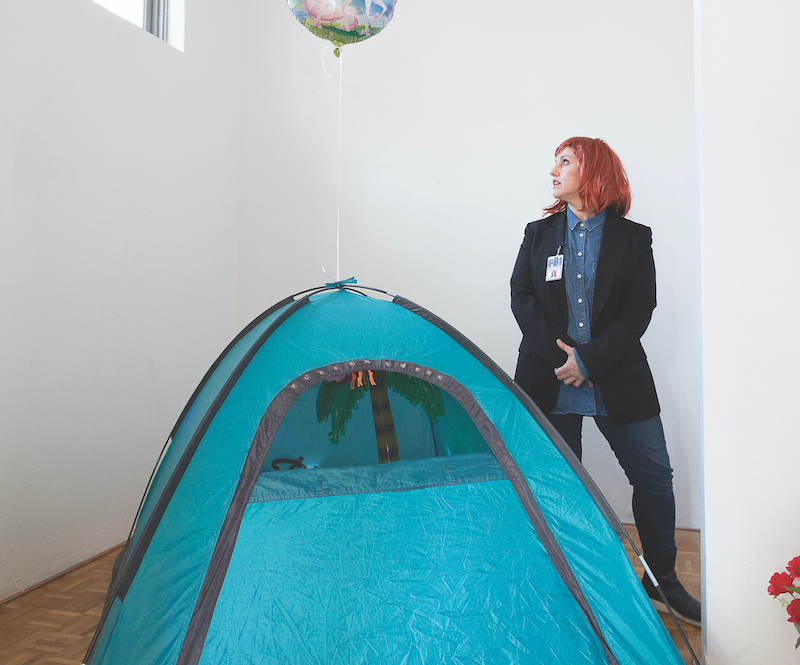 Artist Lisa Kotoulas
Lisa Kotoulas' love of art began with a set of Derwent pencils she received as a child. However, her early career took the Economics and Philosophy graduate on a different path, and it was only decades later that she returned to art in earnest.
"Art took a bit of a back seat for some time as life just happened," she says. "It wasn't until my eldest daughter unexpectedly passed away in 2006 that art crept back in."
Lisa eventually returned to university to graduate with a Masters of Art in Painting at UNSW Art & Design in Sydney in 2012.
Since then she has exhibited nationally and internationally, and been shortlisted for a slew of awards including the Calleen Art Award, the Wyndham Art Prize and the Mosman Art Prize.
Having completed a residency in Athens in 2018, Lisa's work frequently pays homage to the sculptural forms of Ancient Grecian art and architecture. With a particular interest in depicting faces and mood, her gestural, expressive style renders moments of human vulnerability with tenderness and drama.
The artist cites routine and discipline as the key to her success and to finding inspiration, working for four or five hour blocks in her studio without break or distraction. "To quote Thomas Edison, 'genius is one per cent inspiration and 99 per cent perspiration'," she says. "Because I ain't no genius, I try to perspire as much as possible."
Lisa's practice confronts some big questions, with the titles of works reflecting the ambiguities of life that so intrigue her. "Concepts concerning time. The unknown. Mysteries of the universe. The human condition. The half-life of truths," she names among key themes. "It's all a bit of an X-Files episode."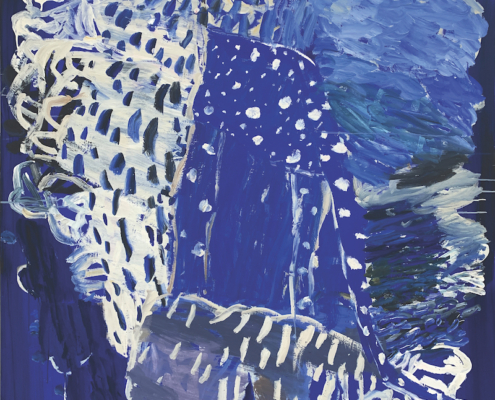 https://artedit.com.au/wp-content/uploads/2020/03/4.-Cassidy_Catherine_RainAtSea_152x152.jpg
800
800
Rose Leake
https://artedit.com.au/wp-content/uploads/2022/06/AE32-web-logo-with-transparency.png
Rose Leake
2020-03-19 12:01:36
2021-12-16 15:41:31
Artist Profile: Catherine Cassidy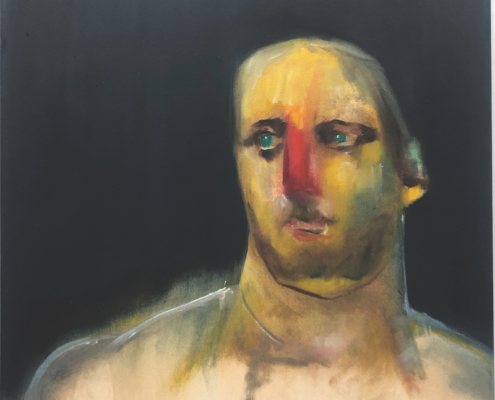 https://artedit.com.au/wp-content/uploads/2020/03/Lisa-Kotoulas-The-Groom45x50cm-�1800-copy.jpg
883
800
Rose Leake
https://artedit.com.au/wp-content/uploads/2022/06/AE32-web-logo-with-transparency.png
Rose Leake
2020-03-19 11:55:14
2021-12-16 15:39:11
Artist Profile: Lisa Kotoulas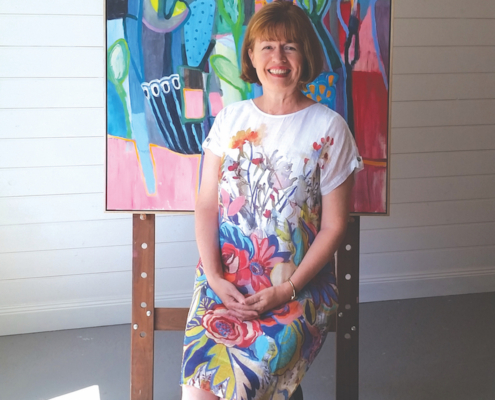 https://artedit.com.au/wp-content/uploads/2020/03/Lizabeth-Souness-Photo-1-copy.jpg
1200
1200
Maddy Matheson
https://artedit.com.au/wp-content/uploads/2022/06/AE32-web-logo-with-transparency.png
Maddy Matheson
2020-03-19 10:40:45
2021-12-16 15:33:14
Artist Profile: Lizabeth Souness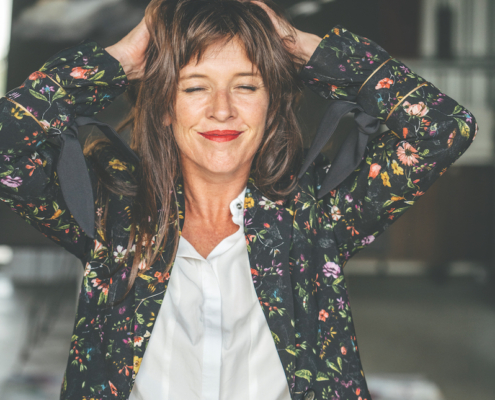 https://artedit.com.au/wp-content/uploads/2020/03/BLA_9009-copy.jpg
800
798
Maddy Matheson
https://artedit.com.au/wp-content/uploads/2022/06/AE32-web-logo-with-transparency.png
Maddy Matheson
2020-03-19 10:40:03
2021-12-16 15:28:42
Artist Profile: Larissa Blake