Dave Court: Paint the town
Exploring the boundaries between private and public, Dave Court transforms spaces into colourful worlds of curiosity. Rose of Sharon Leake writes.
For Dave Court, art is not a long-term asset. This does not mean though that it is appreciated any less by the multi-disciplinary Adelaide-based artist. Working across painting, design and installation, Dave is interested in activating space, inviting his audience to immerse themselves in environments that blur boundaries between private and public, physical and digital, domestic and commercial. 
Drawing his own comic books and teaching himself Photoshop at age 12, Dave has always been creative, but it was during his undergraduate and honours degrees at the University of South Australia that his cross-disciplinary practice really took shape. "I think I've always been very experimental in my approach," he says. "For me it's about finding out what a medium can do, pushing it to its limits and exploring and experimenting to see what's possible and just applying that to painting and all different types of media." 
His 2020 work HOUSE PARTY perhaps most exemplifies his colourful, experimental and larger-than-life practice. An immersive, mutli-faceted body of work, HOUSE PARTY saw Dave paint the entire interior and exterior of a soon-to-be demolished house with spray paint, house paint and experimental applications. Painted in November 2020 and documented with photo, video and 3D scanning technology, the work exists beyond the physical dimensions of the now demolished house. "The finished work will consist of paintings, sculpture and installation, projection mapping, photo and video documentation of the house, VR and AR experiences," explains Dave. Showing at praxis ARTSPACE, Adelaide, with a satellite exhibition at Floating Goose Studios in June and July 2021, HOUSE PARTY will be Dave's first solo show in 10 years, and is sure to pack a punch. He explains that seeing the house –and his artwork – being demolished was sort of cathartic. "It's not about creating a long-lasting asset;" he says. "It's about doing for the sake of doing it." Dave finds it interesting to use equipment once used in what was as an illegal pursuit but is now an endorsed activity, and in a domestic setting.
When asked about what the goal of his work is, he answers with even more questions. "That's what I'm trying to figure out. Do I make because the process helps me work through my concepts? Or is it for the community? Do I want my work to be sold for thousands of dollars to rich people or do I want to be making something that's publicly funded, publicly available and benefiting the community?" These questions speak to the duality at play within Dave's work. Our ideas of space, place and self are distorted and expanded until we are no longer in charge of our surroundings. Dave's complex use of material and technology means that we begin to question alongside him. There is one thing he knows definitively: "I prefer my work be public and for the community."
Featured image: artist Dave Court. Photo: Morgan Sette. Courtesy: the artist.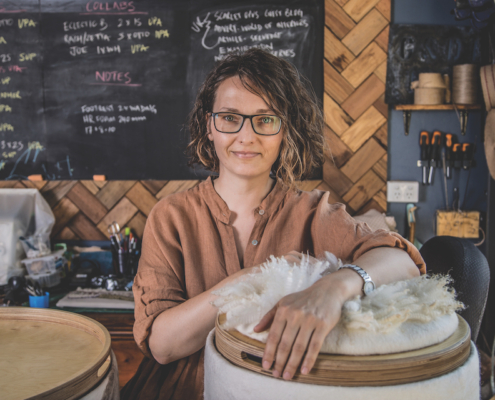 https://artedit.com.au/wp-content/uploads/2021/05/1-Portrait-Of-Zetta-Kanta-courtesy-theacima-1.jpg
640
800
Maddy Matheson
https://artedit.com.au/wp-content/uploads/2021/11/AE30-web-logo-1.jpg
Maddy Matheson
2021-05-27 17:35:50
2021-05-31 10:16:30
Artist Profile: Zetta Kanta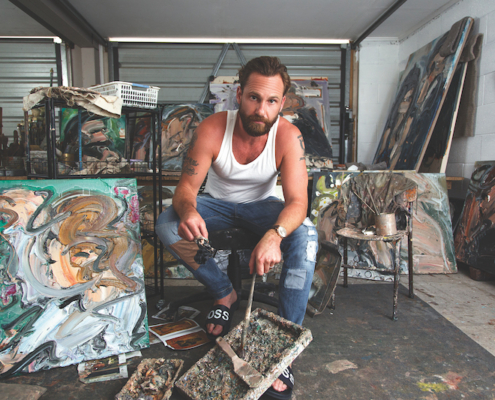 https://artedit.com.au/wp-content/uploads/2021/05/Toby-File-32.jpg
533
800
Maddy Matheson
https://artedit.com.au/wp-content/uploads/2021/11/AE30-web-logo-1.jpg
Maddy Matheson
2021-05-27 17:22:47
2021-05-31 10:16:34
Artist Profile: Toby Raine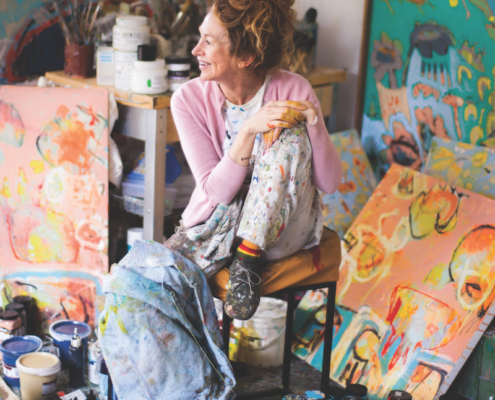 https://artedit.com.au/wp-content/uploads/2021/05/MargaretSpencer_portraits-15.jpg
907
800
Maddy Matheson
https://artedit.com.au/wp-content/uploads/2021/11/AE30-web-logo-1.jpg
Maddy Matheson
2021-05-27 16:46:42
2021-05-31 10:16:40
Artist Profile: Margie Delahunty Spencer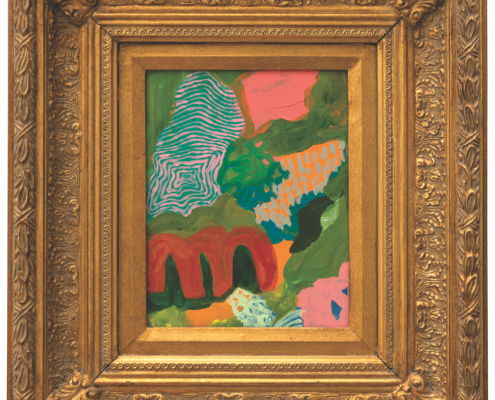 https://artedit.com.au/wp-content/uploads/2021/05/004_Leonie-Ngahuia-Mansbridge-22-The-Sound-Of-The-Bell-Birds22-Synthetic-Polymer-om-Board-Antique-Frame-40x40-�1800.00-Courtesy-of-the-Artist_2021.jpg
888
800
Maddy Matheson
https://artedit.com.au/wp-content/uploads/2021/11/AE30-web-logo-1.jpg
Maddy Matheson
2021-05-26 15:39:33
2021-05-31 10:16:43
Artist Profile: Leonie Ngahuia Mansbridge