After climbing the ranks in Vogue Living and becoming a sought-after freelance interior designer, Anna Delprat throws out the rule book to create four unique looks that are artworks in themselves.
Can you tell us a bit about yourself and how you ended up in interior styling?
I was born into a long lineage of artists and raised in a ramshackle little house next to the beach in Sydney. My dad loved collecting things – objects, books, art, antiques. He taught me to see the beauty in old or unwanted objects. Art and art history was a constant subject of conversation around the dinner table. This was compounded by my parents directing our family business, the Julian Ashton Art School in Sydney, founded by my great great grandfather. I was surrounded by a deep respect for traditional artmaking practices and was fortunate in that I never doubted that a creative career was possible. After studying art history I began a career in publishing surrounded by incredible mentors and was delighted to discover that my penchant for aesthetics and interiors could be a real career. I worked my way up to market editor during my six years at Vogue Living, which I left to pursue a freelance styling career. I now create imagery for editorial, interior design and commercial clients.
What is your design ethos?
I relish imperfection and appreciate the history of a piece or space. I enjoy exploring texture and patina, I believe they are essential in bringing us back to what it is to be human, and arouse the eye. Perfect spaces and unnatural straight lines feel cold and clinical to me – I prefer natural materials such as stone, timber and unpolished metals. One of my favourite ways to style is in a tonal way, focusing in on one colour or form and allowing all the other elements to flow from that.
In your opinion, what does art do or add to a home?
I believe art is the single element that can give instant character and soul to the home. Art is something that should impart joy, be idiosyncratic, and spark emotion, whatever that may mean to each person. It should serve as a daily reminder to appreciate the beauty, mystery and complexity of being alive.
What is your personal taste when it comes to art?
My art taste is myriad and diverse. Raised with an appreciation for traditional art, I have a deep love of the canon, especially the Dutch masters and Baroque art. At university it was a revelation studying abstract expressionists such as Mark Rothko and minimalists such as Donald Judd. When it comes to contemporary art I adore sculpture because it embodies what I love about interior design – form and scale. I am equally entranced by photography, perhaps because it pertains so much to what I do.
What design element could you not live without for your projects?
Scale. I really enjoy pushing scale because it's tricky and doesn't always work, but if I get it right the sheer unexpectedness and awe is so rewarding. Sometimes an oversized or extremely small element may defy design principles, but it just feels right. I believe that the most successful interiors are risky.
What is one trick of the trade when it comes to styling art in a home that we should know?
Forget the rules, interiors are an opportunity to be creative in the same way art is. Taste is completely subjective and my advice would be to acquire only with your heart. 
How did you approach this particular project? 
It was an honour to be given the opportunity to style a space around an artwork, and solely that. So often my work revolves around the client's taste or a specific brief fitting into a specific style, period or existing space – using my skills to fulfil someone else's vision. I relished the opportunity to be creative, focusing on the element in a space that I adore the most – art. I chose locations close to my heart for this shoot – my own home and the Julian Ashton Art School, to create looks that are not only visually pleasant but have soul, patina and imperfection.
All styling for our Art Mood feature was completed by Anna Delprat, with photography by Nicola Sevitt.
MORE ART MOOD FEATURES IN THIS ISSUE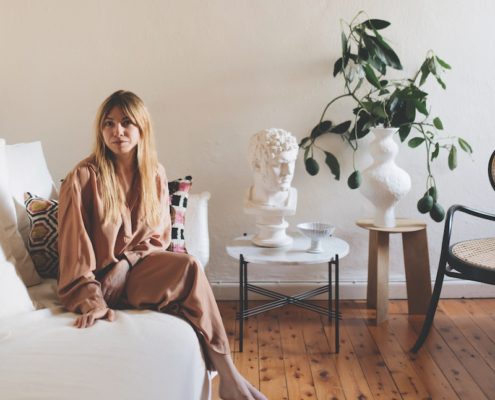 https://artedit.com.au/wp-content/uploads/2021/06/IMG_5588__HIGH-RES-copy-1.jpg
796
800
Maddy Matheson
https://artedit.com.au/wp-content/uploads/2022/03/AE31-web-logo-with-transparency.png
Maddy Matheson
2021-06-17 15:35:24
2021-06-17 15:36:18
Art Mood: Art to Arouse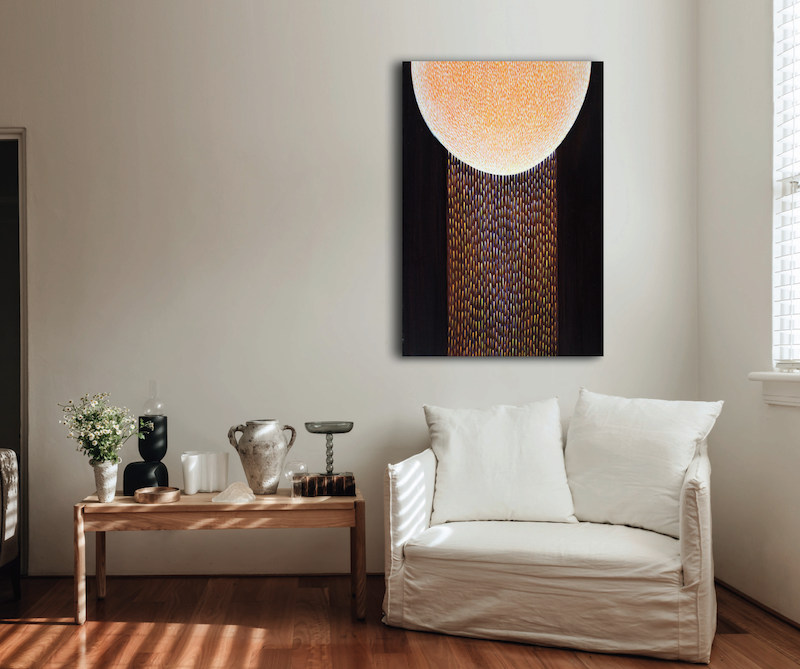 https://artedit.com.au/wp-content/uploads/2021/05/Screen-Shot-2021-05-26-at-12.55.41-pm.png
669
800
Maddy Matheson
https://artedit.com.au/wp-content/uploads/2022/03/AE31-web-logo-with-transparency.png
Maddy Matheson
2021-05-26 15:25:13
2021-05-31 10:16:46
Art Mood: Alanya van de Wiel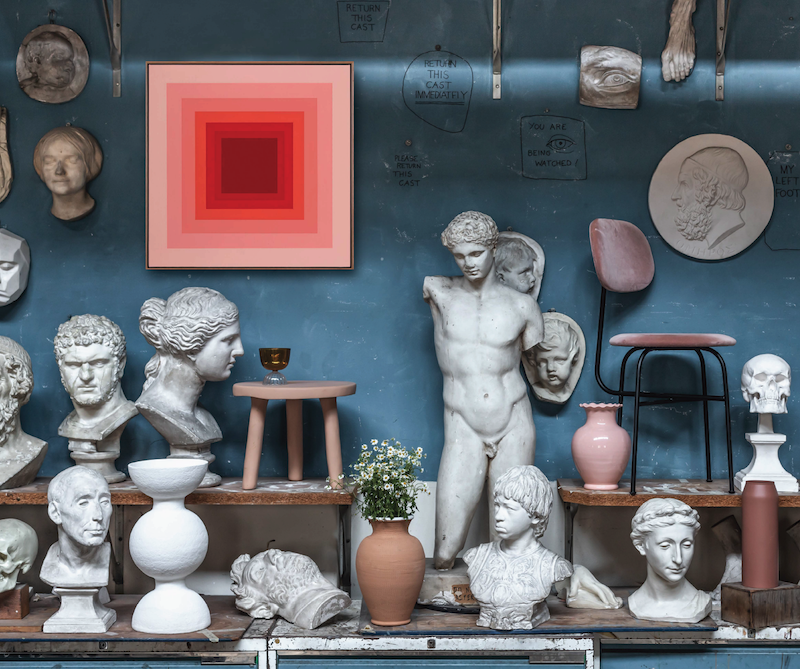 https://artedit.com.au/wp-content/uploads/2021/05/Screen-Shot-2021-05-26-at-12.53.15-pm.png
669
800
Maddy Matheson
https://artedit.com.au/wp-content/uploads/2022/03/AE31-web-logo-with-transparency.png
Maddy Matheson
2021-05-26 13:43:53
2021-05-31 10:17:39
Art Mood: Stella Danalis